"You have to ask yourself if he was smart enough to go in," Jan Lammers doubts Max Verstappen's decisions after the safety car incident at the Bahrain GP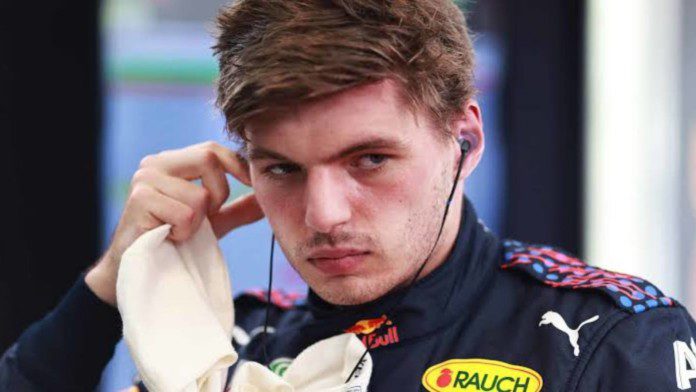 Max Verstappen Having started Sunday's Bahrain GP from P2, he trailed race winner Charles Leclerc throughout the race until he was forced to withdraw his RB18 in the final laps of the race due to apparent steering and fuel pump issues along with Mexican teammate Sergio Perez. However, he had a chance to pass Leclerc on laps 17, 18 and 19 only for the Monegasque racer to reclaim his place.
A safety car was deployed on the tracks after AlphaTauri's Pierre Gasly's AT03 caught fire due to an overheating issue. It was visible how the recently crowned world champion seemed to have a chance to take the lead away from Ferrari's Leclerc through the deployment of the safety car.
Verstappen drove alongside Leclerc to force him to take off and start the race, but it fell short when the Red Bull driver ran too close at the final corner, as he did against 7-time world champion Lewis Hamilton in Abu Dhabi did. This not only allowed Leclerc to close the deficit but also allowed Carlos Sainz, Leclerc's teammate, to chase Verstappen. The Spaniard closed in on Verstappen and was about to overtake him before the Red Bull driver kept his place.
Jan Lammers believes Verstappen wasn't smart enough with his move
Although Verstappen's car would end up retiring, meaning his safety car maneuvers would have been pointless had he overtaken Leclerc, the former Dutch Formula 1 driver Jan Lammers has disputed his decision to attack the corner so narrowly.
Lammers, who made his F1 debut for Shadow and joined ATS in 1980, had his own doubts about Verstappen being "smart enough" during the race when he got a chance to pass Leclerc.
"I'm not saying he's doing anything wrong, but you have to wonder if he was smart enough to go in. Leclerc was able to carry the momentum into the last corner and Sainz was right behind Verstappen's neck because he was able to take the corner normally. explained the sports director of the DGP F1.
Also read: "We also thought that about Max Verstappen last year," Jan Lammers refuses to exclude Mercedes from the title race this season
https://firstsportz.com/formula-one-you-have-to-wonder-if-he-was-smart-enough-to-go-inside-jan-lammers-doubts-max-verstappens-decisions-following-the-safety-car-incident-at-the-bahrain-gp/ "You have to ask yourself if he was smart enough to go in," Jan Lammers doubts Max Verstappen's decisions after the safety car incident at the Bahrain GP