Yes Grizzlies' Morant has to sit out at least two games, no schedule for a return, after brandishing the gun in a social media post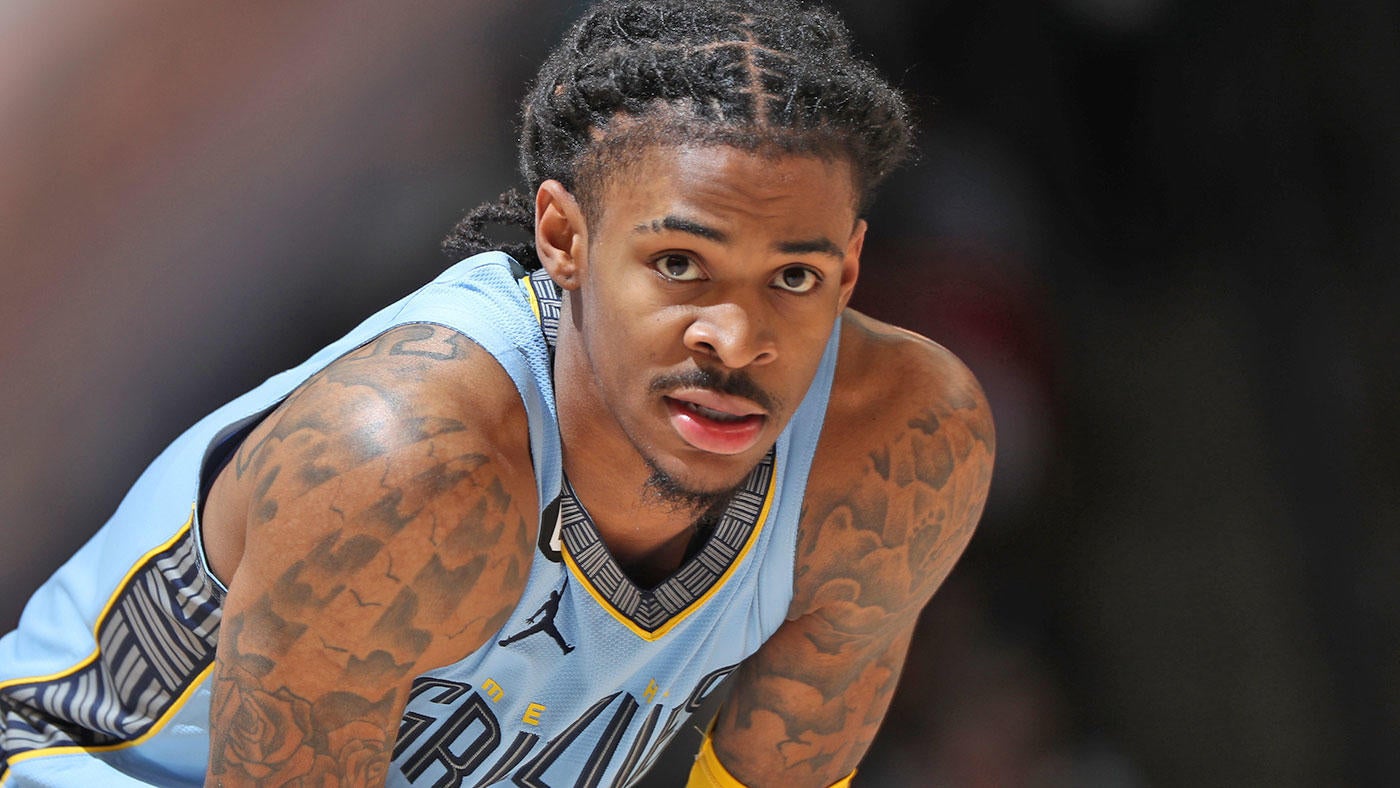 Memphis Grizzlies star guard Ja Morant will be away from the team for at least the next two games Grizzlies announced on Saturday. The decision came shortly after it was revealed that the NBA was investigating a post circulating on social media on Saturday in which Morant appeared to be brandishing a gun at a club.
Ahead of their matchup against the Los Angeles Clippers on Sunday, Grizzlies head coach Taylor Jenkins said there is "no definitive timeline" for Morant's return, reiterating that his all-star point guard will be out for at least two games.
"The focus right now is that Ja has taken responsibility for really getting the help he needs to get to a better place, in general, but also on the other side, to be in a better place "To take on the responsibilities and expectations as a member of that team," Jenkins said. "We're talking about that. We're going to support him in that. We're also going to hold him accountable."
The NBA is also reviewing Morant's social media post, according to a statement released Saturday.
Morant released a statement of his own, which read:
"I take full responsibility for my actions last night. I feel sorry for my family, teammates, coaches, fan affiliates, the city of Memphis and the entire Grizzlies organization for letting you down. I will take some time to get help and work on learning better ways to manage stress and my overall well-being."
Following Morant's testimony and the announcement that he won't be on the team for the next two games, Nike, with whom the Grizzlies star has a footwear deal, released the following statement:
"We appreciate Ja's responsibility and that he takes the time to get the help he needs. We support his prioritization of his well-being."
The situation follows a difficult start to the year for Morant. Earlier this week, the Star Guard was blamed threaten the security chief at a mall in Memphis last summer, according to the police report. The altercation began after Morant's mother had an argument with a clerk at a Finish Line store in the mall, which prompted her to call her son.
Upon arrival, Morant and his companions were told by the security chief to leave, but they refused and called for the police to arrive. A "verbal confrontation" ensued, and then a member of Morant's group punched the guard in the head. According to the police report, Morant then said, "Let me find out when he's getting off," prompting the security guard to file a complaint as he felt "threatened" by Morant's statement. No arrests were made in the incident.
Four days after that incident at the mall, Morant was accused of punching and drawing a gun on a 17-year-old boy during a basketball game at his Memphis home. The teenager's mother made a complaint to the police on the day of the incident and took her son to hospital the next day.
Please tick the opt-in box to confirm that you wish to opt-in.
Thanks for registering!

Keep an eye on your inbox.

Forgiveness!

There was an error processing your subscription.

In January, the NBA investigated a separate incident involving acquaintances of Morant. After a game between the Grizzlies and Pacers, members of the Indiana The Athletic tour group told The Athletic that someone in an SUV Morant was traveling in had a red laser pointed at them. They believed it was a weapon, but the NBA said it "could not confirm that an individual threatened others with a weapon".
Morant, 23, was named to his second All-Star team in February and is averaging 27.1 points, 8.2 assists and six rebounds per game.
https://www.cbssports.com/nba/news/grizzlies-ja-morant-out-at-least-two-games-no-timeline-for-return-after-brandishing-gun-in-social-media-post/ Yes Grizzlies' Morant has to sit out at least two games, no schedule for a return, after brandishing the gun in a social media post