"Won't change," Max Verstappen sends a clear message to Netflix as he boycotts Drive to Survive » FirstSportz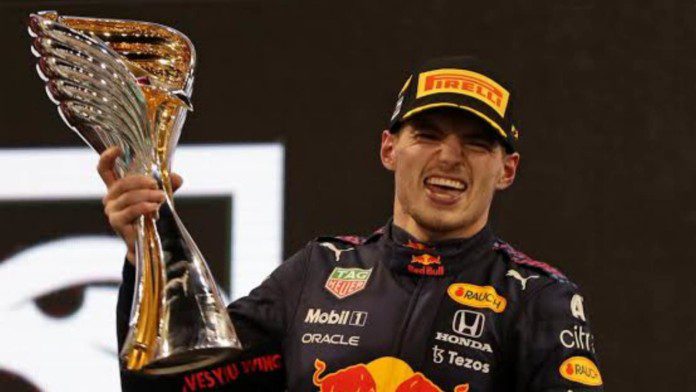 The highly anticipated Formula 1 documentary series from Netflix "Driving to Survive" will be released this week after a good deal of anticipation from the fans. The show has earned praise for the additional information it provides fans and is credited with introducing new fans (particularly from the United States) to the sport. Adapting "the inherent drama of a racing season into a script that might inspire a fan to delve into the real thing" has received praise for distilling themes into single-episode plots throughout the season.
The first season was released in 2019, closely following how the 2018 Formula 1 season worked. The fourth installment of the hit series will feature a tightly documented 2021 season that was more packed with dramatic twists. The most prominent is the showdown between the current defending champions Max Verstappen and seven-time world champion Lewis Hamilton at the Abu Dhabi Grand Prix, which ended with the Red Bull Racing driver clinching his first championship title.
It should be noted that the much illustrious Netflix series Drive to Survive has also received a fair amount of criticism for using fictional or inaccurate commentary and team radio, creating certain sequences, exaggerating the relevance of test and practice sessions, and over-dramatizing or distorting more importantly Events and connections within the grid.
Max Verstappen speaks out against "Drive to Survive".
The Dutchman isn't a big fan of the show. The producers, according to the reigning world champion, exaggerate the racing season so much that he refuses to participate in the next season as well. In the interview, Verstappen said: "My feelings about this will not change."
"I'm very down-to-earth as a person" he added. "I like facts, so this show isn't my thing. I could go and see it, but just to see how they edited it all back together in an over the top way."
Verstappen had time to organize an embassy against the conflict in Ukraine with his colleagues while he worked diligently on his new car. Earlier during the day, the Dutchman expressed his pride at the solidarity shown by the racers.
Also read: "My heart is with the brave people of Ukraine," said Lewis Hamilton and other F1 drivers, expressing their views on the current humanitarian crisis
https://firstsportz.com/formula-one-max-verstappen-sends-a-firm-message-to-netflix-not-going-to-change/ "Won't change," Max Verstappen sends a clear message to Netflix as he boycotts Drive to Survive » FirstSportz