"Will punish every bast*ard" Ukrainian Volodymr Zelenskyy vows revenge on Russian forces » FirstSportz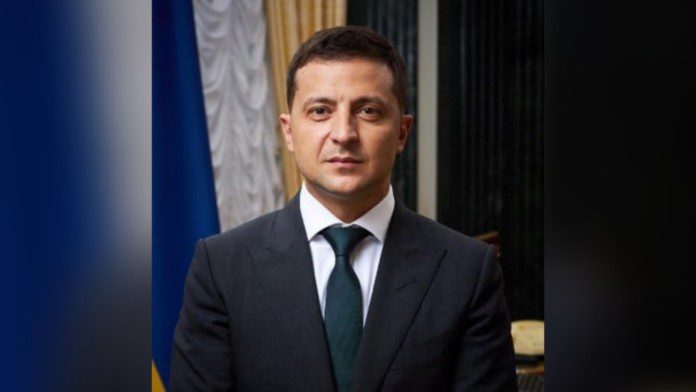 Volodymyr Zelenskyy has sworn punishment "every bast*rd'" who committed atrocities during the invasion of Ukraine, amid outrage over Russian shelling of civilians as they tried to flee a town on the outskirts of Kyiv, killing a young family.
The President of Ukraine, Volodymyr Zelenskyy said in a video address on Sunday evening: "They were just trying to get out of town. Flee. The whole family. How many such families have died in Ukraine. We will not forgive. We will not forget. We will punish anyone who has committed atrocities in this war."
Volodymyr Zelenskyy said Russian forces were behind the attack in the city of Irpin on the western outskirts of the capital "There will be no quiet place on this earth for you. Except for the grave."
Hundreds of civilians had gathered near the bridge at Irpin on Sunday to flee the capital, with just a dozen Ukrainian soldiers there, mostly helping them with their luggage.
"It's cheeky, they're monsters," said Ukrainian President Volodymr Zelenskyy, describing the atrocities committed by the Russian armed forces
The Russians' mortar fire started some distance from the bridge before approaching the road where the civilians were trapped in the open air, the Times reported. Eight people died in the attack, including a woman, her teenage son and an elementary school-age daughter, and a family friend. Her belongings were scattered on the street. Footage of the attack showed a group of militants trying to help the family.
The Mayor of irpin described how the four were killed "before my eyes" when a shell hit them. "It's cheek, they're monsters. Irpin is at war, Irpin has not surrendered." Volodymyr Zelenskyy said on Telegram, adding that part of the city is in Russian hands. Volodymyr Zelenskyy said that further evacuation attempts would begin on Monday morning.
With the humanitarian crisis spreading in Ukraine, it had been hoped that 200,000 of Mariupol's 430,000 residents – where medicines and food are running short and people are living in freezing conditions without heating – could flee within nine hours of Sunday's ceasefire, but it will believed only a few hundred people made it before the shelling resumed.
The International Committee of the Red Cross implored the two sides to renegotiate as this is the case "devastating scenes of human suffering in Mariupol".
Also read: How Michael Bisping fought with a single eye and won a title
https://firstsportz.com/will-punish-every-bastard-ukraines-volodymr-zelenskiy-vows-to-take-revenge-against-the-russian-forces/ "Will punish every bast*ard" Ukrainian Volodymr Zelenskyy vows revenge on Russian forces » FirstSportz