"Will be great to be back home," Emma Raducanu, who is set to perform in Birmingham ahead of Wimbledon 2022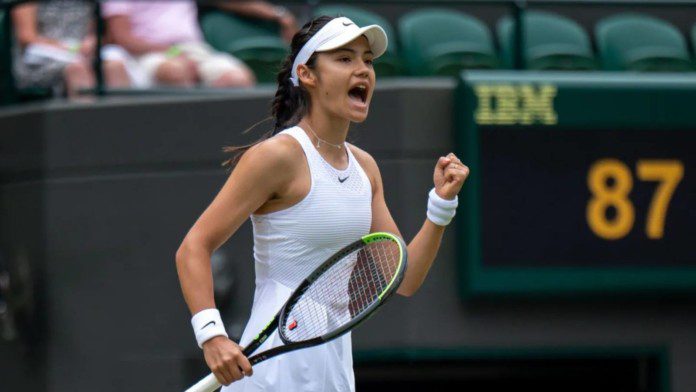 Emma Raducanu is poised to return to UK soil as she announces her participation in the Birmingham classic to prepare for what is to come Wimbledon Championships. The 19-year-old has not played a single game since her fourth-round run at Wimbledon last year. A lot has changed for her since then as he is set to return to her homeland for the WTA 250 event which is set to start on June 11th.
The 19-year-old then won the US Open in New York as a qualifier. As such, hopes are high for Raducanu to do well when she performs on her home soil at the Wimbledon Championships. The youngster is currently in Rome where he plays at the Italian Open as she prepares for the upcoming Roland Garros.
"It will be great to get back on the pitch and relive some wonderful memories from last year when the support from the British fans was fantastic." Raducanu communicated.
For now, however, Britain's No. 1 is focused on clay as he will face the former US Open champion Bianca Andreescu since the two champions meet in the opening round in Rome Italian open.
Also read: WATCH: 'Cut that one' Emma Raducanu went into splits after swearing in Italian on live TV
Emma Raducanu is undecided about her new coach, claims to be a loner
Emma Raducanu is expected to be without a permanent coach after sacking her former coach Torben Beltz and changing coaches three times in a year. She started really well on clay for the first time on the Tour but shockingly decided to part ways with the German coach. She pulled away from Nigel Spears after the fourth-round run at Wimbledon and did not renew Andrew Richardson's contract after it guided her to the US Open triumph.
Currently accompanied by Iain Bates, Head of Women's Tennis at the Lawn Tennis Association in Rome as she prepares for Roland Garros. When asked about her stance on coaching, the 19-year-old said: "I would describe myself as a loner. I like being alone, but of course I also love being in groups. I can easily and happily spend a lot of time alone. I think it's something that's both off the pitch and on the pitch. I would say I've had a lot of people around me often and often over the past year."
"Being alone a little bit is interesting because I find out a lot about myself and understand what I need and what I don't need." The US Open winner added more about herself.
Also read: "I wanted to play her and I fulfilled my wish," recalls Bianca Andreescu for the duel with Emma Raducanu in Rome and remembers her triumph at the US Open
Also Read: WTA Italian Open 2022: Emma Raducanu vs Bianca Andreescu Prediction, Head-to-Head, Preview and Live Stream Details
https://firstsportz.com/tennis-news-will-be-great-to-be-back-at-home-emma-raducanu-all-set-to-feature-in-birmingham-ahead-of-the-wimbledon-2022/ "Will be great to be back home," Emma Raducanu, who is set to perform in Birmingham ahead of Wimbledon 2022