'Why you're always flamboyant bro' Lakers fans massively troll Floyd Mayweather with flamboyant suit FirstSportz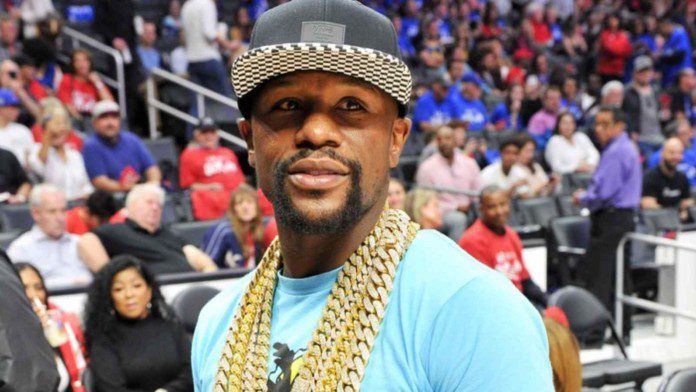 Floyd Mayweather is known as the "human ATM" and "money" for good reason, but at this point it feels like it's all going to waste since Floyd can't dress properly for anything, let alone an NBA game. The star-studded affair between the Golden State Warriors and the Los Angeles Lakers was literally filled with studded diamonds and star-like things on Mayweather's clothes as the man couldn't find anything better for himself. It seems like Mayweather never tires of being toasted on Twitter for his fit, which is always a little wacky or weird.
The match between the Golden State Warriors and the Los Angeles Lakers definitely lived up to the hype, but what drew more attention was Floyd Mayweather's drip, which we'll never know why he chose to wear it. In fact, it's not limited to just one game, whenever Mayweather shows up, he shows up in something extraordinary, something terribly expensive but something that looks silly. The man has enough money to squander on clothes that cost several thousand dollars, and that's why people on Twitter are expecting him to show up in something better.
Let's take a closer look at this example of what Mayweather wore to the Lakers vs. Warriors game, more about the game, and how Twitter reacted to Mayweather's fit.
Floyd Mayweather disappoints again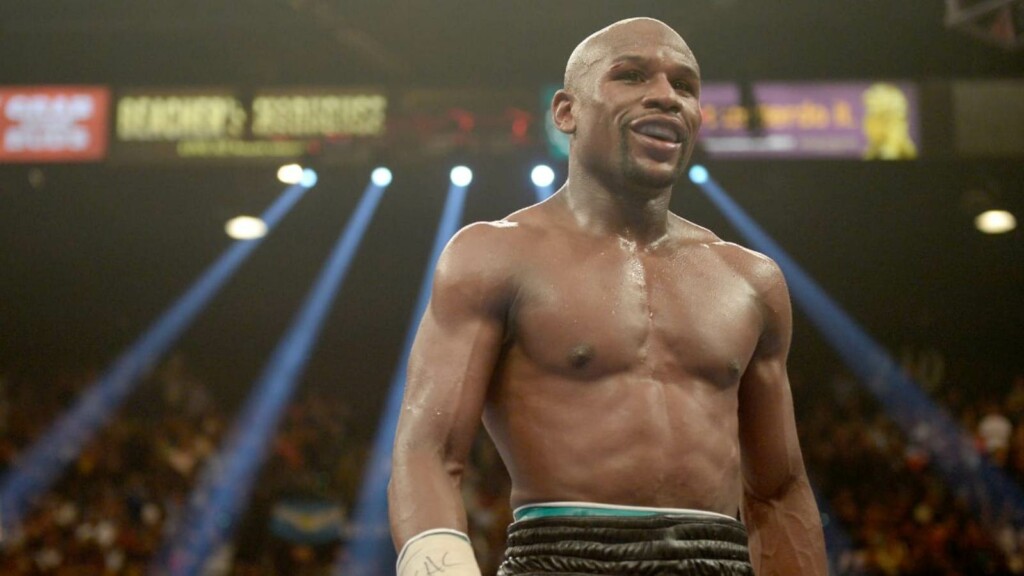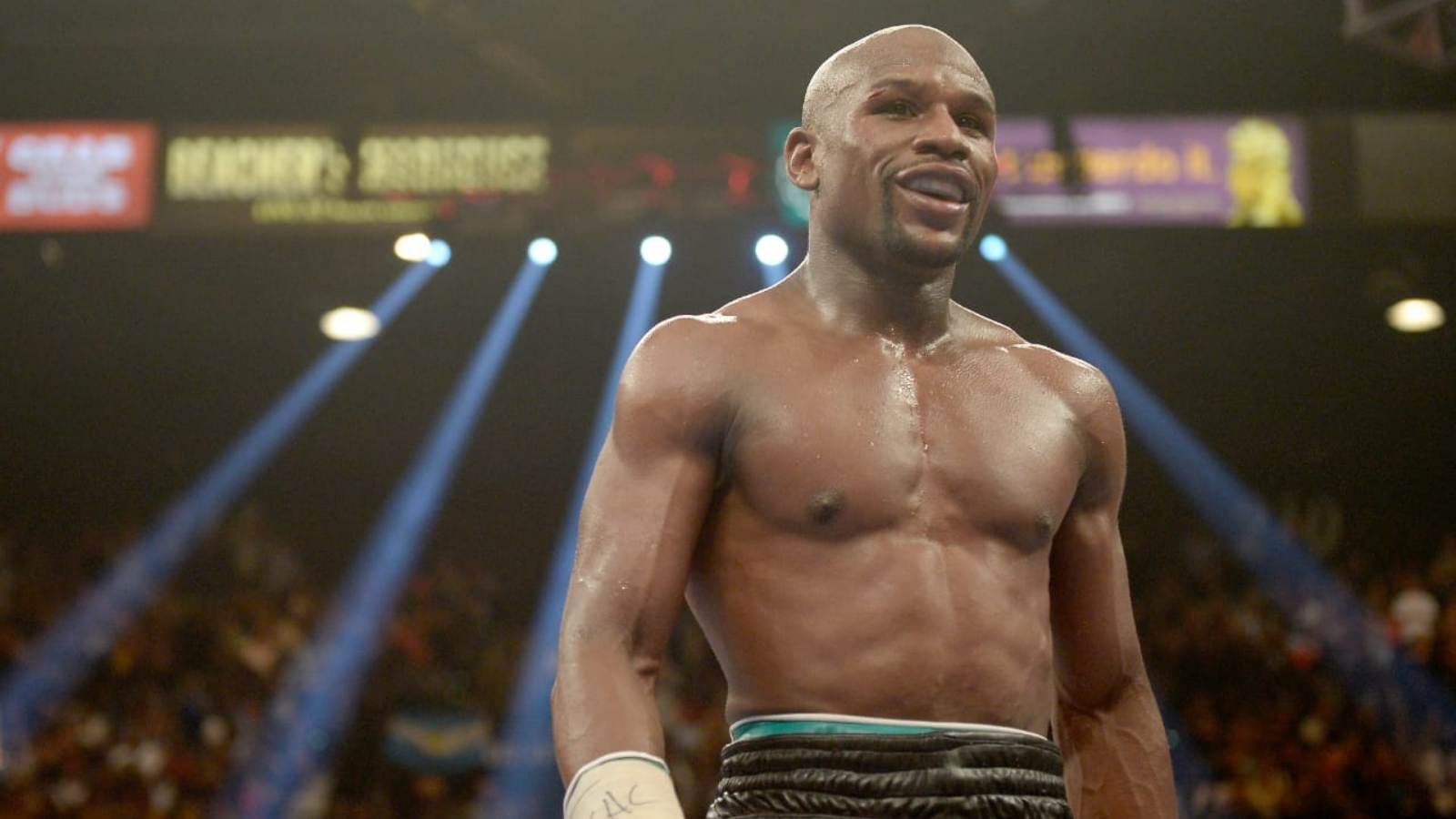 Floyd Mayweather may never have disappointed his fans when he faced Pacquiao or McGregor or even DeLaHoya in the ring, but he definitely disappoints when it comes to choosing and wearing his suits to NBA games or other social gatherings.
Mayweather chose to wear a jacket encrusted with diamonds or glittery things that reflected the light shining on it, and it looked absolutely awful for the sort of attire Floyd Mayweather is typically seen in. He even went on to click images with the likes of Matteo Berrettini, who found the dress nothing out of the ordinary. Mayweather's dress sense can also be described as unusual, and at this point even the boxer would agree.
While some call Floyd's dress sense "extra," others have accepted the fact that he'll always disappoint them, and to be honest, both are true. It is very rare to find similar opinions all over Twitter and this is the moment of world peace.
Also read: "I'm sorry to hear you're no longer…" Coach K's Viral…
Now let's take a closer look at the game between the Los Angeles Lakers and the Golden State Warriors as the struggling Lakers defeated a shapeless Warriors.
Lakers vs. Warriors, 124-116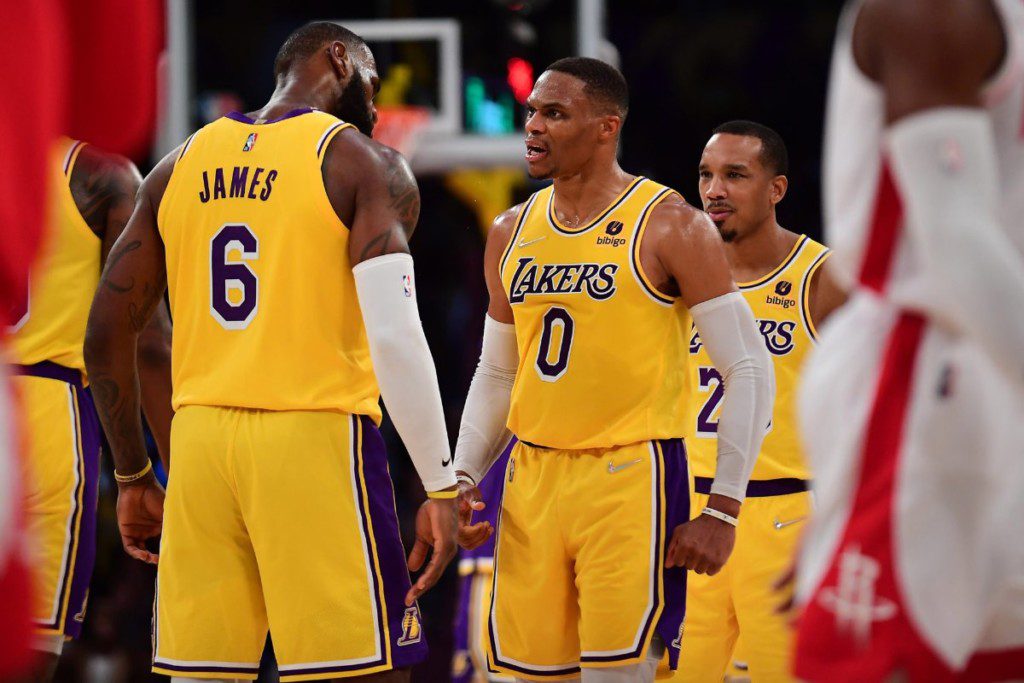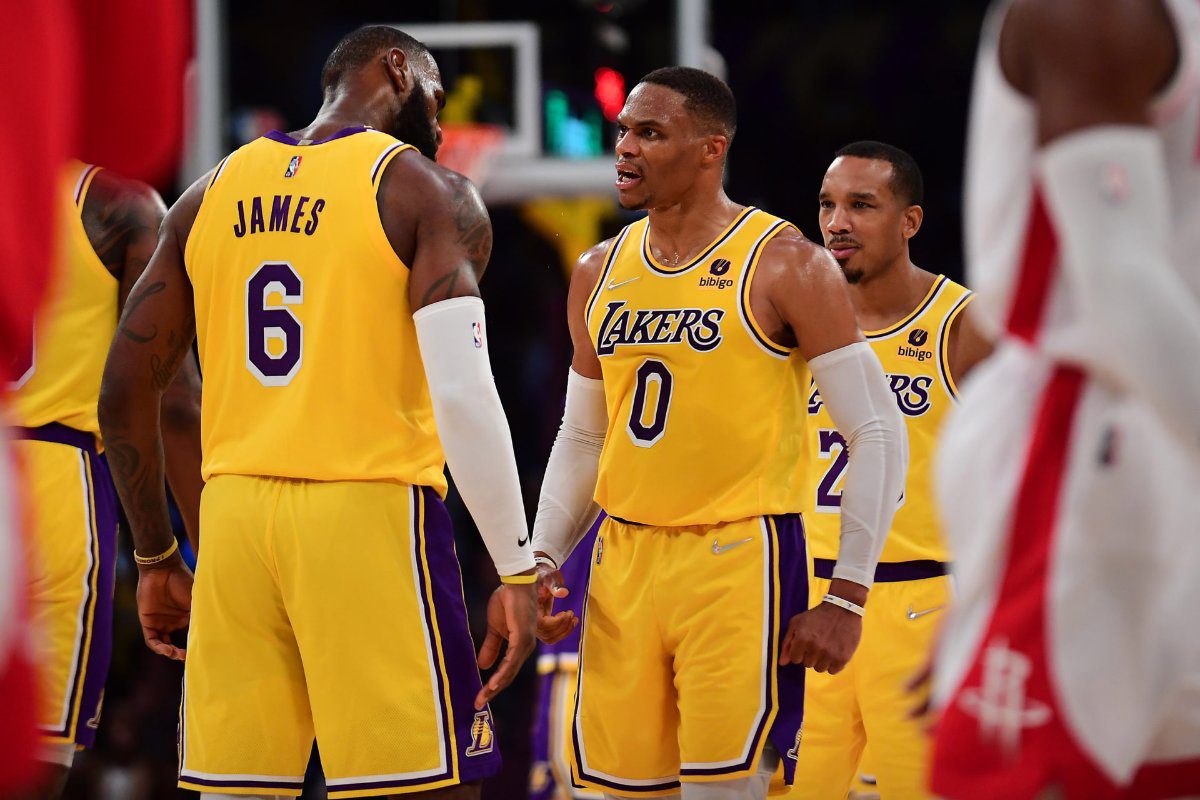 The Los Angeles Lakers seemed to find a cure for their broken hearts and shattered dreams as the team defeated the Golden State Warriors in a high stakes match for the Warriors, who had already lost 5 of their last 6 games and added a 8 point lead defeated another loss for that lack of form streak. The Lakers seemed to show up in this match, and LeBron James specifically did the job for them.
LeBron James led the Lakers with 56 points, 3 assists and 10 rebounds in the 39 minutes he was on the court, wowing the crowd and the world, followed by Russell Westbrook who had 20 points, 4 assists and 4 scored rebounds and he was then followed by Carmelo Anthony who scored 14 points.
In an underperforming performance, the Golden State Warriors were led by Stephen Curry, who had 30 points, 1 assist and 4 rebounds, followed by Jordan Poole, who had 23 points, and Jonathan Kuminga, who had 18 points.
Now let's take a closer look at the reactions people have had to Mayweather's Fit on Twitter.
Twitter reacts to Floyd Mayweather's unusual fit
Also read: 20-year-old Michael Jordan's bizarre outfit goes viral on the internet for…
https://firstsportz.com/nba-why-you-always-be-extra-bro-lakers-fans-massively-troll-floyd-mayweather-dawning-extravagant-suit/ 'Why you're always flamboyant bro' Lakers fans massively troll Floyd Mayweather with flamboyant suit FirstSportz