Why did Ted Lasso Season 3 skip this important story arc?
Editor's Note: The following contains spoilers for Ted Lasso Season 3 Episode 10
The dream is over for Nate Shelley (Nick Mohammed) In Ted Lasso. This week's episode of the Apple TV+ hit series International Break reveals that the Wonder Kid has abruptly quit his dream job as West Ham manager in a shocking turn of events that played out off-screen and left everyone (the viewers included) behind . !) curious about what really happened. As Rebecca (Hannah Waddingham) asks her ex-husband and current West Ham owner Rupert (Anthony Head) about what happened to Nate, he simply says, "Some people just aren't ready when they get their shot."
The whole episode was healing, as is often the case Ted Lasso, but the common thread running through all the different storylines in International Break was personal growth and character development. We see it in Rebecca's impassioned speech against the Akufo League, in Roy's (Brett Goldstein) realization that he needs to stop getting in his own way and in Keeley's (Juno Temple) is struggling to keep her PR firm going despite losing the funding she had. As for Nate, we see him after he left his job as manager of one of England's top clubs… but couldn't we have seen the actual moment too?
RELATED: "Ted Lasso" Season 3 wasted the most time on this
Why would Nate leave West Ham?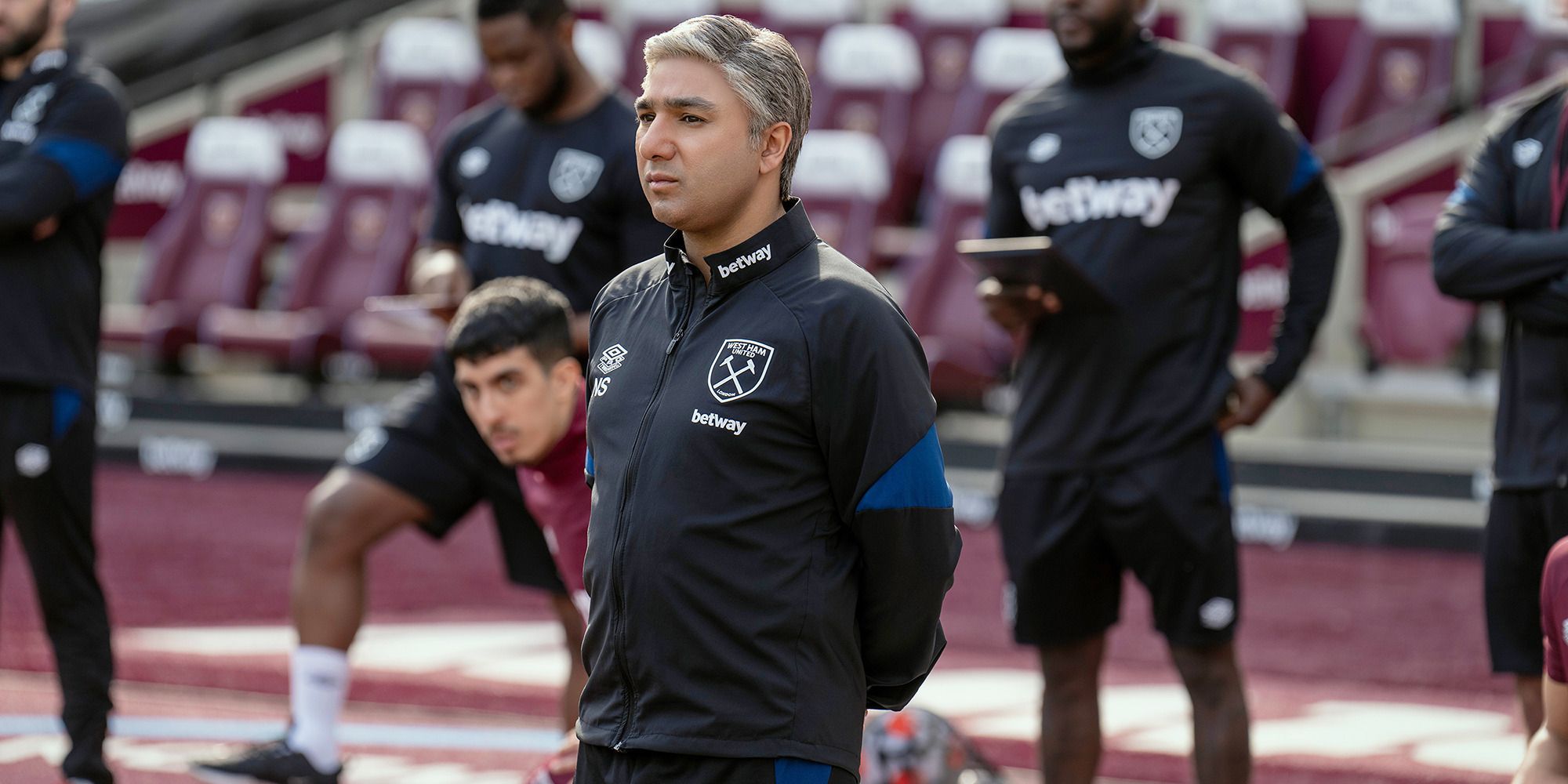 Nate's storyline as the antagonist of Ted (Jason Sudeikis) is one of the best parts of the entire series. We've seen him grow so much, both as a coach and as a person. He started out as a kit man at AFC Richmond where he was constantly bullied by the players, especially Jamie (Phil Dunster), but with Ted's arrival as the team's coach, the bullying stopped and he was given more space to work and even provide tactical insight before games. It wasn't long before he was promoted to assistant coach and sat on the bench alongside Ted and Coach Beard (Brendan Hunt).
It was great to see Nate begin to fulfill his potential and give himself the credit he deserved. That's why it was so painful to watch him flip heels at the end of Season 2 — how could he? After everything Ted did for him? But it actually makes perfect sense, because while Nate learned about self-respect, he still lived in someone else's shadow. So he got mean to those around him, and social media did a lot to inflate an ego that wasn't quite ready to handle that much attention. Deep down, he still saw himself as a stuff man, and when he became a coach, he behaved like he always saw coaches. Any time he was called "Wonder Kid" or "Nate the Great," he took it as a confirmation of his own sense of infallibility.
So when someone like Rupert Mannion comes along and offers him the job of head coach at West Ham, one of the Premier League's top clubs, Nate will naturally take it. It's the perfect opportunity to get revenge on the people who let him down and Rupert as the ex-husband of AFC Richmond owner Rebecca (Hannah Waddingham) only makes it more irresistible for him. And then Nate allowed himself to be influenced by the Force. That's the problem with being an outsider: either you have great respect for your position and the importance it means to people like you, or you get blinded by your own achievements as you overcome your challenges. Needless to say who Nate was, right?
So the big surprise is that he was able to understand that West Ham is actually not the right place for him. Despite the fame, Nate kept himself while coaching West Ham. He likes the same restaurants and keeps the same habits, nothing special. When Rupert invited him to the club in Episode 9 of the current season, "La Locker Room aux Folles" and possibly cheating on his girlfriend Jade (Edyta Budnik), Nate realized it wasn't him. Rupert wanted him to be a worse version of himself, not the best.
Why didn't Ted Lasso season 3 show us the moment Nate left West Ham?
It's a big deal for Nate to stand up to Rupert and give up one of the most coveted jobs in the league. So if we saw him stand up to Ted at the end of season 2, why didn't we see him do the same now? Not only would that have been super satisfying, but it would also be a great way to show how to deal with a toxic workplace, wouldn't it? We are witnessing the beginning of Nate's story of redemption, and his giving up is vital to it.
Only Ted Lasso isn't that kind of show, and if a microphone fails, it's not supposed to be about satisfaction, it's about respect. It doesn't matter if Nate walked up to Rupert's Death Star throne room, gave an impassioned speech, or just yelled "I quit!" and left what is important for us is to know him did leave. For us, it's not as important to see Nate quit as to know that he's changed and that he's coping with it. This is shown extensively in "International Break", beginning with him staying in bed while Jade returns to Poland for a while. He then goes back to his parents' house to get some rest without reporters and paparazzi trying to get a glimpse of him.
The scene where Nate is with his parents is much more important to us than the confrontation with Rupert. Returning to his roots allows Nate to reflect on his career, learn more about football and see who he really is and realize that he still has a long way to go. The confrontation with his father (Peter Landi) is much more important as it shows that Nate's determination to succeed stems from the pressures he faced growing up. Hearing his father apologize to him and tell him that he's always been a genius is far more meaningful to his development as a character than any confrontation with Rupert ever could be.
International Break is one of the many times in the series where we can focus solely on the characters without having to delve into the games or the football itself. But it's special because it manages to do that, especially with Nate. If anyone was confused about his heel reversal in Season 2, things should make more sense now that he's come to terms with what he wants from himself. Let's leave Rupert alone in his empty throne room.