"..when something like that happens, you get involved emotionally."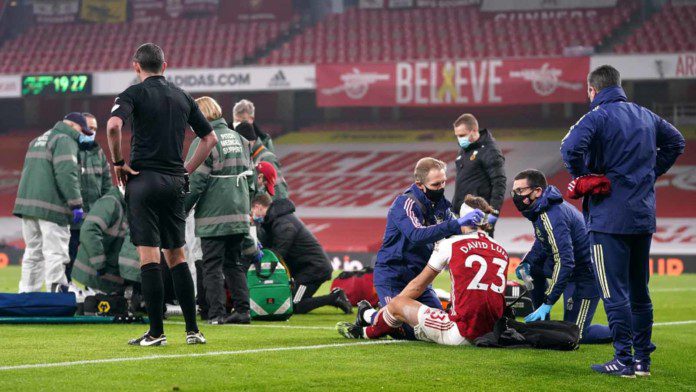 Arsenal manager Mikel Arteta says he is delighted that Raul Jimenez is back in action after witnessing the Wolves striker sustain a skull fracture. Mikel Arteta has described witnessing Wolves striker Raul Jimenez's head injury at Arsenal last season as one of the scariest moments of his career.
The Arsenal the manager said, "I think we've made a lot of progress there, just like we were a few years ago. We must continue there. In the case of Raul [Jimenez], it was a really scary moment. Thanks to the medical team, they could have saved him at that point from something that could have been much worse and for his recovery he's done.
It's great that then he's back so quickly, performing and scoring like he's been doing. On that subject, yes, we can always get better, and that should be the goal. "
He added, "I've had others but that's one of them. Immediately when you see a sudden reaction and anxiety appear in the medical team and all involved, try to assess what is going on..
It was scary, and thank God it ended the right way, but it looked really, really bad."
Jimenez suffered a broken skull and lost consciousness after colliding with Arsenal defender David Luiz while fighting for the ball in a corner.
The striker was taken off the pitch and straight to the hospital, where, after surgery, he was forced to stay out of action for eight months.
However, Jimenez has now fully recovered and he will return to the Emirates Stadium for the first time since his injury in November 2020 when Wolves travel to North London on Thursday night.
Also read: "It's a bit weird.." – Fred of Manchester United under interim manager
Mikel Arteta on Arsenal players handling pressure
Mikel Arteta When asked if Arsenal players were under pressure and how they would deal with it, gave a straightforward answer.
He say, "There will be that pressure because mathematically it can happen but our focus has to be on today.
"Good training today, well prepared today, mentally ready, physically ready, tactically ready to play a really tough match tomorrow and show it on the pitch. That should be the sole goal. "
Arsenal are currently in sixth place in Premier League table with three games in hand with a big chance of going on to the top four if they win their next game against Wolves.
Also read: 'Manchester United is one of the best teams in the world' – Atletico Madrid manager Diego Simeone heaped praise on United ahead of their UCL clash on Wednesday
https://firstsportz.com/football-when-something-like-that-happens-you-are-emotionally-involved-arsenal-manager-on-raul-jimenezs-head-injury/ "..when something like that happens, you get involved emotionally."