Sports
What does the McLaren driver eat? » FirstSportz
Lando Norris is a rising star in the Formula 1 arena who has proven on many occasions why he is considered one of the most exciting talents on the F1 grid. Everyone knows that staying fit is very important to be at the highest level these days, and with the help of this article we're going to take a look at what Lando's nutrition plan looks like over the course of a day.
Lando made his McLaren debut in 2019 and from then on his career went from strength to strength. During his career in Formula 1 he became aware of the benefits of a daily routine for an athlete's diet.
Formula 1 is cutthroat and to compete in this brutal sport you need to be physically and mentally fit. When it comes to physicality, a person's diet is really very important.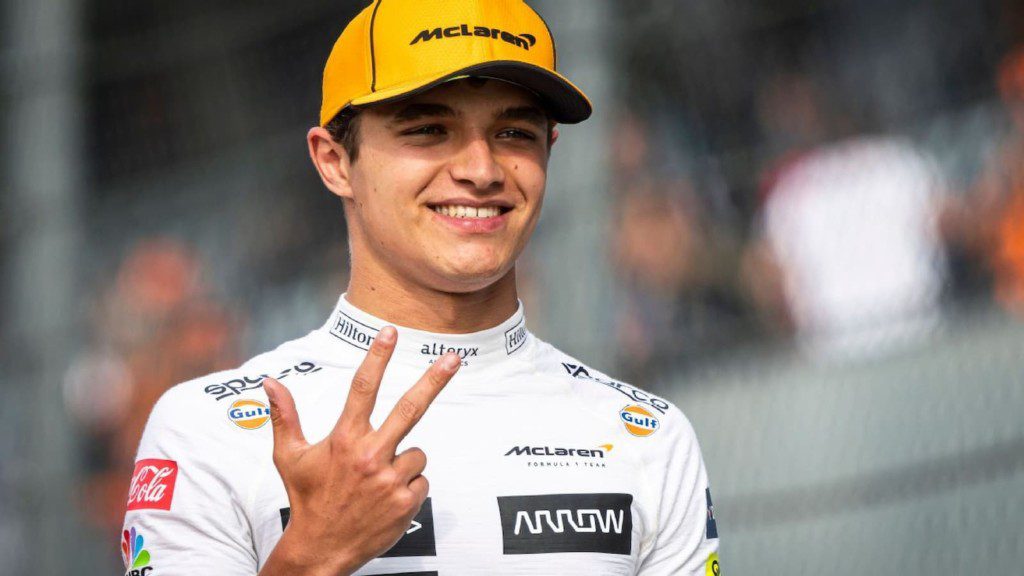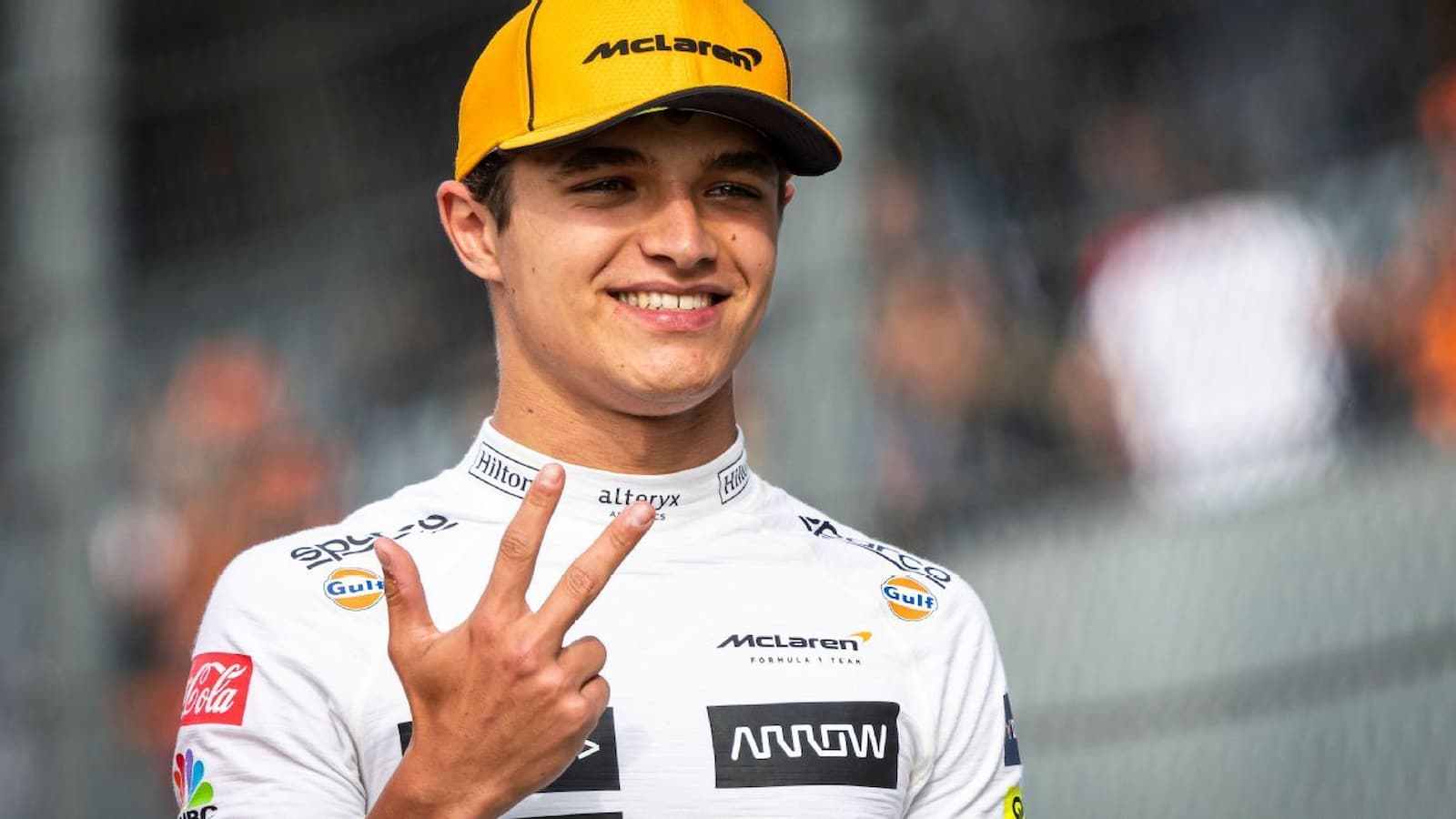 Lando has developed a daily routine over the years that he sticks to every day.
Now, in season, Lando's day begins with a regular breakfast. It includes chicken sausages and egg whites. Between the three meals, Norris keeps a protein smoothie by his side, which helps provide regular doses of energy.
When it comes to lunch, Lando Norris likes to eat chicken, vegetables and rice. This simple diet ensures Lando gets the carbohydrate and protein intake he needs.
During dinner, Lando eats fish along with vegetables and a salad.
Lando Norris tends to stay away from junk food now
Ahead of the start of the 2021 F1 campaign, Lando eliminated foods like pizza from his diet to stay fit ahead of the 2021 season. The reason for the change was the fact that Lando believed 2021 would be a "hard and unnerving" season, so he didn't want any health issues to hamper his performances in 2021.
This decision by Lando Norris proved to be the right one as the young Brit was able to finish an impressive four times in the 2021 season.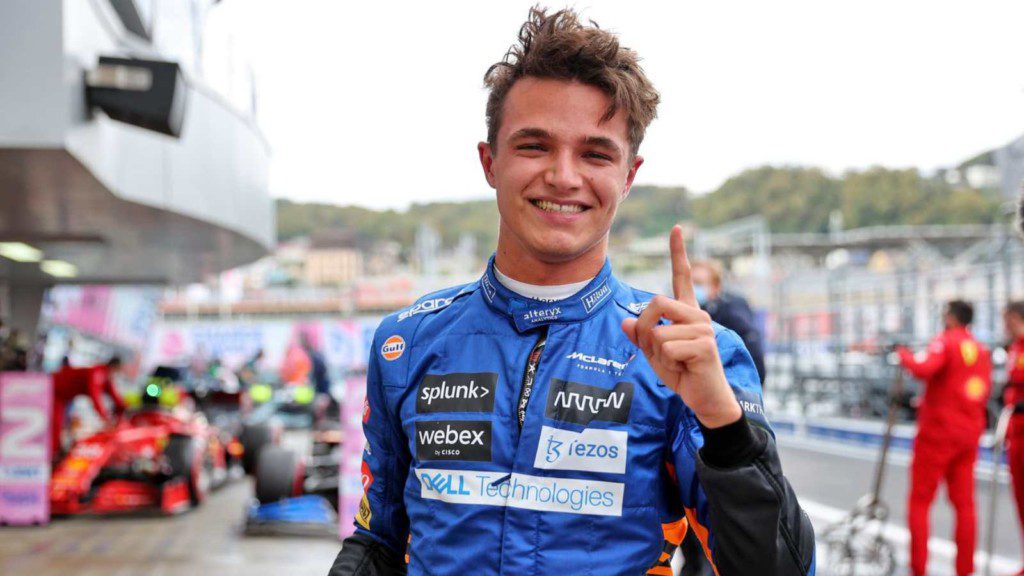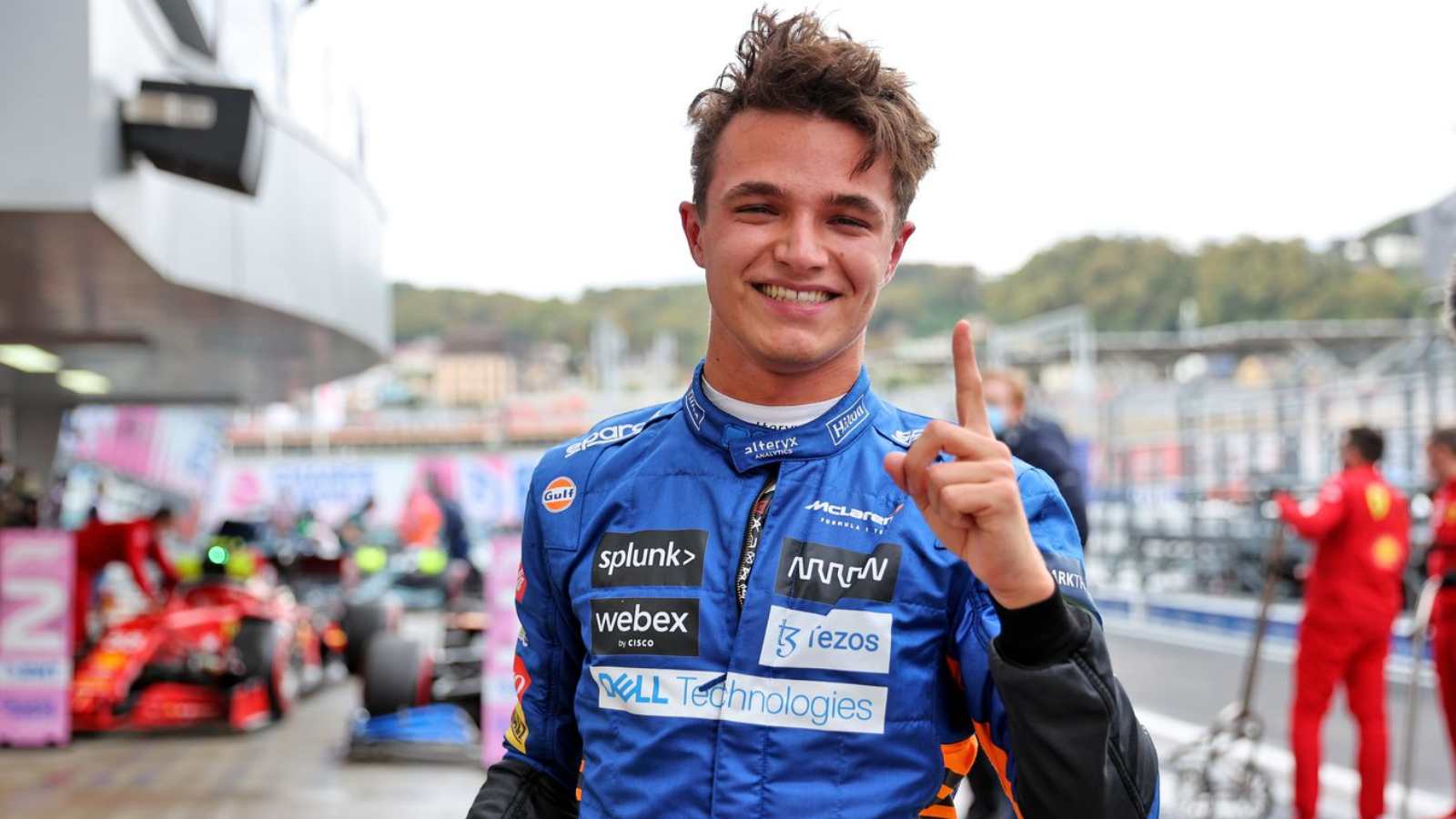 Previously, while discussing his diet plan, Lando said: "I've tried to be stricter about certain things, whether it's eating or trying not to eat pizza as often. Now and then I can treat myself to a little something, but that's also the physical side. I'm trying to do more in the gym because I'm struggling with that part of it."
Lando has had a strong 2021 campaign in F1 and as he has become very conscious of his nutritional plan, little things like this will surely help Lando in the long run as he aspires to be a 'World Champion" Someday.
Also Read: 2022 Saudi Arabian Grand Prix: When & Where to Watch, TV Channel Details for the second F1 race of the season
https://firstsportz.com/formula-1-lando-norris-diet-what-does-the-mclaren-driver-eat/ What does the McLaren driver eat? » FirstSportz