Warriors trade rumours: James Wiseman deal getting more realistic, could save defending champion $131m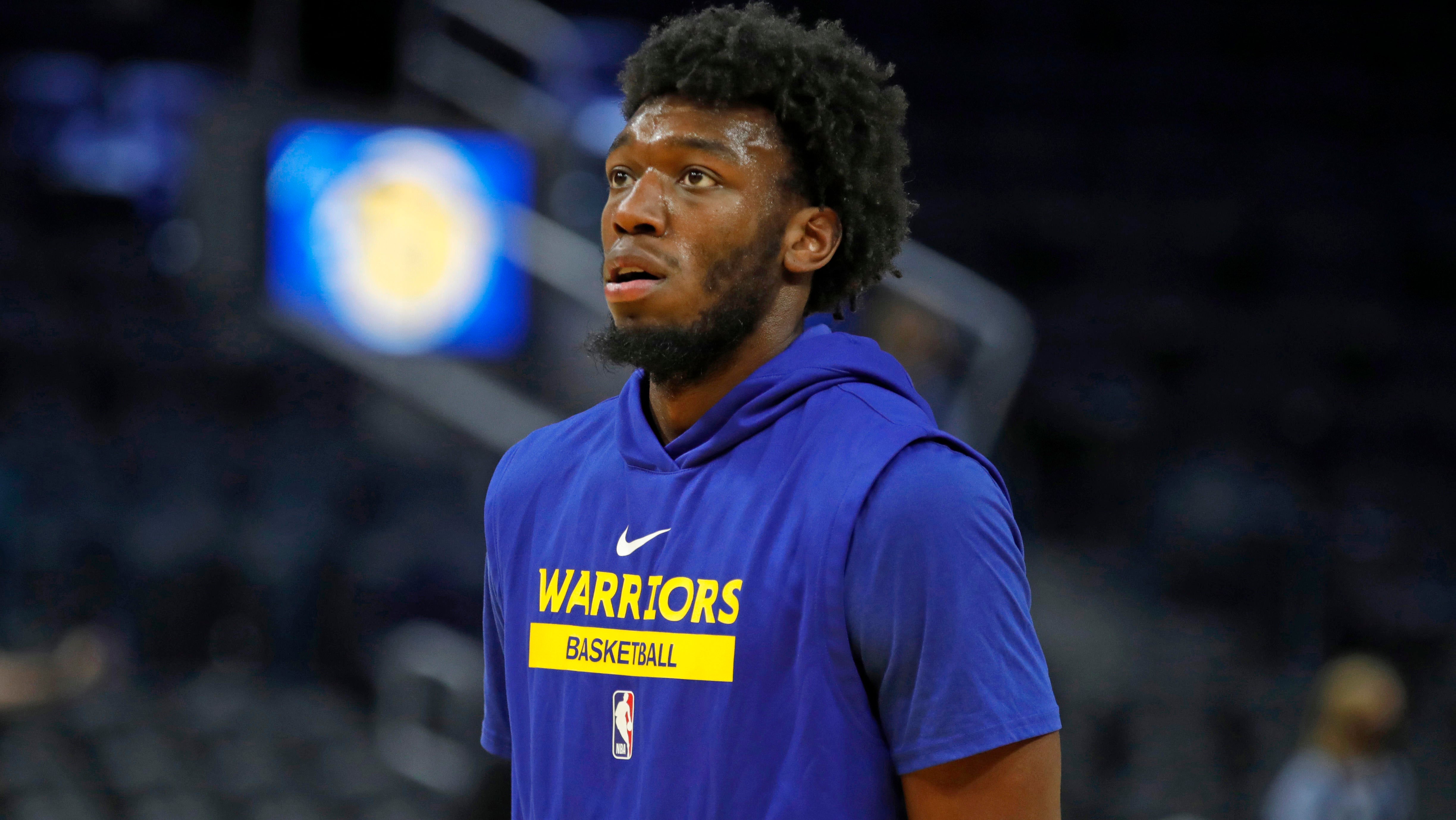 The Golden State Warriors have remained steadfast in their commitment to James Wiseman, Moses Moody and Jonathan Kuminga. All three were put together with a lottery tip and in the hope that they would act as a collective bridge to the next era of the dispute.
That didn't happen, and the overriding question remains when the Warriors could pull the plug on their youth experiment and strike a deal to either bring back actual contributing players or save some money.
As Kuminga solidifies as part of this current rotation, neither Wiseman nor Moody are able to get their feet wet, and word is starting to get around that Golden State might finally be ready to at least discuss the possibility of moving one or both on.
From Anthony Slater of The Athletic:
The noise in the league in recent days has been an increased willingness from the Warriors to chat and explore the idea of ​​moving their younger, off-rotation players if a significant enough upgrade is offered. There is a greater touch of aggressiveness.

Offers are becoming more and more realistic as the deadline approaches. For the past few weeks, teams have been calling the Warriors in search of a bargain. If James Wiseman and Moses Moody didn't provide actual value in court, could they be had for pennies on the dollar? But over the past few days, as talks have become more practical across the league, the conceptual deals coming towards the Warriors have increased enough to believe something could actually materialize before the buzzer.
As mentioned above, trading Wiseman and/or Moody, both of which have no real value in the market, would not just be about the opportunity to add some depth to the roster in lieu of a player not coming onto the pitch can . It would be about money. And not a bit of money; a lot of money.
Wrap your head around these next two paragraphs from The Athletic's John Hollinger:
Golden State has the second-highest payroll in the league, stands at 28-26 and will be without Stephen Curry for at least the next few weeks. The Warriors will write $130 million [tax] Check with the league about this roster as things stand right now and they're in for a staggering luxury tax bill next season if they keep the roster together. Even if Draymond Green declines his player option and leaves in free hands, this will be an impressively expensive team.

As a result, even small eyewashes could save amazing amounts of money after accounting for the Warriors' tax penalty and repeater status. This in turn draws attention to James Wiseman. He owes him $9.6 million this year and $12.2 million next year, meaning San Antonio, Detroit, Utah or Indiana could trade for him without sending anything back. Such a transaction would save the Warriors about $51 million in wages and taxes this year and an estimated $85 million in wages and taxes next year; $131 million total in savings to fire a guy who rarely gambles.
It must be reiterated that the Warriors would only save the full $131 million if Wiseman was dealt out to a team with the cap space to absorb him with no drop in Golden State's salary.
But there's still a massive savings even if Golden State takes back the same salary as long as that player(s) are out of contract and would save Golden State the $85 million next season. Of course, the Warriors would likely replace that roster spot next season, although it could be a lower year number and therefore a lower tax penalty.
Still, the idea that if Wiseman is left untreated will cost the Warriors $131 million over the next two seasons is absolutely insane. It's a hard pill to swallow cutting a bait with a guy you've invested a No. 2 pick in, but there's something to be said for not perpetuating a mistake.
https://www.cbssports.com/nba/news/warriors-trade-rumors-james-wiseman-deal-becoming-more-realistic-could-save-defending-champs-131-million/ Warriors trade rumours: James Wiseman deal getting more realistic, could save defending champion $131m