'Wanted doctor to stop it', Rafael Dos Anjos absolutely amazed by Renato Moicano's toughness in UFC 272 showdown » FirstSportz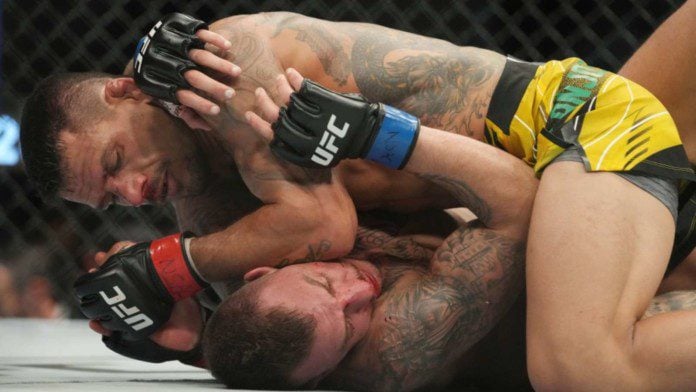 Former UFC Lightweight Champion Rafael Dos Anjos never doubts how better he can get and how he can one day become a champion again. In fact, he must have been more confident in his position in the title fight after a dominant five-round positive one-sided win over the late backup opponent Renato Moicano at UFC272. Moicano didn't disappoint anyone even when he took up the fight at short notice, instead he might have expanded his fan base overall after showing the courage to endure any storm for 25 minutes.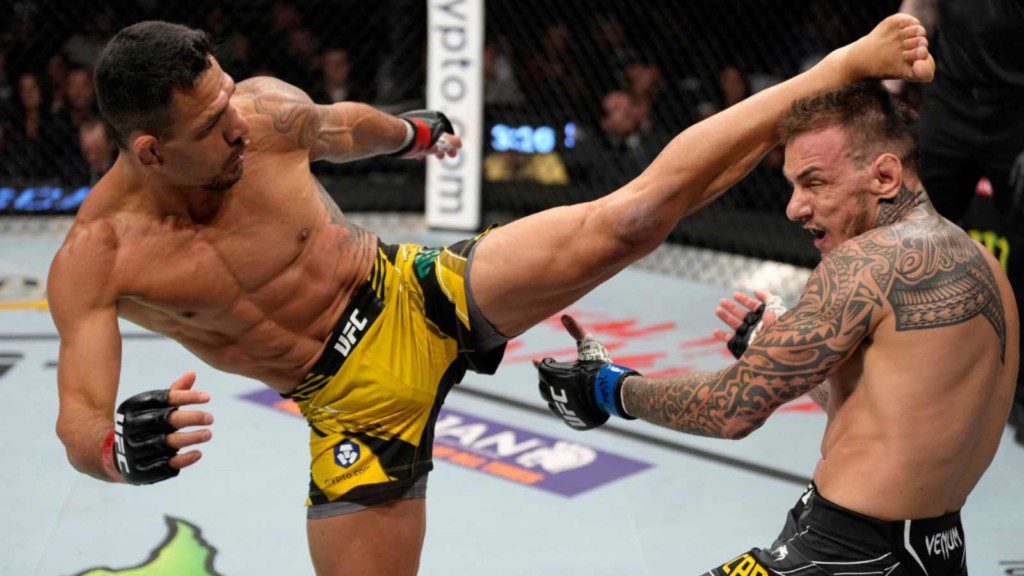 Dos Anjos is now looking to battle some legendary names in his future as he is in the final race for his title. Dos Anjos was originally supposed to fight Rafael Fiziev at UFC 272 Co-main event but Fiziev was sadly caught out by Covid early in fight week. Regardless, Dos Anjos wished he had UFC Megastar Jorg Masvidal after winning the main event, he might get a shot at Masvidal's BMF belt, but now the former champion is also open to cleaning up bad blood against another UFC megastar Conor McGregor.
Rafael Dos Anjos reiterates that he wanted to end the fight against Renato Moicano
Rafael Dos Anjos attended UFC 272's post-fight press conference to answer some media questions and it turned out that the former champion wished his opponent well in Renato Moicano. Based on Moicano's physical condition, which deteriorated in later rounds, Dos Anjos said "I thought man I really wanted the doctor to stop this but they didn't, but you know i gotta do what i gotta do. Unfortunately I was you know I tried to stop the fight. But the guy is badass.[h/t SportsKeeda]."
'Could have been stopped but he came back' Dana White on Renato Moicano's grit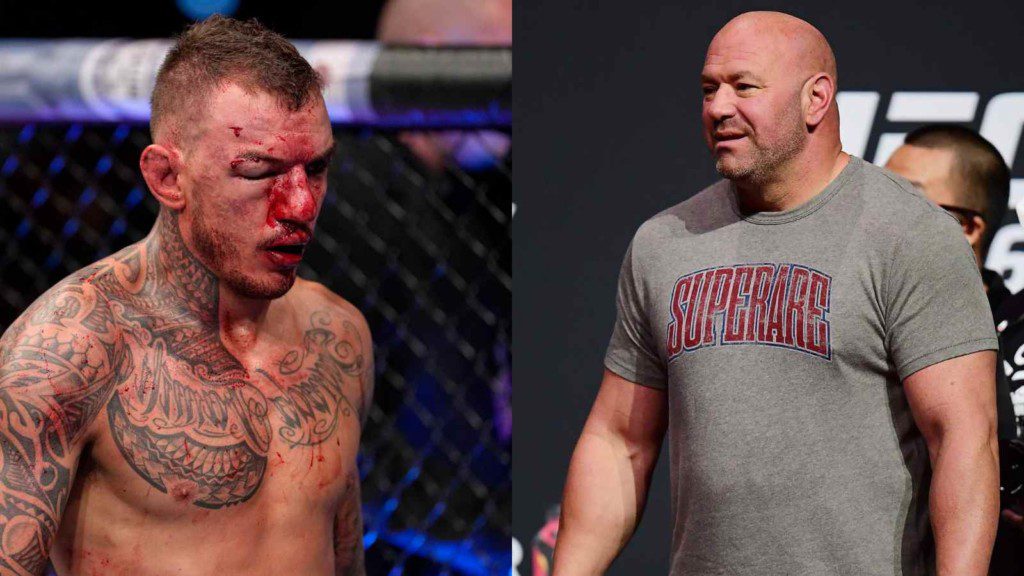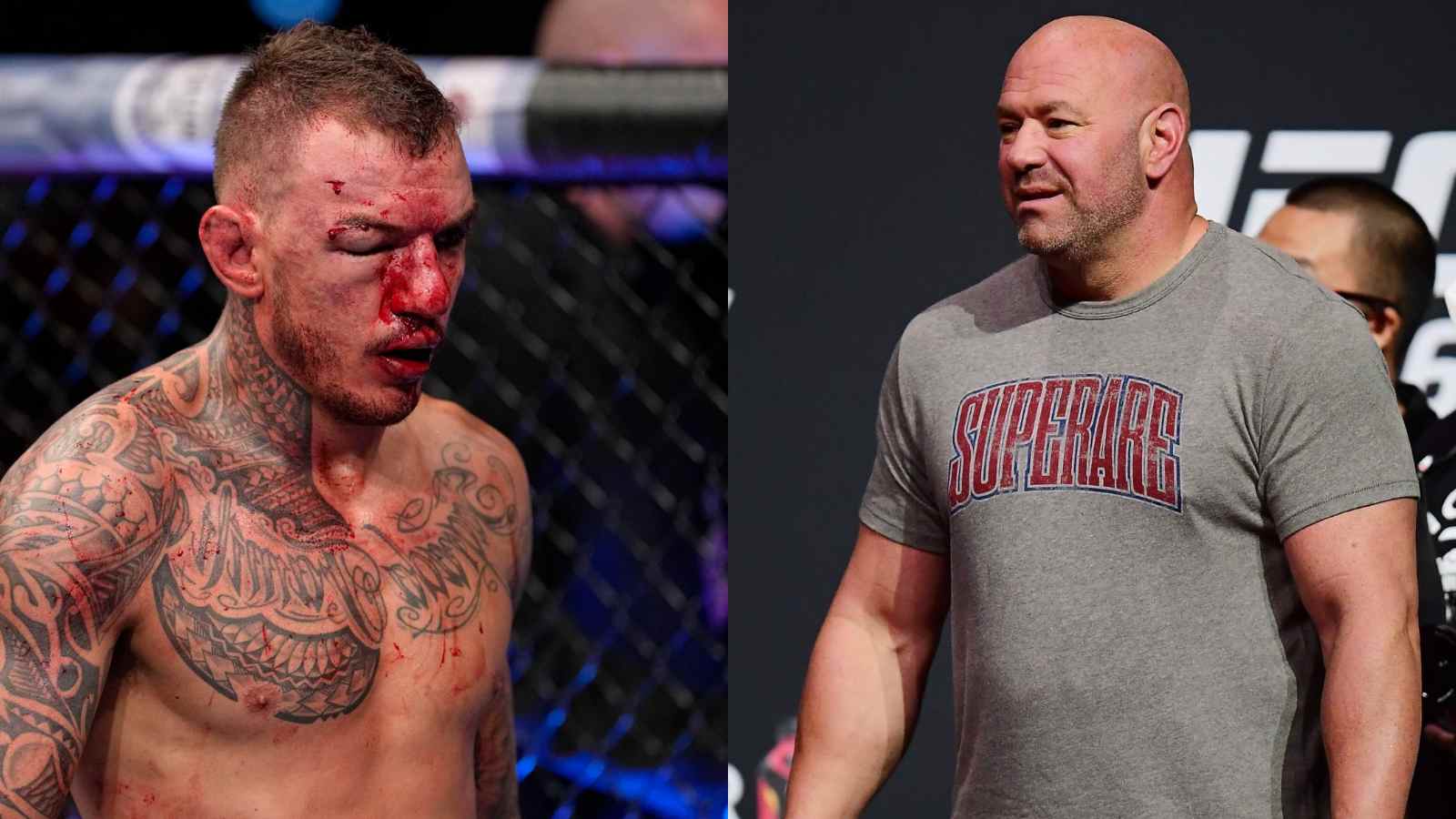 Now UFC President Dana White also gave an update on Moicano's condition as well as his reaction to pushing the fight farther afield. "We'll make sure he's triple screened, take care of him." said White.
"It could have been stopped a couple of times" said White. "It's just that Moicano is one of those guys that's so tough. It could have been stopped and then, at the end of the fifth round, he came into play. RDA was probably glad there wasn't another round of this fight." [h/t MMA Junkie]
What do you think of Dos Anjos and President White's reaction to Moicano's persistence as a fighter? A fighter's will to stand and act while taking the punishment himself is something that cannot be taught. This was a night to remember as the future speaks about Moicano's legacy as a fighter, a truly commendable character. What do you think next for Dos Anjos and Moicano in their respective careers?
Also Read: Chael Sonnen, Charles Oliveira and More React to Rafael Dos Anjos' Skillful Performance and Heart of Renato Moicano at UFC 272
https://firstsportz.com/ufc-wanted-the-doctor-to-stop-it-rafael-dos-anjos-absolutely-surprised-by-renato-moicanos-toughness-in-ufc-272-showdown/ 'Wanted doctor to stop it', Rafael Dos Anjos absolutely amazed by Renato Moicano's toughness in UFC 272 showdown » FirstSportz