USTA and US Billie Jean King Cup team welcomes Ukraine to Asheville » FirstSportz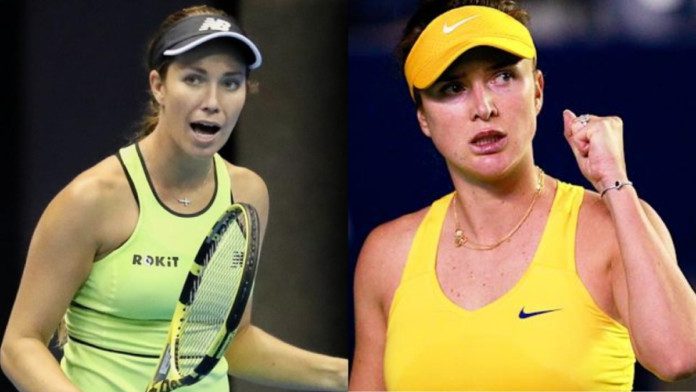 The USTA and the US Billie Jean King Cup Team will be host Team Ukraine in Asheville, North Carolina on April 15 and 16, 2022, for a Billie Jean King Cup by BNP Paribas qualifying tie. The Americans are aiming for their 19th championship title. For the third time, Harrah's Cherokee Center – Asheville will host the tournament previously named as such Fed Cup.
The USTA will donate 10% of proceeds from the event to the Global Giving Ukraine Crisis Relief Fund. Harrah's Cherokee Casinos and Ingles Markets are among the local sponsors who will contribute to the donation. Additionally, at the Harrah's Cherokee Center, there will be an opportunity for fans to donate money through a variety of activations.
"We will use this event to continue our commitment to peace," Stacey Allaster, CEO of USTA
Former Chairman and CEO of the WTA Stacey Allaster, who is now the USTA CEO for Professional Tennis, stated that the Ukrainian team will receive every possible support and that the USTA will use this tournament to continue to work for peace.
"The USTA, along with all tennis governing bodies, condemns the invasion of Ukraine and remains committed to peace. We are committed to welcoming the Ukraine team and ensuring they have all the support they need before and during the Asheville competition. Together we will use this event to continue working for peace and to provide help and support to the people of Ukraine."
Elina Svitolina and Danielle Collins compete in the Billie Jean King Cup
The Billie Jean King Cup is the world's largest annual international team competition for women's sports, with over 100 nations participating each year. In this year USA vs Ukraine Match, big names will participate, such as DanielleCollins, Elina Switolina, Sloane Stephens and so forth.
The US squad consists of the world No. 11 DanielleCollinsshowing her extraordinary skills since her second place in the Australian Open 2022. She is 4-0 in singles for the US Billie Jean King Cup team, including a 3-0 record in the 2021 final in Prague and a singles win in Asheville in 2019. Alongside her, the team will have world No. 19 Jessica PegulaWorld number 38 Sloane Stephensa form Shelby Rogers with the ranking of 49 and Desirae Krawczyk who is number 20 in the world in doubles.
On the other hand, the Ukrainian team is led by the world No. 18 Elina Switolina, who just finished her Indian Wells campaign in the 2nd round. She is accompanied by number 54 in the world Marta KostyukNo. 210 Katarina Zavatska, Lyudmyla Kichenok and Nadila Kichenokholding No. 30 and No. 37 doubles respectively.
Also read: 'I am grateful for the painful experiences!' Australian Open finalist Danielle Collins reveals her plans after near-perfect campaign
https://firstsportz.com/tennis-the-usta-and-u-s-billie-jean-king-cup-team-to-accommodate-ukraine-in-asheville/ USTA and US Billie Jean King Cup team welcomes Ukraine to Asheville » FirstSportz