Ukrainian biathlete Yevhen Malyshev dies in war with Russia » FirstSportz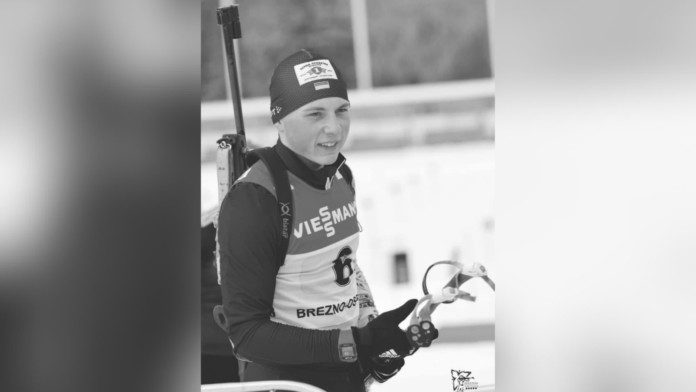 Former Ukrainian biathlete Yevhen Malyshev lost his life defending his country in the war with Russia. Officials confirmed this on Wednesday, pointing out that he was only 19 years old.
The International Biathlon Union Board also released an official statement confirming the tragic news earlier this week, which said Malyshev had died following the Russian invasion.
"The EB expresses its deepest condolences on the loss of former Ukrainian biathlete Yevhen Malyshev, 19, who died this week in the service of the Ukrainian military," officials said.
"The EB once again condemns the Russian attacks on Ukraine and the support provided by Belarus and reiterates its hope for an immediate end to the war." according to the IBU in its statement.
Maylshev once competed in the national team of Ukraine as well as the Kharkiv junior team before retiring in 2020, the Ukrainian Biathlon Federation told the Spanish news site MARKA.
Groups criticize IPC for allowing athletes from Russia and Belarus
"How many more lives must be lost before sport enforces meaningful sanctions?" said Athletes of Ukraine and Global Athlete in their statement.
The groups have criticized the International Paralympic Committee's decision to continue allowing Russian and Belarusian athletes to compete under neutral flags, saying the punishment does not go far enough.
However, earlier today the IPC Governing Board decided to reject RPC and NPC Belarus' athlete applications for the Beijing 2022 Winter Paralympic Games. Athletes from Russia and Belarus have endured numerous bans and sanctions from various sports authorities since Day 1 of Ukraine's invasion last week.
Also Read | Beijing 2022: IPC rejects athlete registrations from RPC and NPC Belarus
https://firstsportz.com/ukrainian-biathlete-yevhen-malyshev-dies-in-war-with-russia/ Ukrainian biathlete Yevhen Malyshev dies in war with Russia » FirstSportz