UFC veteran Diego Sanchez hospitalized with blood clot and pneumonia caused by COVID-19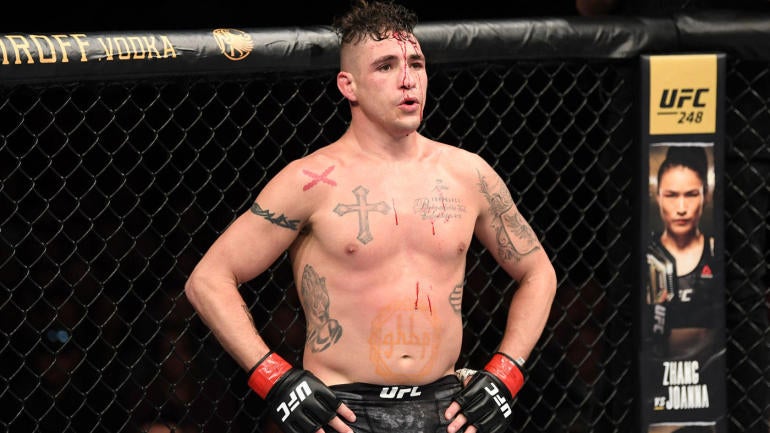 beautiful pictures
Former UFC longtime lightweight and heavyweight boxer Diego Sanchez is in the hospital battling COVID-19, according to his social media.
Sanchez, 39, began sharing his complications with the virus last week when he suggested an antibody treatment, one that health officials say can be effective but should not take precedence over vaccination.
"If you are eligible for Regeneron antibodies, they only work within six hours and I feel better," Sanchez Written on November 19, "Don't wait if you get the virus, it just gets worse…
"I feel like a Navy SEAL in sleep-deprived hell week! Another sleepless night, my body is clearing out toxins," he said. continue. "The antibodies are working. I've been told three days is all that's needed for most people."
Sanchez provided fans with a disturbing update on his condition on Thursday, revealing he had developed pneumonia and blood clots in both legs.
"The blood clot now! COVID is no joke", Sanchez shared on Thursday. "Blood clots in both my legs."
Sanchez (30-13) has competed in MMA since 2002. He defeated Kenny Florian in the middleweight final of the UFC inaugural season TUF to start a long 15-year journey with a promotion. He unsuccessfully challenged legendary champion BJ Penn for the UFC lightweight belt in 2009. His Octagon tenure includes notable wins over Nick Diaz, Clay Guida, Joe Stevenson, Takanori Gomi and Jim Miller.
Sanchez has released by UFC earlier this year about health concerns. Sanchez was, at the time, tied to controversial MMA coach Joshua Fabia, whose unorthodox approach to training, coaching and general conduct drew criticism from fans and characters in this sport. Sanchez split from Fabia in May and was in talks to make his debut with the BKFC bare-knuckle boxing promotion before his COVID-19 diagnosis.
https://www.cbssports.com/mma/news/ufc-veteran-diego-sanchez-hospitalized-with-blood-clots-and-pneumonia-caused-by-covid-19/ UFC veteran Diego Sanchez hospitalized with blood clot and pneumonia caused by COVID-19