UFC President Dana White tests positive for COVID-19 after Thanksgiving rally, in consultation with Joe Rogan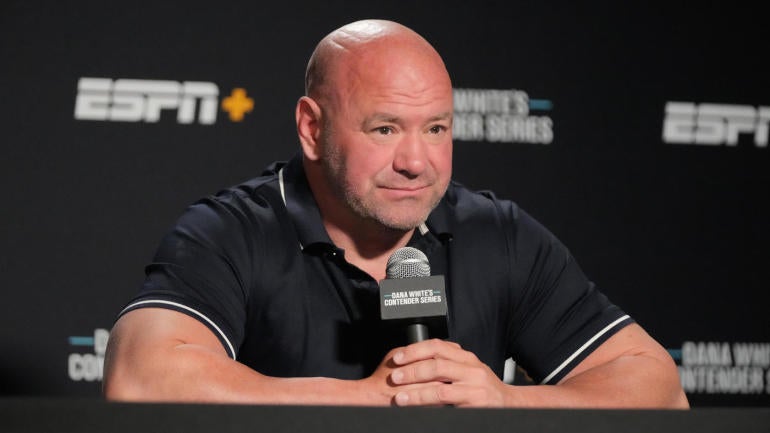 beautiful pictures
UFC President Dana White and his entire family have tested positive for COVID-19 after a Thanksgiving gathering in Maine, the 52-year-old said Wednesday on "The Jim Rome Podcasts." Joe Rogan, a UFC broadcaster and broadcaster who has been accused of spreading disinformation about COVID-19, consulted with White after he contracted the virus.
White, who says he's fully vaccinated, feels "like a million dollars" since the monoclonal antibody treatment along with NAD drops, vitamin drops and ivermectin. Rogan has publicly advocated the use of Ivermectin, a veterinary dewormer formulated for cows and horses, to treat COVID-19.
Green Bay Packers defender Aaron Rodgers also consulted with Rogan after contracting COVID-19, and he also took Ivermectin. The unvaccinated passer missed the Packers' November 7 game against the Kansas City Captains but returned to play the following week.
White first felt the symptoms in his steam room on Sunday and tested positive a day later. He got his sense of smell and taste back in less than 24 hours and is currently spending 10 days in self-isolation.
Can't get enough boxing and MMA? Get the latest in the world of combat sports from two of the best in the business. Sign up for Morning Kombat with Luke Thomas and Brian Campbell for the best analysis and in-depth news.
"You have to stay home and away from other people for 10 days," White said. "That's what I'm doing… I'll keep testing every two days until I'm negative and then I'll be back to work as soon as possible."
The next UFC event is Saturday in Las Vegas and features Jose Aldo and Rob Font fighting for the bantamweight title. White said he would be "absolutely, positively" there if he had tested negative for COVID-19 before.
"I will go through the exact process that needs to be done and make sure I am clean and able to walk around and be around people again," White said. "As soon as that's 100% clear, then I'll get back to work."
https://www.cbssports.com/mma/news/ufc-president-dana-white-tests-positive-for-covid-19-after-thanksgiving-gathering-consults-joe-rogan/ UFC President Dana White tests positive for COVID-19 after Thanksgiving rally, in consultation with Joe Rogan