UFC fighter Paddy Pimblett stops press conference to announce he won't be answering questions from The Sun » FirstSportz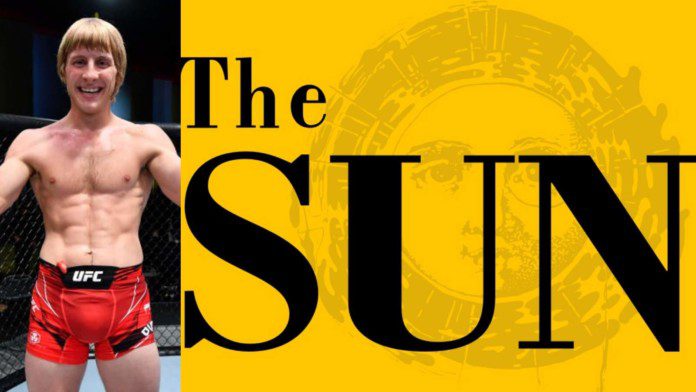 Looks like UFC Lightweight Paddy Pimblett has found his zone of comfort in the media, where public figures begin to disapprove of a particular media outlet, and for Pimblett, it is THE SUN. Pimblett, who is 17-3 in his entire MMA career, is gearing up for his second UFC fight while facing Rodrigo Varga this weekend at UFC Fight Night London. Pimblett won his UFC debut last year via first-round knockout.
Pimblett, who is fighting from England, is seen as one of the greatest contenders with potential to become UFC champion. Pimblett was in high gear at least a month before his UFC debut. Now that he's battling it out in front of his home crowd, Pimblett will take on a new challenge of what the pressure of competition feels like when viewer expectations tear the room apart.
Paddy Pimblett shuns The Sun for its coverage of the Hillsborough disaster
Pimblett started out with a little heads-up himself in his prefight media crush before UFC Fight Night London, and the heads-up was for one and only one, The Sun, a British tabloid founded in London 1964 by News Group Newspapers as successor to Daily Herald.
"Before we start, are there any reporters from The Sun in here? Don't you dare ask me a question." says Pimblett "Don't put me in a scrap of that paper, I just thought I'd get that in, yeah? End of," concluded Pimblett.
According to SportsBible, Pimblett is a thorough scouser and a staunch Liverpool supporter. The newspaper is widely boycotted on Merseyside and is notoriously known for like the 1989 Hillsborough disaster was covered and the lies that were printed. In the Hillsborough disaster, 97 Liverpool football club fans were crushed in a stampede during a match between Liverpool and Nottingham Forest and it all happened due to the carelessness of the South Yorkshire Police.
What do you think of Pimblett's gesture of upfront denial of The Sun's media obligations to him? Do you think he was right about that? Between Pimblett and his UFC Fight Night London opponent Rodrigo Vargas, who do you think will win?
Also Read: "Gimme Masvidal, BMF vs. NMF" Stephen Thompson Suggests a Standing Fight Against Jorge Masvidal
https://firstsportz.com/ufc-fighter-paddy-pimblett-stops-press-conference-to-announce-he-wont-take-questions-from-the-sun/ UFC fighter Paddy Pimblett stops press conference to announce he won't be answering questions from The Sun » FirstSportz