Tyson Fury has fans guessing with a teaser for the next 'absolutely monstrous' fight announcement
WBC heavyweight champion Tyson Fury has made a big hint about his return to the boxing ring on social media. The Gypsy King announced on Twitter while working out in the gym that an upcoming date for a massive fight against a superstar is coming up pretty soon.
The return of the King! MASSIVE NEWS COMING ‼️⚔️👑 🥊 #boxing pic.twitter.com/327rEguO7E

— TYSON FURY (@Tyson_Fury) April 20, 2023
"I have some massive, massive news. An upcoming fight date, a monstrous fight. Stay tuned because the WBC heavyweight king is back in action."
Earlier this month, rumors circulated that Tyson Fury would face former UFC champion Francis Ngannou in a boxing match or special rules match later this year. However, those talks have cooled. And judging by Tyson's video, it seems the Gypsy King is already back at work preparing to defend his WBC title.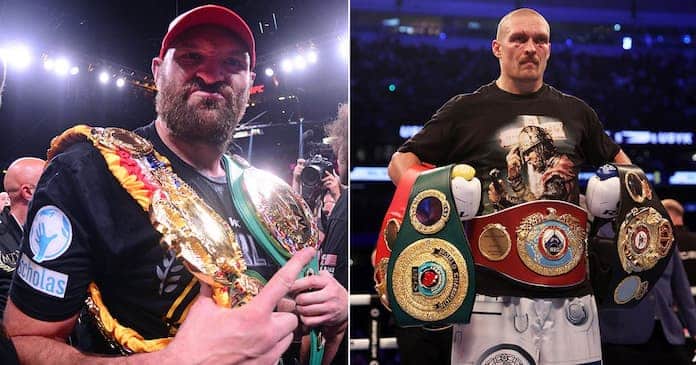 Fans will be pretty excited to hear this news from Fury after his much-anticipated super showdown against Oleksandr Usyk in March didn't materialize. Both heavyweights blamed each other for failing to pull off the fight, leaving fans disappointed.
Currently both Tyson Fury and Oleksandr Usyk are undefeated and it would likely be an amazing duel as the winner would be crowned the undisputed heavyweight champion.
Who is Tyson Fury's mysterious opponent?
There aren't many heavyweights in the world who would make it exciting in a boxing ring against Tyson Fury. Oleksandr Usyk is a heavyweight that many fans want to see against The Gypsy King. However, due to internal issues between the two parties, it appears that this match will not happen any time soon.
However, fans are unlikely to be very happy if this fight is booked as the 39-year-old interim heavyweight champion is not in his prime and the likelihood of Tyson Fury making it an easy fight is very high. Let us know in the comments who you think could be Fury's next opponent.