Twins will retire Hall of Famer Jim Kaat's number 36 shirt this season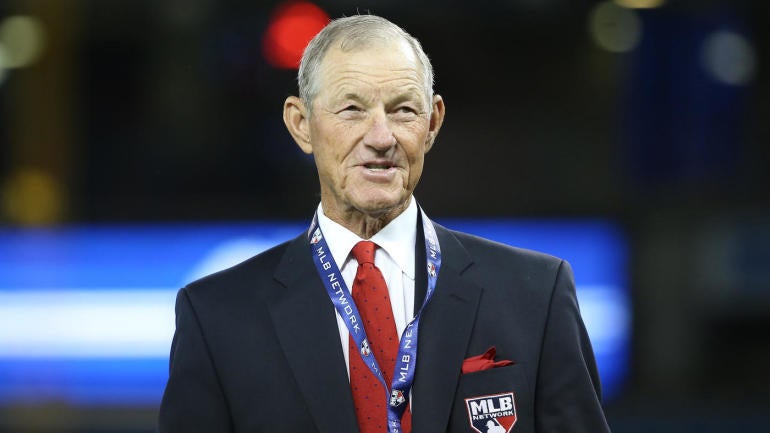 beautiful pictures
Jim Kaat has been through a period of several weeks. Last month, he learned that he did baseball Hall of Fame through Golden Days Era committee. Wednesday, Twin announced that they will be retiring his number, 36, at a ceremony in his honor on July 16 during next season.
"For more than sixty years, Jim Kaat has been a key part of the structure of the Minnesota Twins organization," Twins owner Jim Pohlad said in a statement.
"Given 'Kitty's' illustrious career on the pitch as well as his titles in the broadcast booth and his contributions to the community, the Twins family is proud to bestow on their highest honor. us with the retirement of his jersey – the number 36. We are delighted to celebrate his decades-long commitment to the Twins Territory, as well as the fact that he was so deserved and awaited. long-awaited entry into the National Baseball Hall of Fame, next season."
Kaat, 83, spent 15 seasons with the Twins during his 25-year career. He won 190 games with the club, throwing for the club a 3.34 ERA with 1,851 strikes in over 3,000 plays with the club.
Kaat is the all-time Twins (excluding Senators) lead in wins, throws and starts. He has won nine Golden Gloves and has two All-Star teams with the club. He alternated between the 1965 team that won the pennant and the championship team in 1970.
The Twins' retired number list will now be:
3: Harmon Killebrew
6: Tony Oliva
7: Joe Mauer
10: Tom Kelly
14: Kent Hrbek
28: Bert Blyleven
29: Rod Carew
34: Kirby Puckett
36: Jim Kaat
42: Jackie Robinson (he has never played for the Twins; his number is retirement for every team)
It is noteworthy here that Oliva was inducted into the Hall of Fame on the same vote as Kaat.
https://www.cbssports.com/mlb/news/twins-will-retire-hall-of-famer-jim-kaats-no-36-jersey-this-season/ Twins will retire Hall of Famer Jim Kaat's number 36 shirt this season