Transgender cyclist Emily Bridges banned from British event » FirstSportz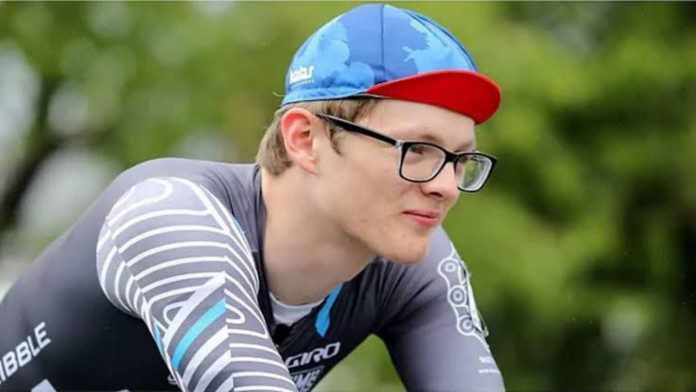 transgender cyclist Emily Bridges will not be allowed to compete in the National Omnium Championships, due to be held on Saturday, following a decision by the Union Cycliste Internationale, British Cycling said.
Bridges is not eligible to compete in her first-ever event in the women's derby, where she would compete alongside several big names including the five-time Olympic gold medalist Laura Kenny. According to British Cycling, Emily Bridges has 'transgender and non-binary participation policies' ahead of UCI ruling.
"We have now been informed by the Union Cycliste Internationale (UCI) that under their current guidelines Emily is not eligible to compete in this event." British Cycling said, according to espn.in.
'Your disappointment is acknowledged': Emily Bridges will not compete at the UK event
British Cycling said they have been in close contact with the UCI regarding Bridges' participation in the event. They have also been in close contact with their family and with their transition and participation in competitions. In 2018, Bridges set a national men's record over 25 miles. After that, she started her testosterone reduction therapy.
"Transgender and non-binary inclusion is bigger than a race and an athlete – it's a challenge for all elite sports. We believe that all participants in our sport deserve greater clarity and understanding in relation to competing in elite competition and we will continue to work with the UCI on both Emily's case and the general situation regarding this issue. " said British Cycling, acknowledging their disappointment on the matter.
Also read: 'Back on the Drugs' – Fans react as Lance Armstrong enters the NFT room
Also read: 'I'm not done yet': Jordan Chiles plans to compete in World Cups, possibly the 2024 Olympics
https://firstsportz.com/cycling-transgender-cyclist-emily-bridges-not-allowed-to-participate-in-british-event/ Transgender cyclist Emily Bridges banned from British event » FirstSportz