Tom Cruise really wants you to watch Mission: Impossible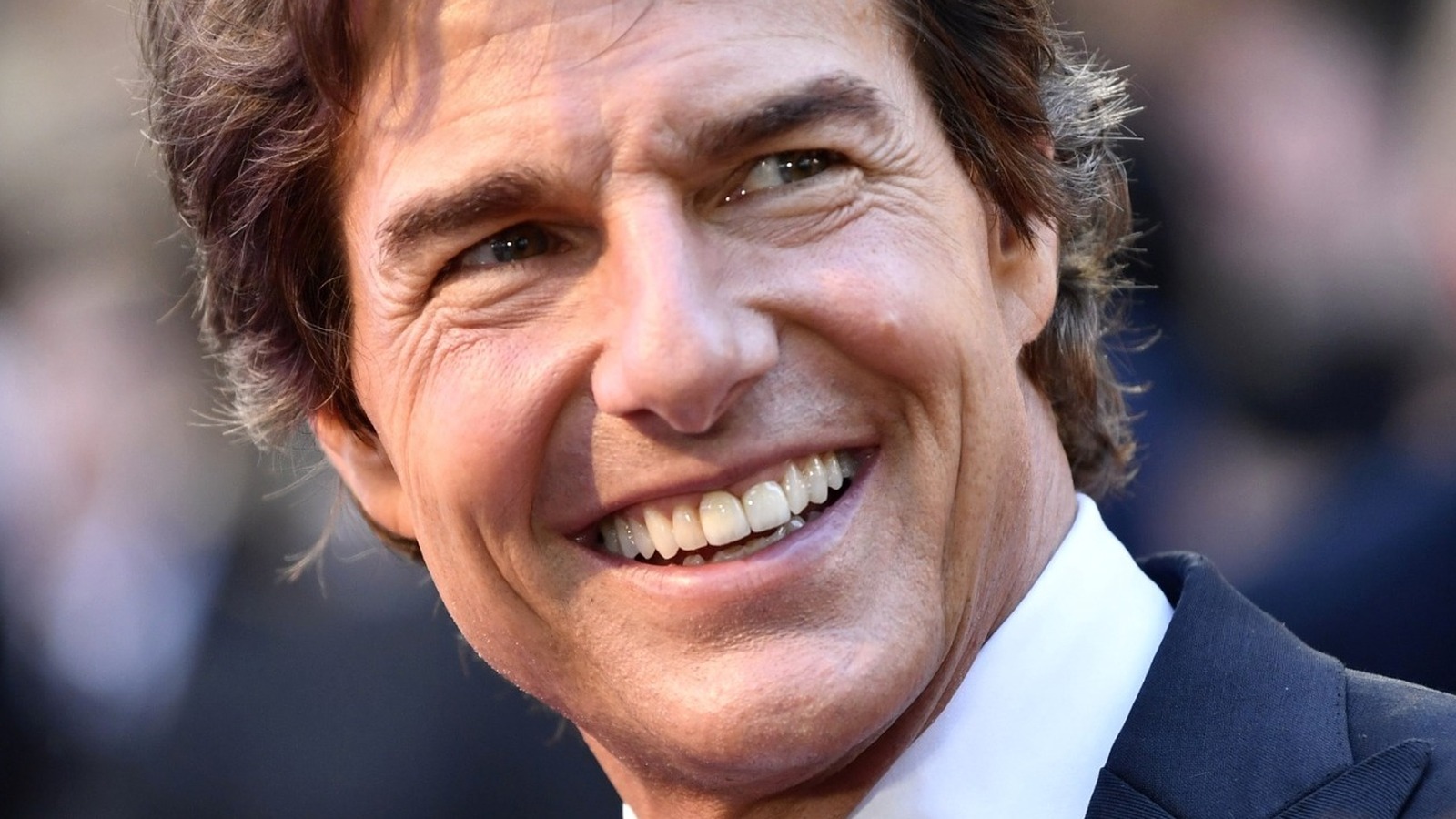 Paramount Pictures has re-released the same teaser trailer for Mission: Impossible – Dead Reckoning Part One, but with an introduction by Tom Cruise. The video reveals that the trailer was shown at CinemaCon in April, but is now being shared with the world. The teaser begins with Cruise standing in a biplane seat with a pilot looking right through him as he flies. While gliding over a ravine in South Africa, Cruise tells the crowd they're about to see the Dead Reckoning Part One teaser and a demonstration of Top Gun: Maverick.
Also starring in the CinemaCon video is Dead Reckoning Part One director and longtime Cruise collaborator Christopher McQuarrie. After McQuarrie reminds Cruise they're losing daylight and running out of gas, the actor tells everyone he'll see them at the movies. Cruise has been at the forefront of the campaign to bring moviegoers back to theaters in the wake of the COVID-19 pandemic. The actor famously refused to allow "Top Gun: Maverick" to stream (via Variety) and understands the experience of watching a movie on the big screen. If Cruise can't put butts in the seats, no one can.
https://www.looper.com/997431/tom-cruise-really-wants-you-to-watch-the-mission-impossible-dead-reckoning-part-one-teaser/ Tom Cruise really wants you to watch Mission: Impossible