Titans' Derrick Henry says 'we'll see' on his condition for division round tie against Bengals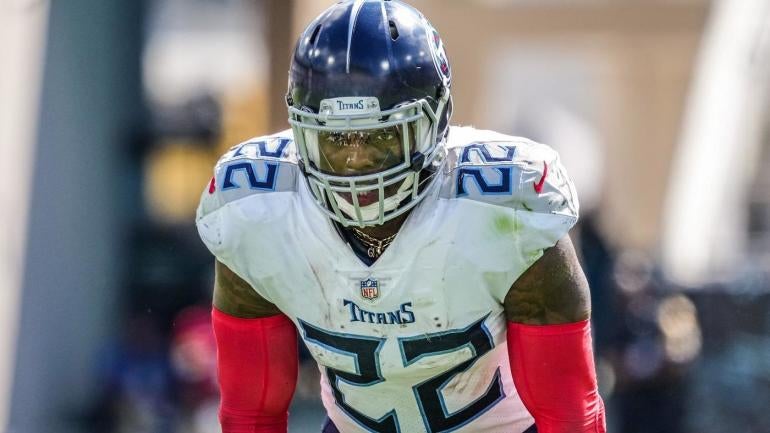 beautiful pictures
The Tennessee Titans Securing the No. 1 seed in the AFC to advance to the knockout stages, with a goodbye in the first round. That goodbye is very important to the Titans, as they are preparing to return to the running star again Derrick Henry into the starting XI after he was sidelined for two and a half months with a foot injury.
Henry has been reassigned from IR and has been training, but he has yet to be activated to the 53-man roster. Year 2020 NFL Attacking Player of the Year spoke to reporters on Wednesday, but did not confirm he would play with Cincinnati Bengals to Saturday.
"Do I want to play? We'll see how this week goes and we'll see where I stand on Saturday," Henry said, via Kayla Anderson of WKRN.
The written answer looks one way, but the way Henry says the words looks different. The two-time Pro Bowler had a smile on his face as if he was trying to keep a secret.
"It starts here on the training ground and doing everything we can to get ready for Saturday," Henry said. "That's where it starts. Just try to work hard, try to be the best you can be, be the best player I can be for this team and try to contribute the best I can. But work starts here as always."
Henry has led the league at breakneck pace for the past two seasons, and was on track to do so again in 2021 before his injury. In just eight games he's played, he's gone 937 yards and 10 touches on the ball. It remains to be seen if Henry looks like the outstanding player he was before the foot surgery, but videos from practice Titans make it look as if he's ready to go.
https://www.cbssports.com/nfl/news/titans-derrick-henry-says-well-see-about-his-status-for-divisional-round-matchup-vs-bengals/ Titans' Derrick Henry says 'we'll see' on his condition for division round tie against Bengals