'Time to make new memories' -Christian Eriksen looks ready to play again after cardiac arrest at Euro 2020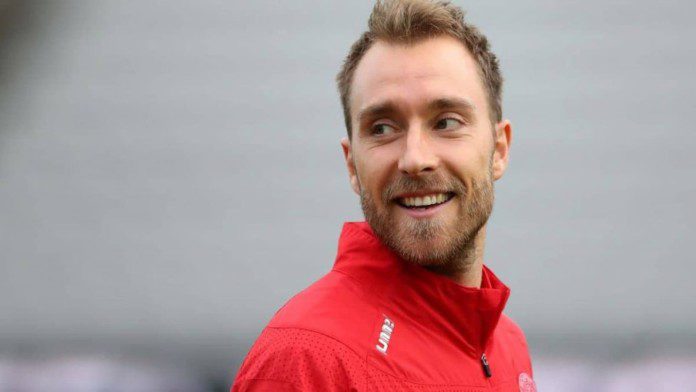 Christian Eriksen is eagerly awaiting his return to the Premier League two years after he left England for Italy. The Denmark international played for Tottenham Hotspur for seven years and was a favorite before he left the club to join one of Italy's biggest clubs, Inter Milan, in the January transfer window.
Eriksen won Serie A in his first season with Inter and was selected to play for Denmark at Euro 2020. While playing for Denmark, the 29-year-old suffered a huge blow that shocked the football world. must be amazed. Eriksen collapsed on the field and went into cardiac arrest mid-match. Paramedics rushed into the yard to help him and he was put on CPR to help him breathe.
Eriksen was ineligible for a number of months for this reason and was fitted with an implantable defibrillator and subsequently recovered well. Inter Milan For this reason, the 29-year-old is not allowed to play with ICD in Italy but Brentford has now signed a six-month contract with Eriksen.
Also read: Wayne Rooney reveals his difficulty around his strong drinking habit to…
Christian Eriksen on his return to England and the problems he has faced over the past few months:
Christian Eriksen sit down with Brentford media team to talk about his life after cardiac arrest and the 29-year-old's eagerness to return to the Premier League after almost two years. The Danish player is also very eager to return to playing football after nearly 8 months.
Christian Eriksen said, "On the way to the hospital, I told my wife that I might as well leave all of my boots here. It changed two days later. It was in this moment. I realized. what happened to me later that night and for the next few days then all the tests started and all the knowledge started coming in and all the questions were asked, 'Can I do this?' and listen to the doctors."
The 29-year-old added, "There have been a lot of tests to see how the heart reacts when training returns and fortunately nothing happened and everything is fine. Then every month you have to finish the game to play. But one thing is heard from doctors that even with ICD there is no limit, it just depends on your diagnosis and how you feel. "
The Denmark international said, "I have to be patient but I trust my coach and trust my doctor and follow the plan they come up with and that makes me comfortable and relaxed about it as well. back to normal. But normal for me had to change".
Eriksen added, "It was the longest time I hadn't played so far. I'm lucky I haven't had any injuries. Without football for 6 or 7 months is a very long time. You have to heal and not do anything and then I started the detox program."
"Then I touched the ball and I was on the football field, smelling the grass, the football boots, and then it all started again. The excitement of being in the stadium and being with the team. Condition wise and power wise, I am in a very good place. It's just the touch that needs to come back and get up to speed. We'll see how my body reacts but I feel very good," said Christian Eriksen to end the interview as marking his return to the sport. Premier League.
Also read: Manchester United boss Ralf Rangnick furious with VAR after shocking 1 (7) – (8) 1…
https://firstsportz.com/football-christian-eriksen-looks-all-set-to-play-football-again-after-euro-2020-scare/ 'Time to make new memories' -Christian Eriksen looks ready to play again after cardiac arrest at Euro 2020