This is how Courtney Love could have played Harley Quinn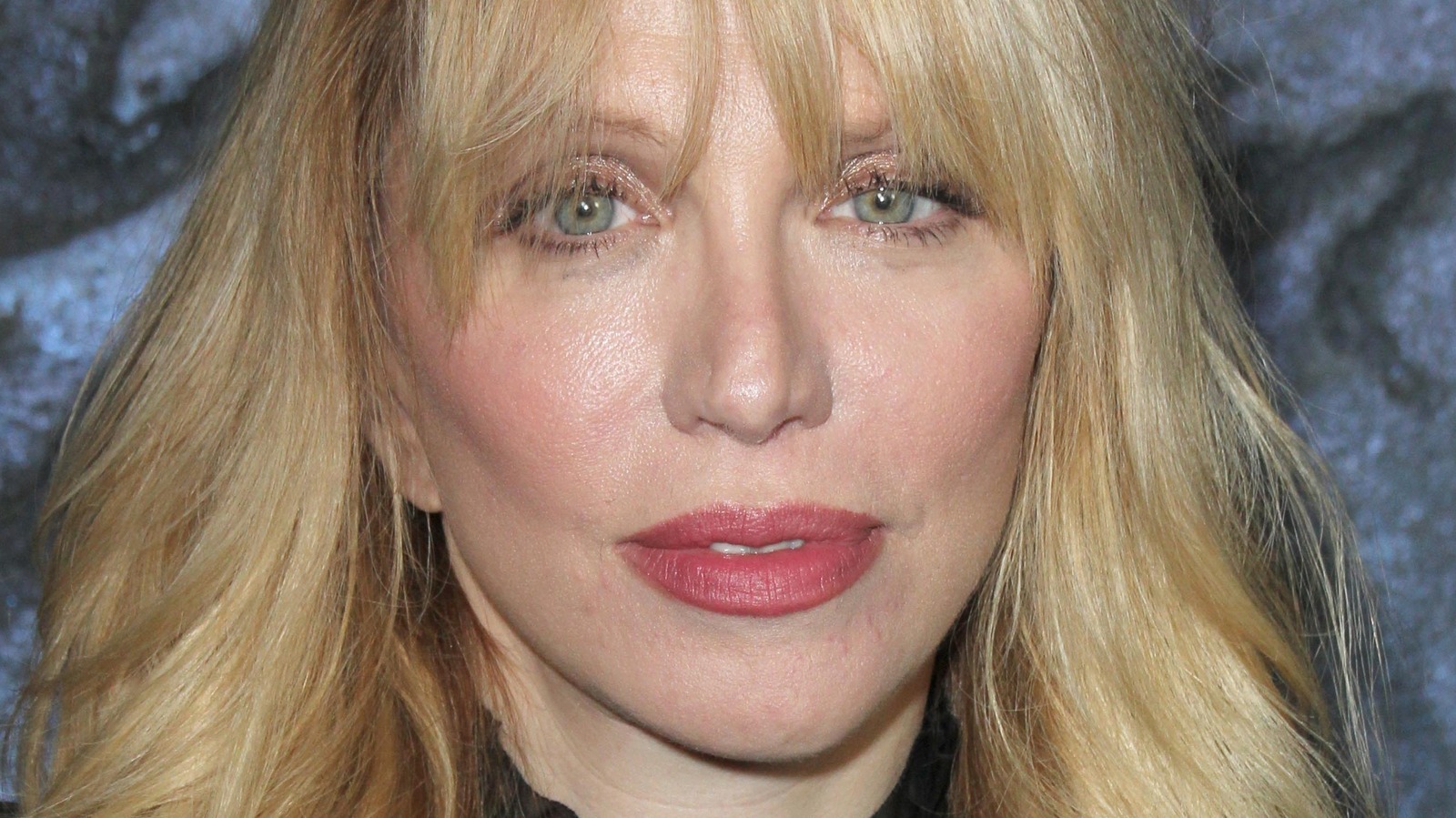 All good things must end, and what began with Tim Burton's 1989 Batman ended with Joel Schumacher's Batman & Robin. But according to the plan, revealed in an interview with screenwriter Mark Protosevich in The Hollywood Reporter, Warner Bros. already had the next chapter in the pipeline. Harley Quinn was slated to have a live-action appearance in this new film, Batman Unchained, and American singer Courtney Love was reportedly interested in taking on the role.
With a draft of "Batman Unchained" already written by Protosevich and George Clooney set to return, it's now known that the film would be about the dark vigilante confronting the "demons of his past" (via Hollywood Reporter). "It would be very dark," said Schumacher about the planned tonal shift. Even more interesting than the film's change of style was that Courtney Love, who had heard about the upcoming role, talked about playing Harley Quinn with Protosevich over lunch. "I think she had heard about the possibility of Harley Quinn being in the new Batman and thought she would be good for it," he said (via Hollywood Reporter). It was around this time that the famous grunge frontwoman (and widow of the late Kurt Cobain) was starting her acting career, and this was certainly an interesting blockbuster.
However, as fans all know, it wasn't to be and we all wondered what could have been if Love had stepped into Quinn's clown shoes. Although it was the end of the road for '80s/90s Batman, Love's acting career continued with quality performances in films such as The People Vs. Larry Flynt and starring alongside Jim Carrey in Man on the Moon. "
https://www.looper.com/1047812/heres-how-courtney-love-could-have-played-harley-quinn/ This is how Courtney Love could have played Harley Quinn