Thierry Henry on Arsenal's Premier League race against Manchester City: 'You don't win the title with emotions'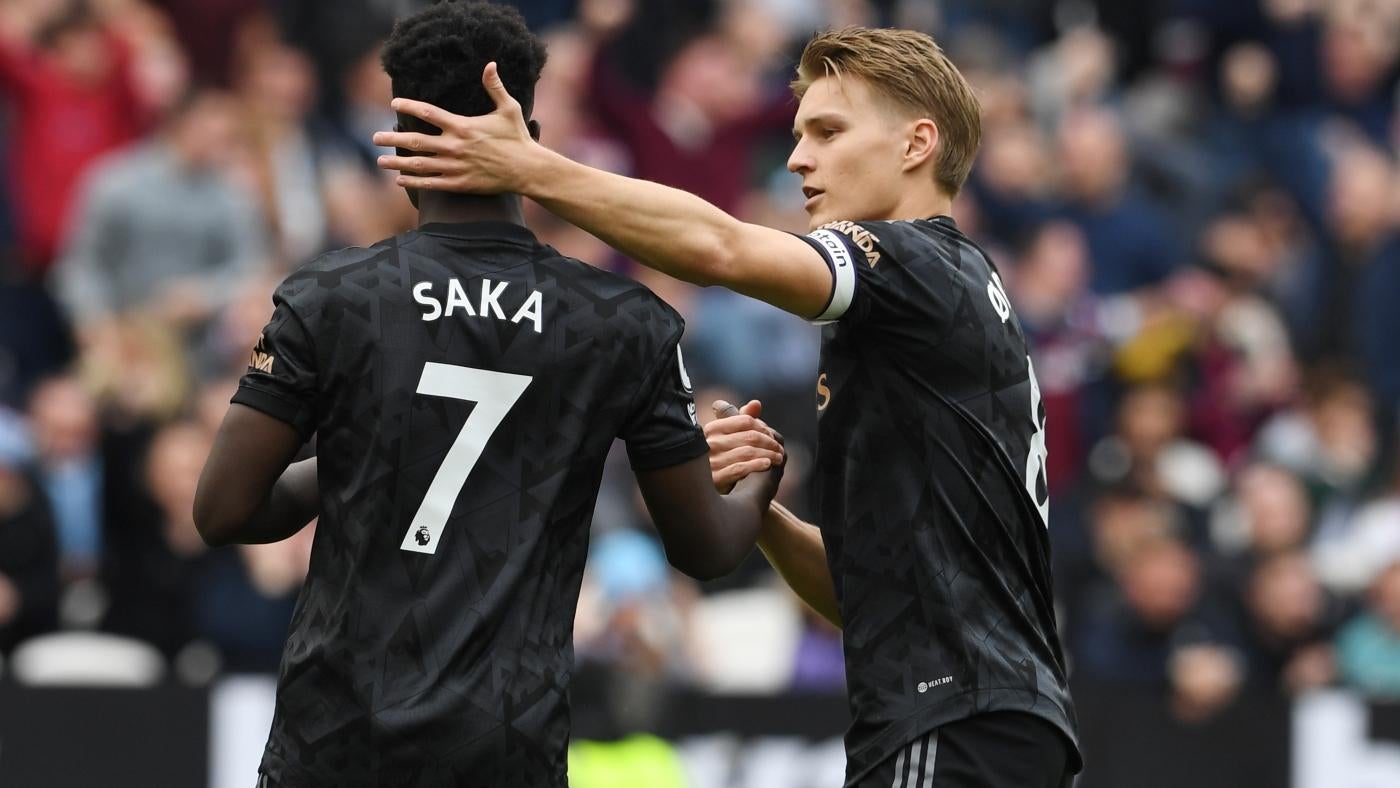 With Manchester City in the next round of the Champions League, all eyes are on the quest for the treble. City are chasing Arsenal for the Premier League title and are still in the FA Cup. But ahead of a critical April 26 league clash between City and Arsenal, Arsenal legend Thierry Henry believes Arsenal will lose the title, although he admits something needs to change – controlling their emotions.
The Gunners are still four points clear of City and have also played a game more than their title-chasing rivals, but a win over City could be enough to keep them going even after recent setbacks like the 2-2 draw with West Ham United. Missing a penalty, conceding another and making defensive mistakes, it was a game Arsenal's youth showed in, but it's something they can also recover from, as Henry notes.
"I've been talking about emotions since the start of the season. You don't win the title with emotions, sorry," Henry said on Paramount+ during the UEFA Champions League post-match show. "You win a trophy, you win the Champions League, you win a World Cup, maybe because it's a game and a game and you build it with your fans, but 38 games, you can't be too emotional about it. You saw recently that we were too emotional. There's one thing about passion and emotions. You can feel the emotions coming, but don't get emotional."
It's mostly been happening defensively lately. When the team loses their cool, mistakes usually follow, but this is where Mikel Arteta can help the team keep their heads. Dealing with emotions when players want to win together but not letting them boil over is something Arteta has done well this season and it helps that he's also been in those situations as a player himself.
But when you face Manchester City and Pep Guardiola things take on another level. City already dominated the first game between the two teams who won 3-1 and Arteta needs to make sure that doesn't show up when they meet again.
"Yeah, a little, I want to be honest. But you still have hope, you're still up front. City still have to win these games and beat us," says Henry when asked if Arsenal have played these last few games mentally harmed. "It's still there in front of you, but for me you have to get rid of the emotional part of the game."
Arsenal leading the league is the most important thing here. Regardless of how things feel, this side of the Gunners controls their own destiny and there is no better time than now to march into the Ethiad and defeat City. But to do that, they have to keep their composure. They've done it in nearly 31 games this season, now it's time to finish the job in the remaining seven.