"They challenged each other," Emerson Fittipaldi praised Charles Leclerc and Max Verstappen for competing in Saudi Arabia until the last round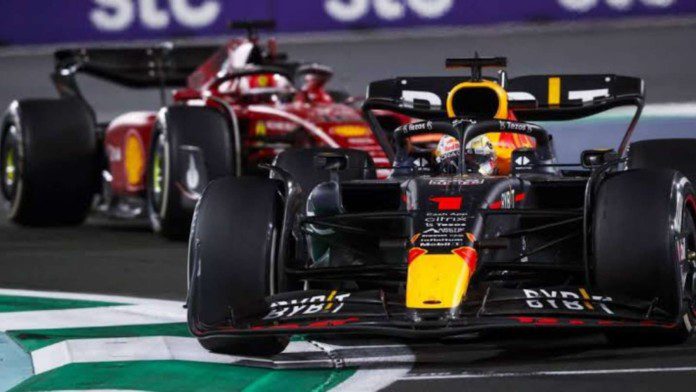 Charles Leclerc and Max Verstappen decided to put on a show and make all the headlines despite such a scary situation in Saudi Arabia. FIA was in a precarious position after the explosions Jeddah. But the organization decided to go ahead with the race and what a race it was for the fans. Max Verstappen and Charles Leclerc were at their best as both had different intentions in mind.
Max Verstappen was looking for revenge after what had happened in Bahrain and Charles Leclerc wanted to maintain the perfect start to the season. Starting with crashes, retirements and some breathtaking overtaking manoeuvres, this race really had it all. The icing on the cake was the epic battle between Charles Leclerc and Max Verstappen in the final moments of the race.
However, this could only be possible after the massive revision of the regulations, the routes and above all the cars. The new aerodynamic packages on top of the DRS have helped the cars follow each other throughout the track and also given them the advantage for more overtaking manoeuvres. This helped in this epic battle between Charles Leclerc and Max Verstappen for the win. It was an absolute feast for the eyes.
Also read: "I don't think we have an advantage," Charles Leclerc gives a pragmatic response to Ferrari's progress in 2022
Charles Leclerc and Max Verstappen decided to put on a show in Saudi Arabia, even courtesy of the massive overhaul of regulations and DRS
Emerson Fittipaldi has praised and also highly praised the introduction of the new rules and regulations Max Verstappen and Charles Leclerc for the competitive spirit they displayed even after their tires ran out of grip.
He said, "In my opinion it was a great improvement that made for a more competitive race where the riders rode closer together."
"In the last laps of the race the tires are already worn out and they are still challenging. I like it. That's a big improvement." the Brazilian continues.
"The two competitors drove very closely together, especially in the final laps of the race. This was also the case in the high-speed corners, where that was not possible in recent years." As quoted from gpblog.
We've seen this new era of F1, which is more exciting and has more overtaking opportunities. This is a boon for a sport that was in decline. Let's hope that we can keep up in the coming races as well.
Also read: "I'll make sure I sign a cap for you," Charles Leclerc and Lando Norris chatted in hilarious banter at the Australian GP
https://firstsportz.com/formula-1-they-kept-challenging-each-other-emerson-fittipaldi-praises-charles-leclerc-and-max-verstappen-for-competing-until-the-last-lap-in-saudi-arabia/ "They challenged each other," Emerson Fittipaldi praised Charles Leclerc and Max Verstappen for competing in Saudi Arabia until the last round