Sports
The Reality Behind Ash Barty's Early Retirement FirstSportz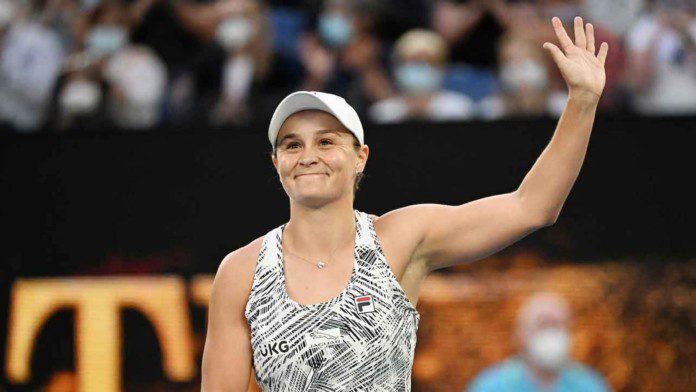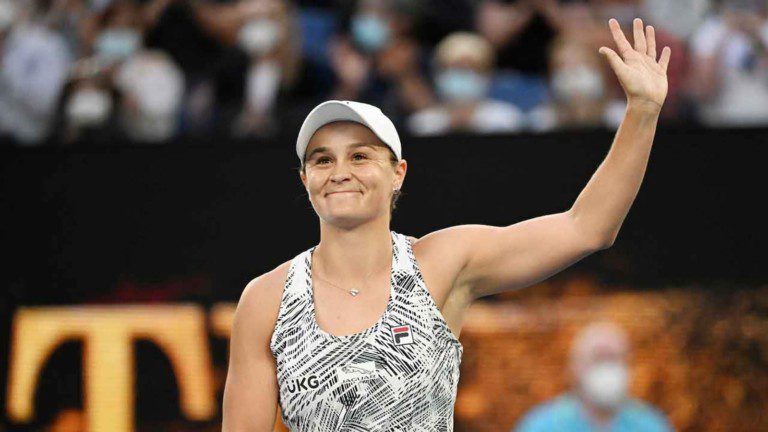 Just a few months after winning her third Grand Slam Australian Open 2022, Ash Barty announced a shock retirement from professional tennis at the age of 25. Needless to say, the tennis world was stunned when Barty was at the peak of her game and still in the prime of her career.
Barty was recognized after she posted an emotional video on her social media announcing her early retirement. Current players and former tennis greats hailed Barty for her incredible success and wished her all the best for the future. While others expressed their disbelief at the sudden announcement. Amid all the chaos and confusion, one question stood out as to what was the reason for Barty's sudden resignation.
What is the reason behind Ash Barty's early retirement?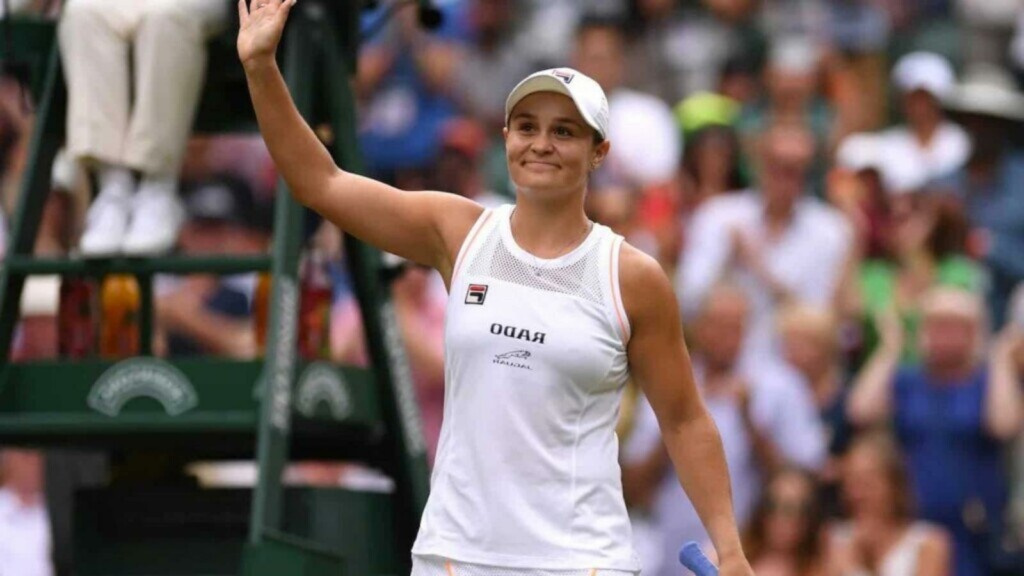 Barty sat down with her longtime friend and former doubles partner, Casey Dellacqua to announce the decision and to discuss the reasons for it. Barty said this isn't the first time thoughts of retirement have crossed her mind. Barty won her 2nd Grand Slam title at Wimbledon In 2021, the Australian said it was a turning point in her career not just as an athlete but as a person.
"It's something I've thought about for a long time. And I've had a lot of incredible moments in my career that were defining moments. Wimbledon last year changed a lot for me as a person and for me as an athlete when you work so hard towards one goal throughout your life. But winning Wimbledon, that was my dream, the only true dream I wanted in tennis, that really changed my perspective," She said.
Such thoughts may not have surprised some tennis faithful, as Barty has taken lengthy breaks from tennis on a number of occasions. Barty took a two-year hiatus from tennis in 2015 to take a detour and play cricket. Since then she has made a stunning comeback on tour and established herself as one of the best tennis players. But in her own words, it seemed clear that the world No. 1 wanted to be in a relatively reassuring headspace away from her busy and rigorous tennis life.
"I don't even know if I would be sitting here and talking to you if I were playing tennis [and I] didn't step away. I needed time to step back, to have a normal life, because this tennis life is certainly not normal. I think I needed time to grow and mature as a person." she said in a previous interview.
"I gave absolutely everything I can": Ash Barty
Barty also took a break in 2020, citing travel restrictions, and it paid off for her as she won two Grand Slams in consecutive years. The Australian Open triumph earlier this year was the icing on the cake as Barty ended Australia's 44-year wait for a home champion. But that also proved to be a turning point for Barty, and the elusive home Grand Slam title was the one that ended it for the three-time Major winner.
"And then came the challenge of the Australian Open. And I think that just feels like the perfect way for me, my perfect way, to celebrate what an amazing journey my tennis career has been. As a person, I want that. I want to chase some other dreams that I've always wanted to do. Always had this really healthy balance."
Barty also hinted that spending more time with her family may also have prompted her to make that decision. The Australian took a break during the pandemic and said she wants to spend more time with her family. She also mentioned it this time, saying that staying away from home is not exactly her priority at the moment and with the strict planning of tennis, being away from her family has been hard for her.
"I'm okay with that because I know Ash Barty has so many dreams for me that she wants to chase that don't necessarily involve traveling the world, being away from my family, being away from my home, what where is that I always wanted to be" She said.
Also Read: 'You Know I'm in Tears, Right?' Simona Halep, Karolina Pliskova, Petra Kvitova and Others React to Ash Barty's Shocking Retirement Announcement
https://firstsportz.com/tennis-busted-the-reality-behind-ash-bartys-early-retirement/ The Reality Behind Ash Barty's Early Retirement FirstSportz