"The market is difficult to be complex."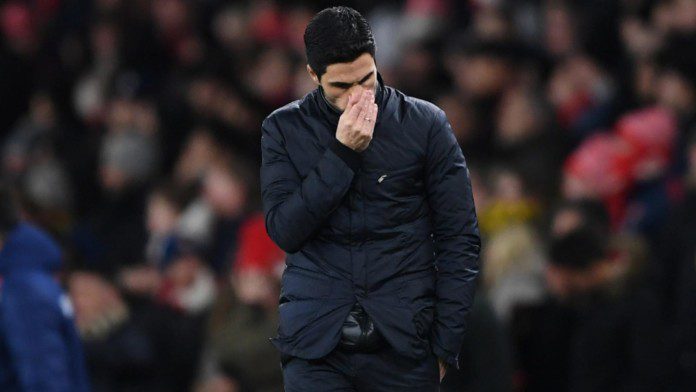 Mikel Arteta's Arsenal were held to a 0-0 draw draw a picture against Burnley, dampening the club's hopes of a Premier League top-four finish. Arsenal dominated the game but Burnley, who had been out of action since 8 January, was able to hold Arsenal back.
Talking to the press after the game, the Arsenal coach said his team started slowly and did not keep the rhythm in the first half.
"We started slow, we looked tired and didn't have enough rhythm and intention to attack the way we wanted. We started playing better, more rhythmically and more threateningly and coming out in the second half was completely different," Arteta said after the game.
"We tried in every way but lacked quality in the last third. In the end when we had a really low block you needed spark and creativity to win football matches and today we didn't do that.
"We need to start scoring and get the players back, the past four weeks it's been difficult to get training sessions and teams together because of the amount of COVID-19 and injuries."
Also read: ".. it became a laughing stock.." – Paul Merson on Everton's Rafa Benitez appointment
Arsenal has difficulty in the transfer market
The transfer window is towards the end, but Arsenal still haven't done the login in windows. Coach Mikel Arteta, when asked about this, said the north London club are facing a lot of difficulties in the transfer window.
"That's what we planned, but the market is tough, complicated," Mikel Arteta told Arsenal Media after the Burnley clash. "We know it but it takes a lot of work and we have to make the right decisions with the players that we believe will really help us and try to bring in people who can take them. I reached new heights.
"Well, we're definitely trying, but I don't know if we can do it. To see, it was not only our intention but a lot of the facts needed to happen."
The Gunners have let four players go this month, with Sead Kolasinac, Pablo Mari, Ainsley Maitland-Niles and Folarin Balogun all securing moves to clubs across Europe without signings.
Also read: "..It's never been a penalty in a million years…" – Sky Sports Pundit on Liverpool's penalty against Crystal Palace
https://firstsportz.com/football-the-market-is-difficult-its-complicated-mikel-arteta-on-arsenals-transfer-situation-in-the-window/ "The market is difficult to be complex."