The Land Before Time has an animated history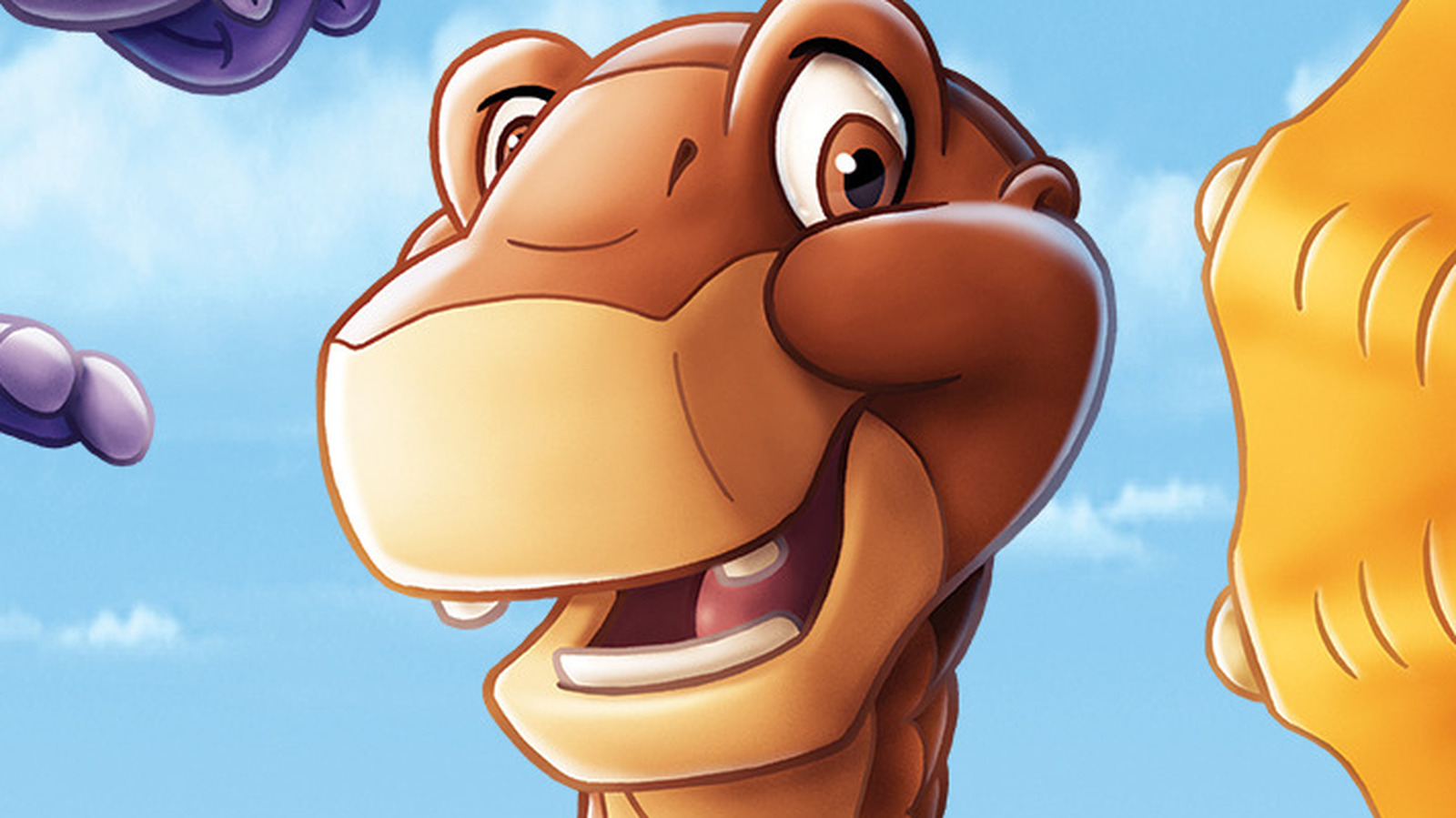 After The Land Before Time, Don Bluth parted ways with Steven Spielberg for a new partnership with Goldcrest International. Spielberg didn't lose interest in animation, however: he further encouraged the medium's resurgence in the '90s by producing the classic series Tiny Toon Adventures and Animaniacs. Some of the infrastructure from the Bluth-Spielberg collaboration evolved into a new studio, Amblimation, although it only produced three films. One of them was "We're Back!: A Dinosaur's Story". SyFy Wire described it as an alternative for kids too young for the intensity of Spielberg's Jurassic Park, with the tagline "A dinosaur adventure for the whole family!".
To oversee the project, Spielberg recalled The Land Before Time animation director Ralph Zondag. For the most part, Zondag delivered the brief: "We're Back!" features a cast of literally detoxified dinosaurs thanks to Captain Neweyes' "Brain Grain Cereal." This allows the inventor (voiced by legendary news anchor Walter Cronkite) to bring them into the present and fulfill the children's desire to meet real dinosaurs.
But Zondag had obviously picked up something of Bluth's dark vein. The dinosaurs meet some kids who ran away from home to join the circus, where they meet Neweyes' estranged brother, Professor Screweyes (Kenneth Mars). The professor's eccentric circus is every bit as frightening as anything else in Jurassic Park, and he gets a send-off – it's too surreal to properly call a "death scene" – that's as haunting as any movie character has ever been .
https://www.looper.com/1055366/the-land-before-time-has-an-animated-history/ The Land Before Time has an animated history