"The dumbest thing I've ever done"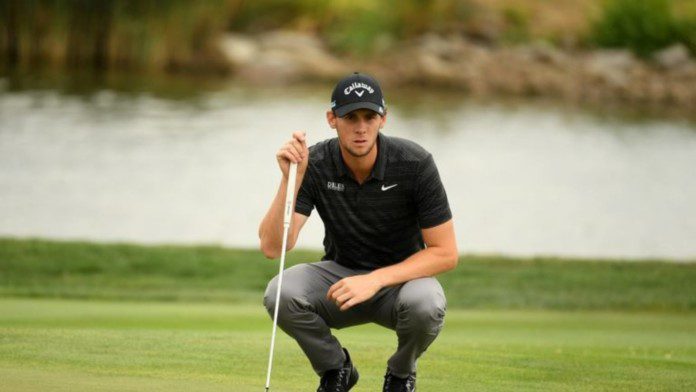 Belgian golfer Thomas Pieter had decided to skip the 2017 Players Championship with thoughts of going home. However, he had no idea what he was missing out on at TPC Sawgrass in Ponte Vedra Beach, Florida.
During a recent media interview, Pieters recalled that decision, calling it one of the "stupidest". Remarkably, he had dreamed of it since he was a kid in Belgium and he refrained from skiing in the Alps with his buddies.
"Now that I think about it, it's probably the dumbest thing I've ever done," he said. "I mean look around, this tournament looks amazing. And I said no."
"I hated my life then" Pieters, who will make his player debut this week, says. "This is sometimes a lonely place for Europeans. Everyone has their cliques and travels with their families, which I understand. I totally understand But I didn't know anyone out here. After the laps I had nothing to look forward to."
"Just spending so many nights alone in a hotel room"
Speaking of today, Thomas is years older and more comfortable with his choices now. He is the rare 30-year-old European Ryder Cup star and a consistent top 50 player in the world rankings.
"I've spent so many nights alone in a hotel room, so many dinners alone. It was different in Europe because I had the Belgians to hang out with. Yes, I was lonely and walking back and forth so much and I just had enough."
"my compatriot [Nicolas] Colsaerts said the same thing: when you reach the Ryder Cup, you don't get the feelings you have there at any other tournament' says Peters. "Not even a major if you're in competition. So, so different. You chase it, and then each week is kind of a disappointment because of the lack of enthusiasm. you don't have that feeling You start to lose focus and your weekly goals are like, ehhh."
Also Read | "I didn't come here alone" – Tiger Woods delivers emotional speech at induction into World Golf Hall of Fame
https://firstsportz.com/golf-dumbest-thing-ive-ever-done-thomas-pieters-on-skipping-2017-players-championship/ "The dumbest thing I've ever done"