"The chef on the menu is a high-society version of John Kramer from Saw"
The big picture
Both chef Julian and John Kramer have a twisted view of arts and entertainment, enjoying staging dramatic presentations and monologues and creating interactive games for their victims.
Neither Chef Julian nor John Kramer see their actions as wrong, rationalizing their sadistic behavior as justified and necessary to their own twisted ends.
Despite their cruelty, both Chef Julian and John Kramer experience moments of vulnerability that make them unnervingly human, intriguing to others, and blurring the line between perpetrator and victim.
The menu And Seen are two films that you probably wouldn't expect to hear in the same sentence as they couldn't be more different. While The menu leans more towards the psychological thriller side of the horror genre Seen Franchise is a straight up torture porn horror film designed to make you queasy. The menu is smooth and polished while Seen is dingy and grainy. They exist on two completely different planes, yet they have one unique thing in common that's hard to miss once you see them: their main characters. On the surface, Chef Julian (Ralph Fiennes) and John Kramer (Tobin Bell) sounds absurd, but when you delve into their characters, there are some striking similarities.
They both have a twisted view of arts and entertainment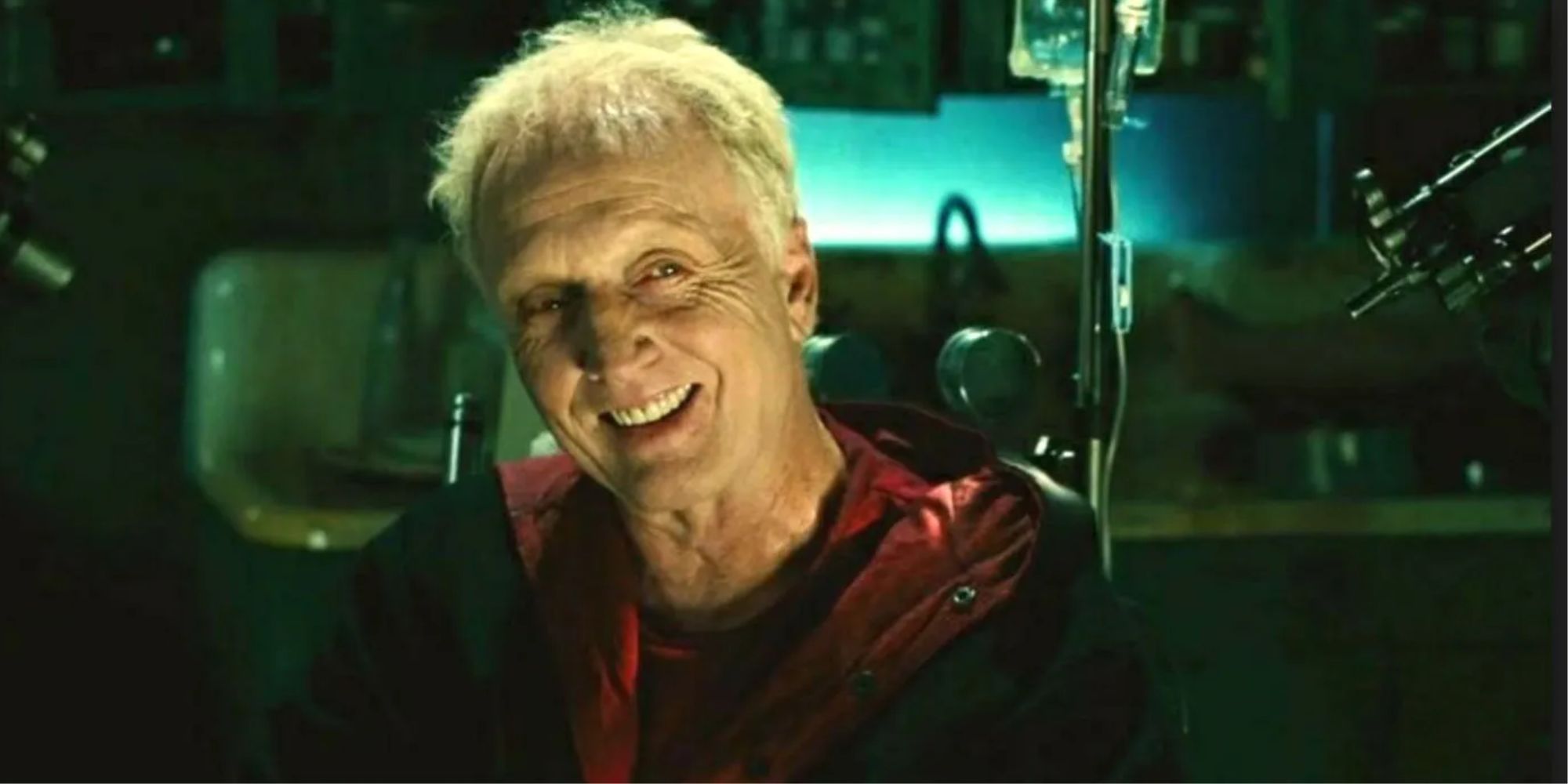 The whole trick of John Kramer (or maybe we should call him Jigsaw in this case) is that he wants to play a game with his victims. He wants a show that justifies his hero complex. Whether it's dipping their hand in acid to pull out a key or jumping into a pit full of used needles to look for an antidote, he's a twisted man who loves watching himself the chaos unfolds. Chef Julian might not be quite as intense or scary – at least not at first glance – but he loves a dramatic presentation and monologue, and of course a good game.
Kramer uses tapes and a creepy doll to deliver his monologue and explain his twisted thoughts, and while they're undeniably wrong and sadistic, he exudes an uneasy charisma and confidence. It's similar with the way the chef puts on a kind of performance before serving each dish. He explains in detail the story behind the creation of each dish and sometimes adds props (e.g. the scissors). But he is not content with holding a dramatic monologue with each new course, but also involves his guests and employees. The Mess is the first time we see how insane Chef Julian has become at his craft, and the first time you can really see the similarities between him and Kramer. We watch as the chef humiliates his sous chef Jeremy, telling him and the entire restaurant that he will never be as good as he is. Jeremy then pulls out a gun and shoots himself as Chef Julian ordered.
RELATED: Are 'The Menu' and 'Ratatouille' Actually the Same Story?
However, this is not the end. One of the guests tries to leave but is cornered and gets his finger chopped off. Then comes yet another interactive dish reminiscent of an earlier story by Chef Julian, in which he says he stabbed his father with scissors when he was a child to defend his mother. This course, called 'Man's Folly', is introduced by another sous chef named Katherine, who reveals that she rejected chef Julian's advances and was therefore ignored by him for eight months. Then she stabs him in the leg and the course is only served to the female guests. And then there's the spontaneous addition, "Tyler's Bullshit," in which Tyler is asked to cook for the chef and is promptly humiliated in the process and after serving. It later turns out that he killed himself. Less traumatic, but still slightly humiliating, he also lets the men play hide-and-seek for his own amusement. And even when he reveals his final plan, it's in a tender monologue as his team of kitchen mates prepare for the course. Chef Julian values ​​the art behind his craft above all else and feels that his talent and hierarchy above everyone else puts him well above the impact. That brings me to my next point.
Neither Kramer nor Chefkoch think what they are doing is wrong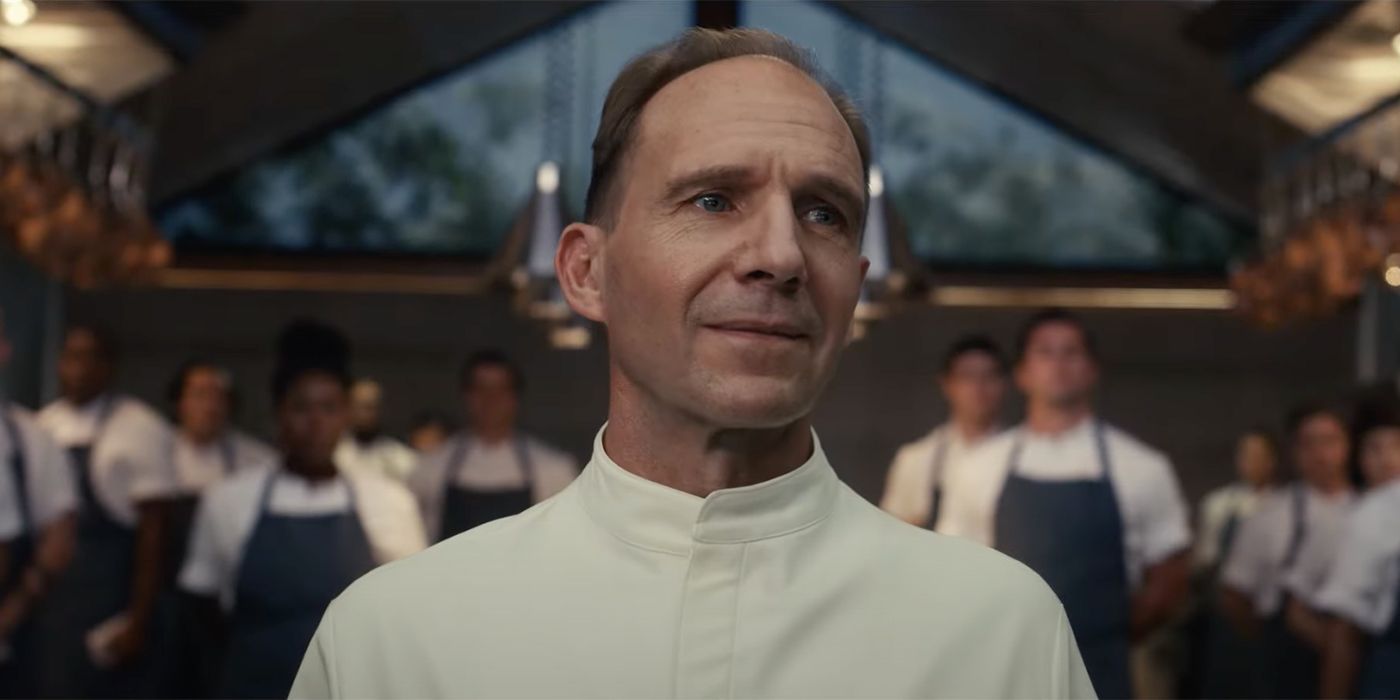 The chef is mysterious, cold, and a master of his craft, but he also has a twisted evangelical nature about him that slowly reveals itself as the film progresses. You won't be led to believe at first that he's a bad man – a bit odd? Sure, but not a bad person. And when his final plan is revealed, it comes after many brilliant monologues about food as an art and how his food tells a story. Therefore, his final course seems justified and reasonable to him – he has planned everything carefully and for him it is a natural conclusion. It's all so reminiscent of the mindset of John Kramer. He traps people who have made bad decisions – no matter how big or small – in sadistic and almost impossible to beat. And while it certainly brings him sick pleasure, he justifies his actions by helping those he targets while denouncing their wrongdoing and punishing them for it.
Chef Julian does the same with the tortillas he sends to the tables, with each tortilla individually tailored for the guests receiving them. They detail everything from one man's affair to a list of all the restaurants that have been closed because of the food critic. It might not seem like much at first, but watching the entire movie after Chef's plan is revealed and the credits roll, it's a first taste of just how despicable his mindset is. He brought these people here with the intention of claiming their lives, and the tortillas are his twisted way of justifying his actions. It's also evident in how he tells the actor (played by) it John Leguizamo) that he was only invited because Chef hated his film. Chefkoch found the film a personal attack as he wasted his day off watching it and therefore believes Leguizamo's character must die as a result.
It's all those little moments between the blatant atrocities the chef inflicts on his team of fellow cooks that show how high his superiority complex has risen. And like Kramer, he doesn't see anything wrong with what he's doing, he genuinely believes everyone there deserves to be harmed in some way, if only to learn a lesson. These are two men who are completely disengaged from reality and see themselves as above everyone else and what they are doing is divine and helpful to society. But perhaps the most unsettling thing about them is how human they can be at times. They're not always cold and ruthless, and when they see through that ingrained vulnerability for even a moment, you can't help but be drawn back in, and that's the scariest resemblance of all.