The Big Bang Theory's Melissa Rauch had an awkward moment with Leonard Nimoy on set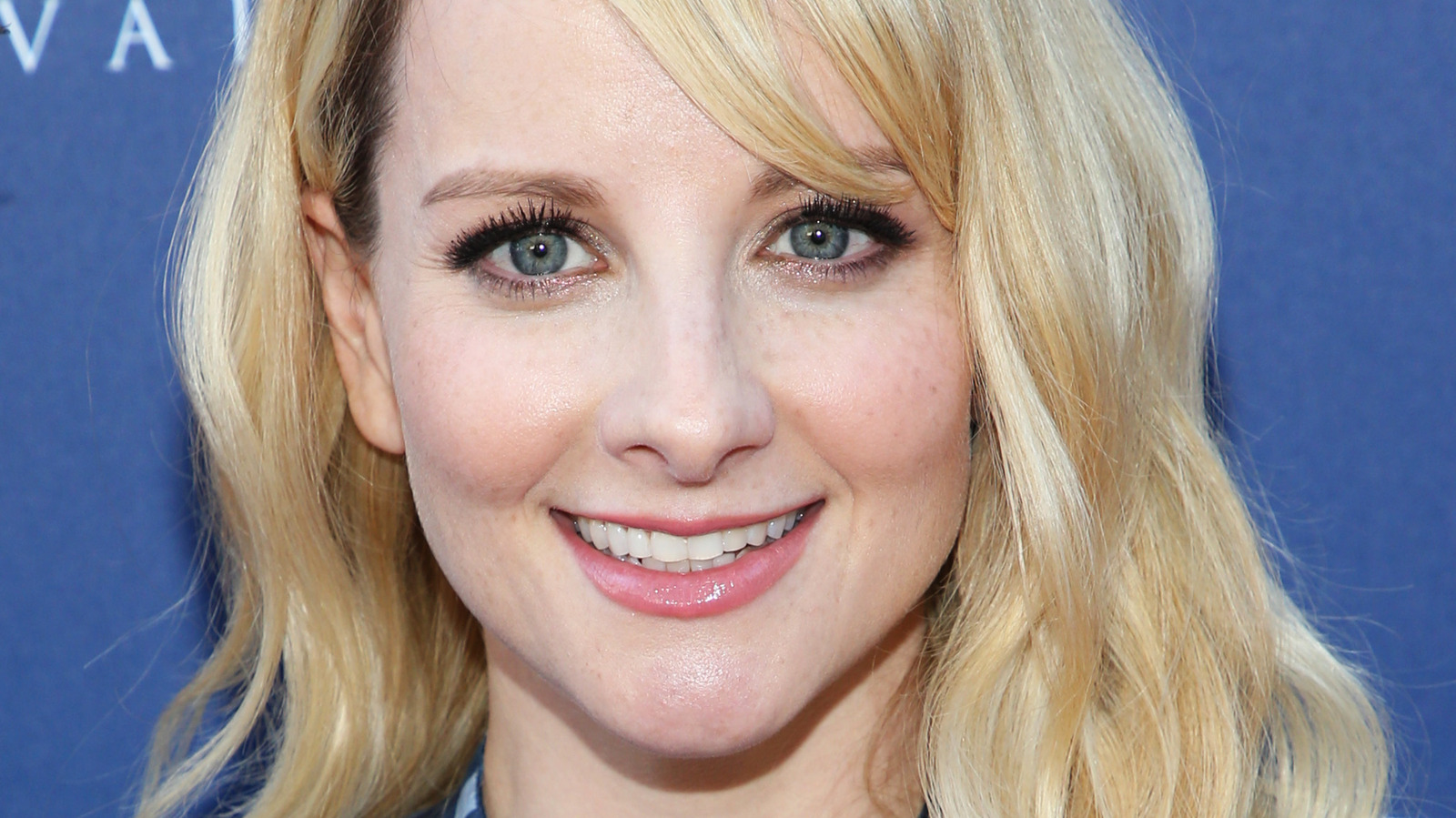 One fandom to which the main crew of The Big Bang Theory subscribed was that of Star Trek, the seminal sci-fi franchise that continues to this day. The original series focused on William Shatner and Leonard Nimoy, who played Captain James T. Kirk and Spock, respectively. Both men made cameo appearances on TBBT, and it seems Nimoy's time on the show's set is particularly notable for the interactions he had with Melissa Rauch.
Rauch, who portrayed Howard Wolowitz's (Simon Helberg) love interest and eventual wife Bernadette, first joined the series as a guest in Season 3 before rising to the main roster in Season 4 alongside Mayim Bialik, who played Amy Farrah Fowler. As Rauch settled into regular series life, she had an awkward encounter with Nimoy, who was on set to voice a Spock action figure in Season 5, Episode 20, "The Transporter Malfunction." While Nimoy only guest-starred on the show once and was never seen physically, his presence was felt throughout the series, particularly during the iconic episode where he signed a napkin for Sheldon.
"When Mayim and I first became regulars, we didn't have bathrooms in our dressing rooms, so all the guest stars shared one," Rauch revealed in Jessica Radloff's "The Big Bang Theory: The Definitive, Inside Story of the Epic Hit." Series." "Eventually they built us our own, but in the meantime, Leonard Nimoy was one of those guest stars who shared with us. I remember knocking on the door and hearing, 'One moment, please! that's Leonard Nimoy!" Rauch, realizing she didn't want to share an awkward moment with Nimoy as soon as he came out of the bathroom, opted to run away instead, saying, "Playing cool with these people wasn't my forte."
https://www.looper.com/1051620/the-big-bang-theorys-melissa-rauch-had-an-awkward-moment-with-leonard-nimoy-on-set/ The Big Bang Theory's Melissa Rauch had an awkward moment with Leonard Nimoy on set