"That pushed me to kill everyone who was ranked above me, every team that didn't pick me" – Draymond Green reveals how he feels about being the Pick in the second round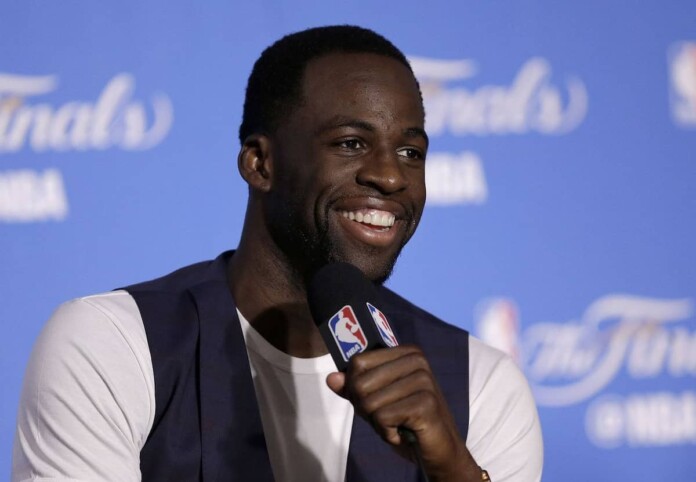 Picking an NBA Draft is a big moment for every player who dreams of playing in the NBA, and it's something for Draymond Green, but his draft left him with a scar that he still remains. still carried to this day.
Golden State Warriors Star defender Draymond Green is a man of few words on the field. His presence in defence is as important as Stephen Curry's in attack. He is averaging 8.0 goals and 7.4 assists per game this season.
As a defender, he has less chances to score as he is busy with assists, checking, creating space for his men to score, etc but despite that, he is scoring average 7.4 points per game.
Also read: Internet goes Kooky after Stephen Curry and Ayesha Curry are accused of…
Draymond Green Expresses His Feelings After His Second Round Draft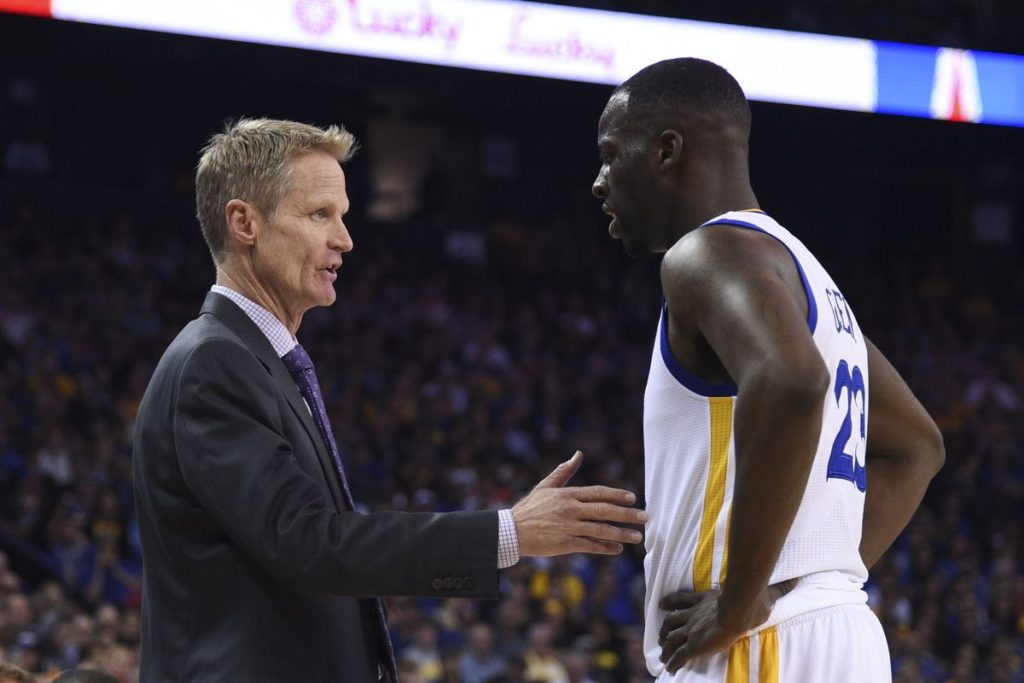 Many dreams are shattered when players don't get what they want in their draft season, and Draymond Green too miss it. In his draft in 2012, Green was not selected in the first round.
The first round featured players like Anthony Davis (#1st), Bradley Beal (# 3rd), Damian Lillard (# 6order), and other players. Only some of them have made a name for themselves in the NBA and others have faded. Green is #35order picked in the second round and that hit his sweet spot.
During the broadcast of "The Draymond Green Show," Green shared about it with guest Matt Barnes, who was also selected in the second round.
Green recounts his story by saying, "You have had an incredible career, and what we have in common is that we were both selected to the second round. You're the 46th pick. And I think, I know for myself that making it to the second round has been profitable for me, especially given that I knocked out the College Player of the Year before Anthony Davis, past Damion. Lillard, these guys in general, and I made it to Round Two. That's how I feel… that motivates me to kill everyone who is ranked above me, every team that doesn't pick me. "
Green then asks guest Barnes how he feels about that, and if he still thinks about the moment. Matt Barnes reply to this, "I still carry that with me to this day. I mean I use the same mindset from Basketball even in Business. "
It appears that Draymond personally made this sketch as he has now destroyed his opponent on the field. Even Warriors head coach Steve Kerr calls him "He is the best defender in the world."
The Warriors are crushing this season with a 25-6 scoreline. They will face the Memphis Grizzlies today at Chase Center.
Also read: "Russell Westbrook was a disaster for the Lakers" – Skip Bayless…
https://firstsportz.com/nba-that-fuelled-me-to-destroy-everyone-who-was-drafted-above-me-every-team-that-didnt-pick-me-draymond-green-unveils-how-he-felt-being-a-second-round-draft-pick/ "That pushed me to kill everyone who was ranked above me, every team that didn't pick me" – Draymond Green reveals how he feels about being the Pick in the second round