"Teen Mom" Jenelle Evans' son was hospitalized under CPS observation
Teen Mom star Jenelle Evans' son is currently in the hospital after another escape attempt.
Unfortunately, this time around, 14-year-old Jace is reportedly in the custody of Child Protective Services due to his recent escape attempt from home.
Jenelle Evans' 14-year-old son may be going into foster care
Insiders with first-hand information revealed that Jenelle's 14-year-old son escaped from his grandmother's house on Saturday and remained missing until 11:45 p.m. Sunday.
Jace, who had already escaped from Jenelle's apartment several times, was reportedly placed under the supervision of Jenelle's mother, Barbara.
Accordingly TMZJace is currently hospitalized and due to his repeated runaway incidents, CPS plans to place him in foster care.
What caused Jace Evans to run away from home?
According to sources, Jace was recently caught smoking at his school. When his grandmother found out about it, she allegedly took away his phone. Despite advice from Jenelle, CPS and the care team not to give Jace a phone at all, Barbara had initially believed he could handle the responsibility.
After Barbara took Jace's phone as punishment, sources say he ran away, leading to the previous search for the teen.
Not the first time Jace ran away from home
Jace's tendency to run away has become a recurring pattern. This is at least the fourth time he has left home, with a notable incident in September when he slipped out a window, the same day Jenelle's husband David Eason was accused of abusing him.
It is important to note that Jace spent a significant portion of his childhood under the care of his grandmother. Although Jenelle regained custody earlier this year, he has since run away several times and eventually found himself back in Barbara's house.
An intervention by child protective services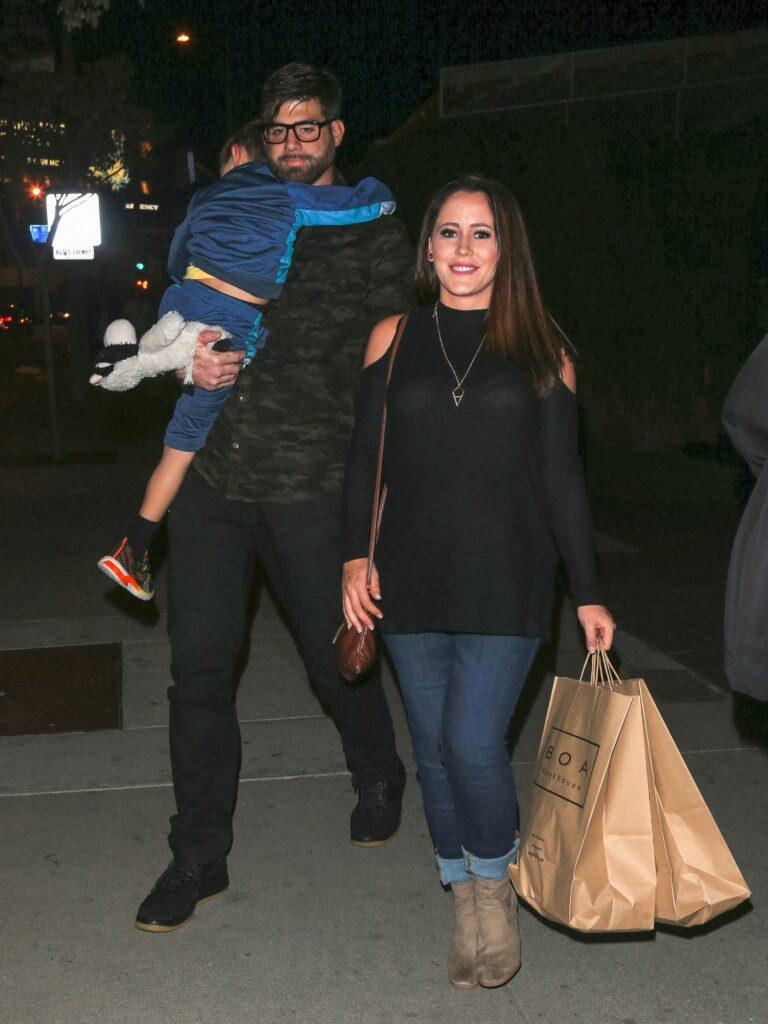 Insiders report that CPS officials are frustrated with the current situation and are expressing concern for Jace. However, at this stage they fear he may be placed in a juvenile detention center if he continues to face further problems.
CPS has also ordered that Jenelle undergo intensive therapy and drug testing following the loss of custody of her son.
"She's being forced into all these therapies. And this is not like the last time CPS had her home checked, this is more than that. She will be in therapy for months," a source said, adding that Jenelle is undergoing drug testing as part of the child welfare agency's ongoing case .
Therapists were reportedly hesitant to work with Jace, perhaps fearing backlash from David and Jenelle. This adds an additional layer of complexity to an already challenging situation.
Is David Eason mocking his stepson on social media?
In October, while promoting his new music on Facebook postDavid wrote: "Don't forget to turn on my music video so I can embarrass you second hand!"
When a fan asked how embarrassing his music could be, David replied: "Exactly! Don't let your mom hear it or you'll get grounded and run away."
This comment seemed to be a direct mockery of Jace, who had recently run away from home.
Court hears claims David Eason harmed Jace Evans
David was accused of injuring both the left and right sides of Jace's neck, as detailed in the official court summons The US Sun. According to court documents, David "intentionally" injured Jace during the September incident.
The Court document clarified: "The defendant, as the parent of Jace V. Evans, a child under the age of 16, unlawfully and intentionally inflicted bodily harm on that child." The physical injury inflicted caused marks on the right arm and on the left and right sides of the neck and was not caused by chance."
Jenelle and David have three other minor children living in their North Carolina home, including a daughter, Ensley, 6. Additionally, Kaiser, 9, is Jenelle's child from a previous relationship with Nathan Griffith and Maryssa, 16, is David's child from his previous relationship with Whitney Rich.