Target closes 9 stores due to "theft and organized retail crime"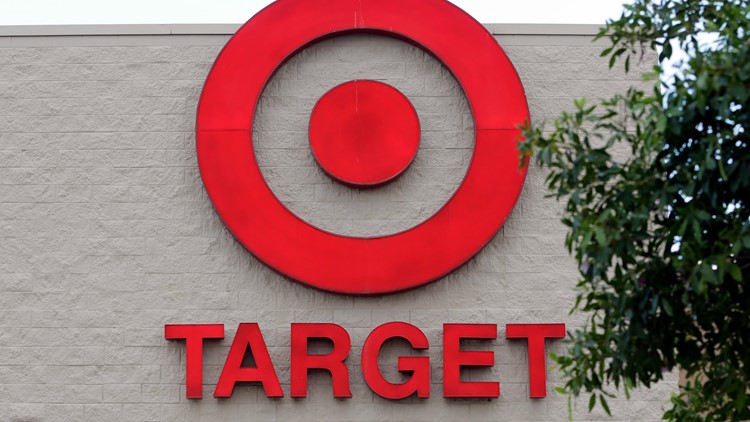 While the closures represent only a fraction of Target stores nationwide, the move underscores the challenges retailers face in reducing in-store theft.
NEW YORK – Target said Tuesday it will close nine stores in four states, including one in New York's East Harlem neighborhood and three in the San Francisco Bay Area. Theft and organized retail crime had threatened the safety of its employees and customers.
The closures, effective Oct. 21, also include three stores in Portland, Oregon, and two in Seattle. Target said a total of 150 stores will still be open in the markets where the closures are taking place. It said it would offer affected workers the opportunity to move to other stores.
The Minneapolis retailer said the decision to close stores was difficult.
"We know our stores play an important role in their communities, but we can only thrive when the work and shopping environment is safe for everyone," Target said in a statement.
Target said it has invested heavily in theft prevention strategies, such as hiring additional security guards, using third-party guard services and installing theft deterrents such as locking merchandise. Additionally, store managers and security team members were trained to protect themselves and de-escalate potential security issues.
However, it noted that it still faces "fundamental challenges" in operating stores safely – and that business development at the sites slated for closure is not sustainable.
While the store closures represent only a fraction of the 1,900 stores Target operates nationwide, the move underscores the challenges retailers face in reducing in-store theft, protecting their employees and customers, and maintaining local locations , where there may be few shopping alternatives.
For example, the Target store in East Harlem is one of the few options for nearby residents to purchase high-quality, healthy foods. In San Francisco, the store slated to close is at 13th Street and Folsom, beneath a busy overpass with homeless tents in a mostly commercial neighborhood of auto repair shops. The other two Bay Area stores closing are in Oakland and Pittsburg. In Seattle, one of the stores is on a busy street near the University of Washington.
Target CEO Brian Cornell was one of the few retail CEOs to point out what they said was an increase in theft over the last year. Cornell had remained adamant that it did not want to resort to branch closures despite mounting losses. Target said in May that it was theft cuts into his bottom line It was expected that related losses could be $500 million higher than last year, when losses from theft were estimated at $700 million to $800 million. That means losses this fiscal year could exceed $1.2 billion.
Additionally, Cornell told analysts in August that violent incidents against workers at Target stores increased 120% in the first five months of the year compared to the same period last year.
"Our team continues to face unacceptable levels of retail theft and organized retail crime," Cornell told analysts. "Unfortunately, security incidents related to theft are trending in the wrong direction."
The announcement also comes at a time when Target is still reeling from the pressure of being targeted his LGBTQ+ support, particularly the display of Pride Month items. In late May, ahead of Pride Month, Target pulled some items in certain regions and made other changes after encountering hostility from customers who confronted workers and toppled displays. Target said the measures were taken to protect workers in stores.
It's unclear how much money retailers overall are losing to organized retail crime – or whether the problem has grown significantly. But the problem has received more attention in recent years as retail thefts have been high profile and Flash mob raids have attracted national media attention. In recent quarters, more and more retailers have included this Dick's Sporting Goods and Ulta Beauty have pointed to increasing theft, citing it as a factor in declining profits.
Walmart CEO Doug McMillon told CNBC in December that store thefts were on the rise. In August, he told analysts that measures needed to be taken in some U.S. jurisdictions to protect people from crime, including theft.
The National Retail Federation, the country's largest retail group, said its latest safety survey of about 177 retailers showed that inventory loss – so-called shrinkage – averaged 1.6% last year, representing losses of $112.1 billion -dollars equivalent. This is an increase from 1.4% in the previous year.
Most of the shrinkage – 65% – was due to external theft, including products stolen in organized shoplifting, the trade group said on Tuesday. More than two thirds of those surveyed said that they were experiencing even more violence and aggression from perpetrators of organized retail crime compared to the previous year.
The NRF said that while retailers continue to improve their loss prevention measures, sometimes more drastic measures need to be taken. Nearly 30% of retailers surveyed said they were forced to close a specific store location and 45% said they had to reduce operating hours. About 30% said they had to change or reduce the product selection in stores as a direct result of retail crime.
Late last year, Congress passed a bill called " INFORM, The aim is to combat the sale of counterfeit goods and dangerous products by requiring online marketplaces to verify various types of information – including bank account, tax ID number and contact details – from sellers who make at least 200 individual sales, involving at least 5,000 US dollars -earn dollars year.
Target announced Tuesday that it is making significant investments in cyber defenses to combat retail theft and fraud and has partnered with the U.S. Department of Homeland Security's Homeland Security Investigations division to combat retail theft.
Full list of Target store closures:
New York:
Harlem: 517 E 117th Street
San Francisco/Oakland:
SF Folsom and 13th St: 1690 Folsom St
Oakland Broadway & 27th: 2650 Broadway
Pittsburg: 4301 Century Blvd
Portland:
Portland Galleria: 939 SW Morrison St
Portland Powell: 3031 SE Powell Blvd
Portland Hollywood: 4030 NE Halsey St
Seattle:
Seattle University Way: 4535 University Way NE
Seattle Ballard: 1448 NW Market St, Ste 100