Sykkuno responded to a fan claiming he saw him in a bookstore » FirstSportz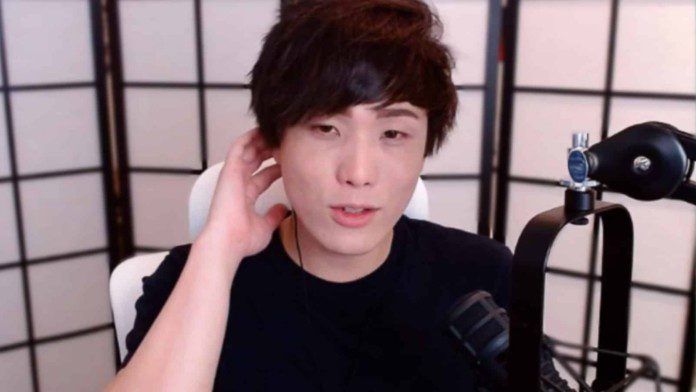 Sykkuno is a very popular Twitch star and he has a huge following on social media, he had over 4 million followers on Twitch. Because of the polite and kindest manner and soft voice, Syk wins many fans around the world.
A fan of his claims that he has been recognized by many people around the world for having seen him in the bookstore while reading a book. He wrote: "I saw Sykkuno at a bookstore"this incident occurred in its last grate stream.
Related: Valkyrae and Sykkuno are working on an anime voice acting project called Tribe Nine
Sykkuno responded to a false claim made by his fan
In the last stream of Sykkuno playing Rust. He noticed a comment from his fan who claimed they saw him reading the book in a bookstore. He wrote "It was the first time I saw him in person" and "He was reading a book.".
At first moment Syk seems confused that he went outside to read a book in the bookstore, but after that he answered no and said:
"Oh, you definitely haven't then." "I definitely haven't read a book, that's for sure. That's how you know the story isn't true because I don't read books."
He tells the stream that he does not read books or novels. He always spends his time playing games with his friends and chatting with his fans. And he also launches his merch for his fans including scarves, hoodies, t-shirts and more and they all come in green color which is his favorite color.
Recently Valkyrae and Sykkuno were working on a unique project, they both worked as voice actors in an anime called "Tribe Nine" for English dub along with Disguised Toast and Corps Husband. Both famous streamers will play the role of twins in the series. Rae announces this news on his Twitter handle, writing: "Excited to announce that thanks to Corpse, Sykkuno, Toast and I had our first ever voice acting experience in an anime called Tribe Nine :') Syk and I played the twins! The episode is out now :)"
Also read: xQc saved by Shroud in Twitch Rivals
https://firstsportz.com/esports-streamer-news-sykkuno-replied-to-a-fan-claiming-he-saw-him-in-a-bookstore/ Sykkuno responded to a fan claiming he saw him in a bookstore » FirstSportz