Suzanne Shepherd, actress from "Goodfellas" and "The Sopranos," dies at 89
Suzanne Shepherd, an actress best known for playing protective mothers on "Goodfellas" and "The Sopranos," has died. She allegedly passed away peacefully in her sleep at her home in New York City on Friday. A cause of death was not announced. She was 89.
Kate Shepherd said TMZ Her mother suffered from chronic obstructive pulmonary disease.
Suzanne Shepherd starred in 20 episodes of The Sopranos as Mary DeAngelis, the mother of Edie Falco's Carmela soprano. Just nine years earlier, she notably portrayed the justifiably concerned mother of Lorraine Bracco's Karen Hill in Martin Scorsese's iconic film Goodfellas.
Suzanne Shepherd had also starred in other classics, including Darren Aronofsky's Requiem For A Dream and Adrian Lyne's Jacob's Ladder and Lolita, but she was a classically trained actress who taught at numerous schools and ran her own studio.
"While she was Edie Falco's mother on The Sopranos and sported a giant wart in Uncle Buck's Brilliant and had horns growing out of her skull in Jacob's Ladder, her focus was so much on teaching Meisner technique (she was his protégé )." Kate Shepherd wrote on Monday.
Suzanne Shepherd was born October 31, 1934 and graduated from Bennington College, according to their website. She studied with Sanford Meisner and founded the Compass Players with Alan Alda and Alan Arkin in the 1960s. Deadline reported.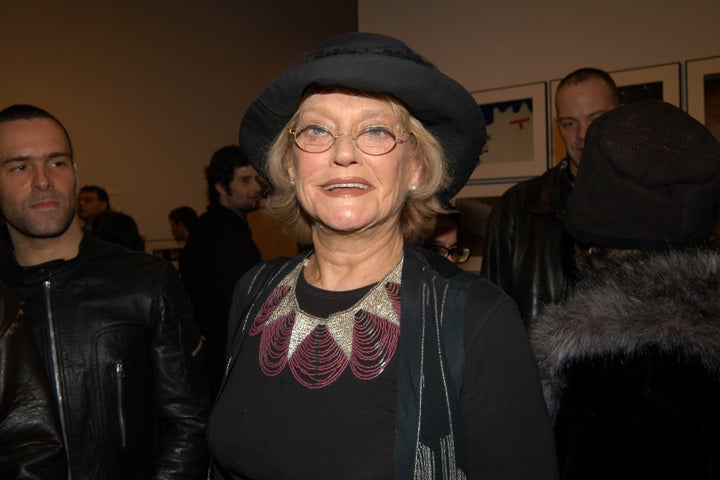 She also became a dedicated acting teacher at Trinity Square Conservatory, Berghof Studio, and Hartman Conservatory, eventually running her own studio in New York City. She even directed plays at Chicago's Steppenwolf Theater and New York's Nederlander.
The actor's film credits include cult comedy classics such as "Mystic Pizza" (1988), "Working Girl" (1988) and "Uncle Buck" (1989). In addition to her unforgettable appearance on HBO, she also starred in popular TV shows such as Law & Order and Blue Bloods.
Suzanne Shepherd's "Sopranos" colleague Ray Abruzzo, who played little Carmine Lupertazzi in the acclaimed series, remembered her fondly on Instagram: "Sad to hear of the passing of Suzanne Shepherd. A force of nature. Actress, teacher."
Her last role was in "The performance(2023) alongside Jeremy Piven and Robert Carlyle. A memorial for the actor is expected in 2024.
"Hard to say: RIP, but when I think about it, I really hope she is happy now, reunited with her brother, her son and her grandson," Kate Shepherd concluded her social media tribute.