Suni Lee Named Student-Athlete of the Year at the 2022 AUSPY Awards » FirstSportz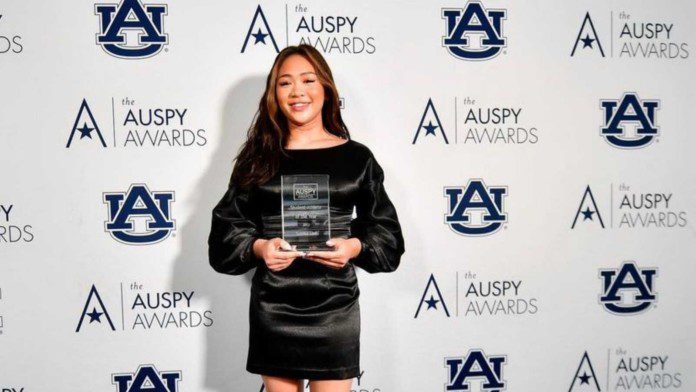 Suni Lee had a pretty fantastic year at collegiate-level championships. After winning the women's individual all-around title at the Tokyo 2020 Olympics, Lee has found her place at Auburn University.
As a freshman, Lee is currently on the Tigers team. She led the team to the NCAA championships after nearly four years — they last qualified in 2016. As a result, Lee was named WCGA Regional Gymnast (Region 4), the Women's College Gymnastics Association announced Thursday.
Suni Lee wins the Student Athlete of the Year award.
Returning to Neville Arena after two years of virtual presentation, Auburn's 12th "The Annual AUSPY Awards" honored student-athletes for their excellence and inspiration Monday during a gala on the orange carpet. Lee recently added to her list of awards by winning Student Athlete of the Year.
"It means the world to me to receive this honor" said Lee. "My freshman year at Auburn was amazing. The crowd was fantastic, my teammates are fantastic. i love auburn i love everything about it To have this award is so exciting."
Also read: "Think putting it back into perspective that gymnastics isn't everything" – Simone Biles reflects on her mental health journey
https://firstsportz.com/gymnastics-news-suni-lee-named-student-athlete-of-the-year-at-auspy-awards/ Suni Lee Named Student-Athlete of the Year at the 2022 AUSPY Awards » FirstSportz