Steve Kerr on Warriors resting four starters against Cavaliers: 'It's a brutal part of the business'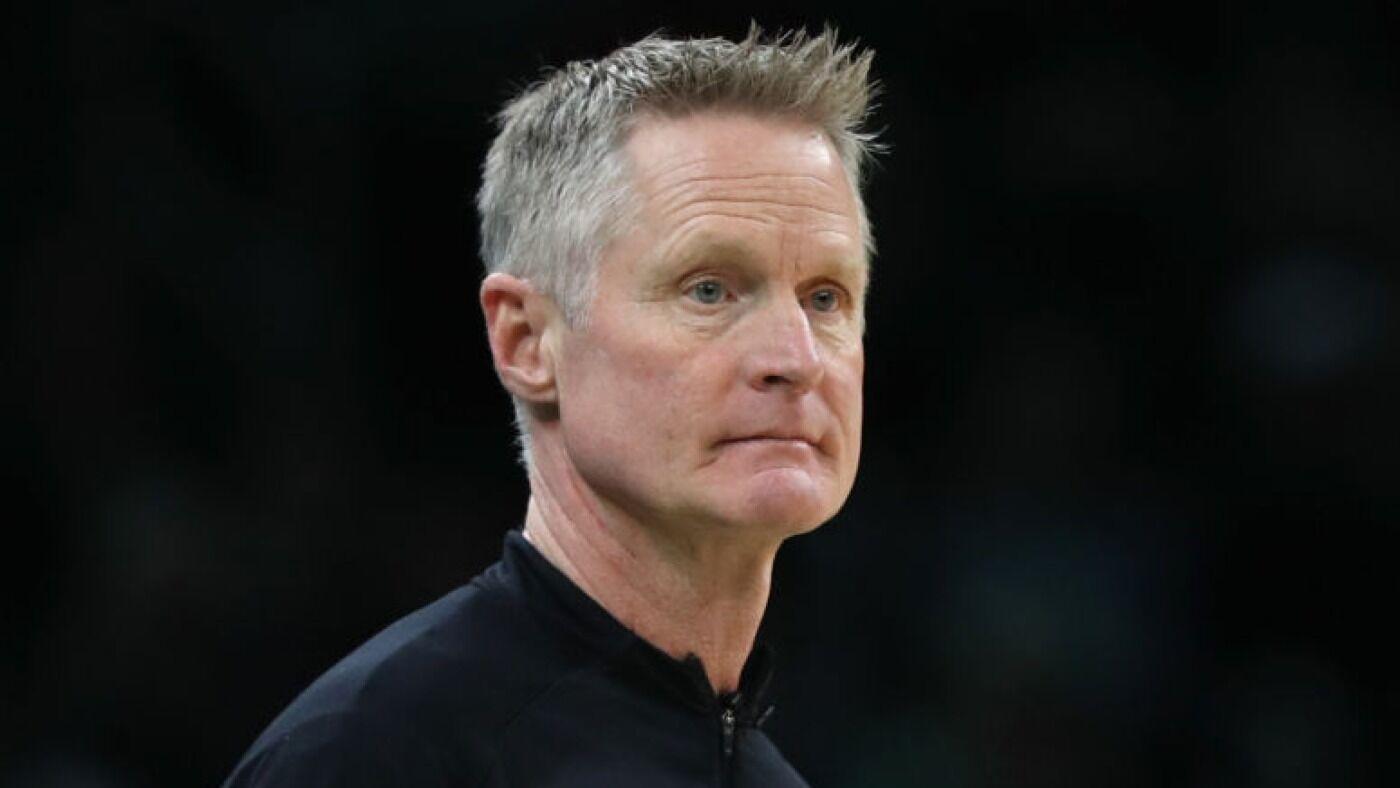 After playing the Boston Celtics on national television Thursday night, the Golden State Warriors rested four starters on the second night of a back-to-back duel against the Cavaliers in Cleveland on Friday. This means NBA fans in Cleveland won't have a chance to see entertaining stars like Stephen Curry, Klay Thompson and Draymond Green play in person this season, as the Warriors only play in Cleveland once a year.
It also means fans who bought tickets in advance didn't necessarily get to see the product they paid for. Warriors coach Steve Kerr feels sorry for those fans and believes he has a solid solution for the league – reducing the regular-season schedule by 10 games from 82 to 72.
"I feel terrible for fans who buy tickets expecting to see someone play and they can't see that person play. It's a brutal part of the business. So I will continue to push for 72-game seasons. ' Kerr said ahead of Friday's game. "I know that means less revenue, but at some point I think everyone involved – the league, the players, the coaches, the performance staff – needs to have an awareness of that. Let's be really smart. Let's take care of these guys and play fewer games and the overall quality of the game will be better and if that's the case the revenue will go up anyway."
Resting star players has been a hot topic in the NBA for the past several years and has reached a peak this season as teams consistently appear to be missing key contributors. But according to Kerr, the data shows that resting players, especially on the second night of a straight game, is the safe play and so the Warriors will continue to play it safe, even if it disappoints some fans along the way.
"I know it's a big issue in the league. We have so much more data, so much more awareness of player vulnerabilities," Kerr said. "It's been proven that when guys get beat up back to back players are much more likely to get injured and miss more games and that's why you see it across the league. Everyone is careful when a guy gets beat up You're just playing the long game… We'll be playing it safe all year long as the boys are battered and prone to injury.
You can see Kerr's full comments on the matter below:
The NBA recently made changes to the schedule to reduce the number of back-to-backs and overall travel, but clearly more work needs to be done on that front. Maybe that means reducing the number of games, as Kerr suggested, or maybe it means increasing the length of the season to give the games a little more room. Something definitely needs to be done because at this point it seems like an anomaly rather than the norm for two teams to play each other with their full rosters and that shouldn't be the case.
https://www.cbssports.com/nba/news/steve-kerr-on-warriors-resting-four-starters-against-cavaliers-its-a-brutal-part-of-the-business/ Steve Kerr on Warriors resting four starters against Cavaliers: 'It's a brutal part of the business'