Stephen Curry got a chance to recreate the Kevin Love moment and it was déjà vu again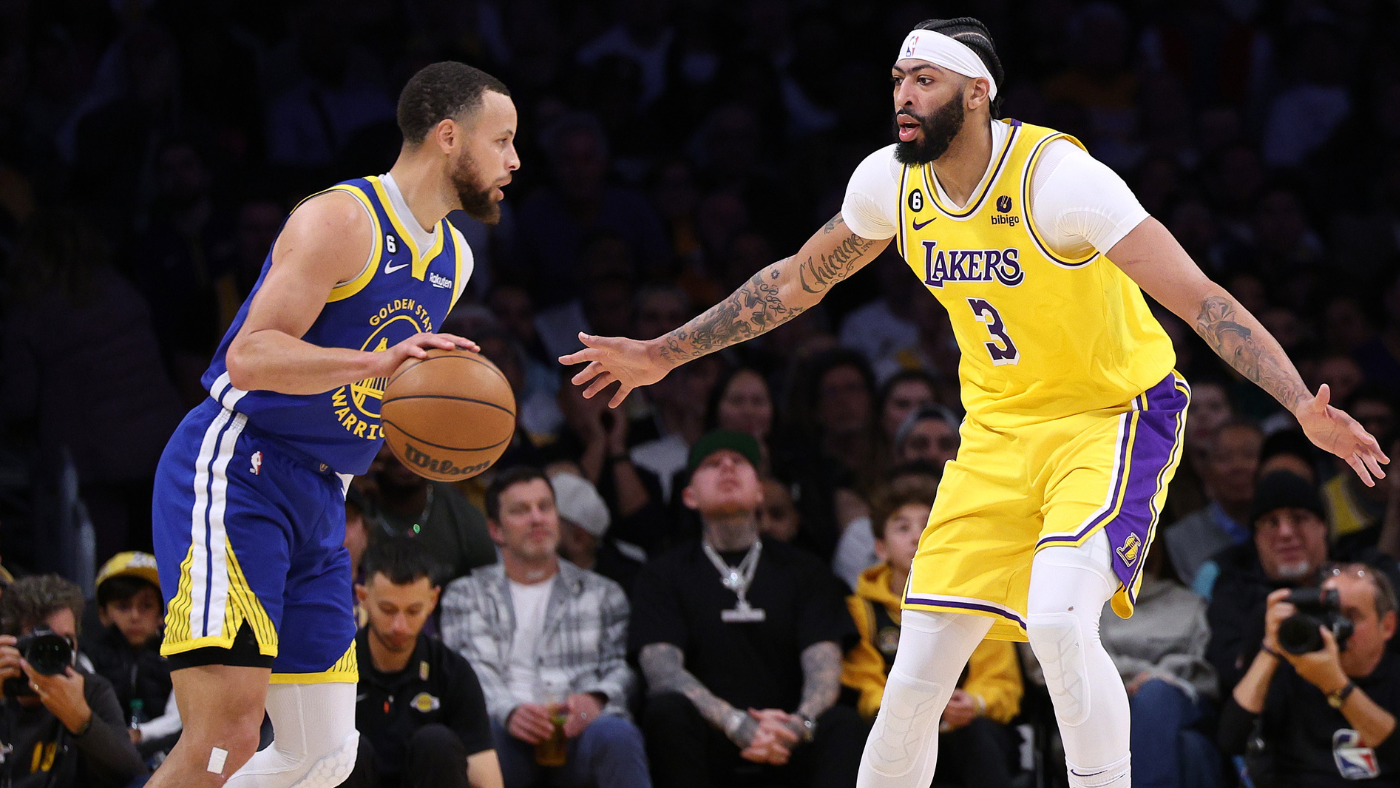 In Golden State's game 4 loss to the lakers On Monday, Stephen Curry was spectacular in all but one area. Shoot. He finished 12 for 30 from the field, including 3 of 14 of 3 and when the warrior can't find a way to come back from that 3-1 deficit to avoid elimination, there will be two shots he's thinking about for a particularly long time.
With the Warriors down by one and under 40 seconds to play, Curry made a substitution and had Anthony Davis One-to-one at the top of the key. It was a familiar position for Curry, who once faced a similar one-on-one match against another sitting big man. kevin lovewith the game, and in this case the season, at stake in the 2016 final.
in one History 2019 Written by then-ESPN reporter Jackie MacMullan, Curry expressed regret over it heat At that moment in the finals, he didn't curb his adrenaline enough to resist the temptation to fire off a 3-pointer, instead driving past the slower Love for a more conservative shot, despite the Warriors trailing by three in this instance.
"I look back and think I could have easily gotten around [Love] and got a 2 [pointer], and we could have stopped, and then I could come back down and take another shot and we win another championship," Curry told MacMullan of his 2016 decision. "Instead of me going for the hero shot, which is what I wanted me to do can do. That was a shot I wasn't in control of. And it cost us a championship."
Fast forward to Monday night, and Curry had his chance to do it again: Davis on an island, and this time it wouldn't even have been the conservative play of betting on the two-pointer; it was all warriors, again just one deficit to take the lead.
Curry danced on top of Davis, just as he did with Love in that fateful moment seven years ago, but he was never quite intent on getting up to Davis. His hesitation, as was the case with Love, allowed Davis to move his feet far enough to force Curry into a contested step-back one-foot jumper, sticking out.
But Curry got a second chance. Draymond Green caught the offensive rebound and kicked it right back to Curry, who once again had Davis in the room one-on-one. And again he calmed down and fired off a misguided 30-foot stepback that was a rash, ill-advised attempt even for a shooter with Curry's pedigree.
This is as close to a replica Kevin Love moment as Curry is likely to ever get. He always regrets the decision he made that night in 2016, but when he got his chance to turn things around, he made the same decision in 2023.
Again it was a shot Curry can do and has done countless times throughout his career. But it wasn't necessary. Davis is a gifted full-back for his height, but he can't stay in front of Curry if Curry feels compelled to go completely past him.
Where you can understand Curry's impulse to fire a 3-pointer is that even if he gets past Davis, he'll encounter resistance in the suit, which could force an even more contested shot or pass to someone else. At most points in a game, an open look is better than a contested one. But in this case, Curry wanted to be the one to take the shot. He probably didn't want to put himself in a position where he might face multiple defenders converging and be forced to pass the ball.
So he took the shot that he knew was definitely there, a shot that he knew he could take. But the shot against love was also a shot he took thousands of times. That doesn't mean it was the right shot. Given the circumstances, it's hard to argue that Curry's decision to throw a 30-foot rainbow in a one-point game against Davis on Monday night was the right shot.
Believe him he had the guts to take the shot but I have a feeling that when the smoke of this series clears and that Curry, just like he does regarding the love shot, Curry will regret that decision by Davis he has the chance to redo what went wrong. Unless, of course, the Warriors come back to win. Then no one cares, least of all Curry, what happened at the end of Game 4.