Secret Invasion character posters remind you that nobody can be trusted
The new character posters from can't be trusted Secret invasionthe latest series from the Marvel Cinematic Universe about a group of Skrulls who have infiltrated every aspect of life on Earth. From politicians to high-ranking executives to the family next door, everyone could be secretly part of the conspiracy, leaving the protagonists of this new story unaware of who their actual friend is and who could be an enemy in disguise. Samuel L Jackson will reprise his role as Nick Fury for the first time since appearing in Spider-Man: Far From Home. The former SHIELD director has never had a problem like this before, where he doesn't even know who his enemy actually is.
Luckily for him, some of his closest allies are back in the picture to help him figure out how to stop the Skrulls before they start manipulating all of humanity for their own gain. After not being directly involved in an MCU story for years, Cobie Smulders will return to portray Maria Hill, one of SHIELD's greatest agents before it was revealed that the organization was actually working for HYDRA. Hill was present when the first Avengers team was formed while they attempted to stop Loki (Tom Hiddleston) from opening a portal that would allow Thanos' army to invade Earth.
In addition, Talos (Ben Mendelsohn) will continue his friendship with Fury on the upcoming show, where the pair will lead the investigation to get to the bottom of the Skrull plot. Fury met the Honorable Skrull when Carol Danvers (Brie Larson) brought them together during their origin story, setting the stage for an alliance between the shape-shifting aliens and humanity. It remains to be seen why the new group of Skrulls disrespect the friendly relations between the two civilizations and choose to gain an advantage over humans by pretending to be remarkable people. Talos and Fury have proven to be an effective team before, and the planet needs them now more than ever.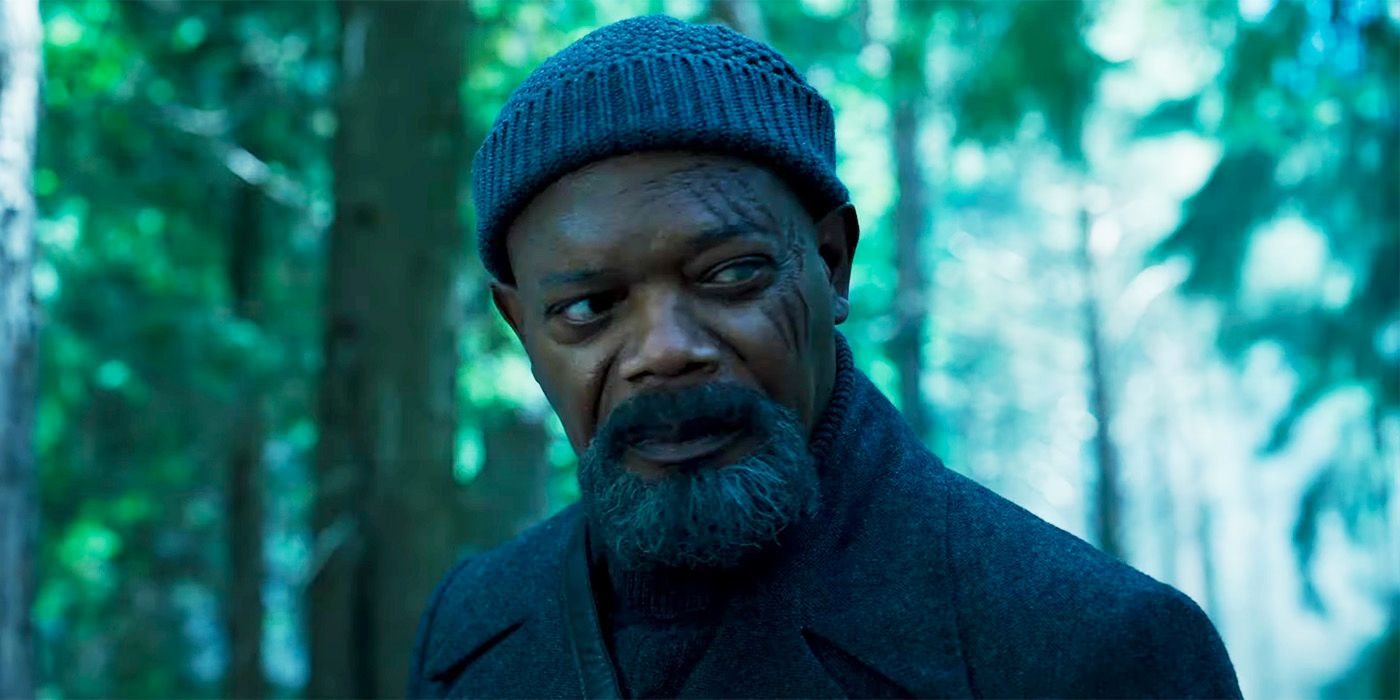 RELATED: New 'Secret Invasion' Trailer Isolates Nick Fury From His Super Friends
Villains additions to the cast
While Secret invasion will feature the return of numerous familiar faces from the franchise, it will also mark the debut of several new stars to join Kevin Feigeis the superhero world. Emilia Clarke will play G'iah, a Skrull who harbors a deep grudge against Fury for not keeping his promise to find a new home for the aliens. On the other hand Olivia Colman will be responsible for portraying Sonya Falsworth, an old ally of Fury who will try to protect British Intelligence from the hands of the menacing Skrulls. Be careful who you team up with in the first Marvel television series in almost a year, which will leave the story's protagonists full of doubts.
You can check out the new character posters Secret invasion below, ahead of the series premiering on Disney+ on June 21: