'Rumors are a lot of fun' Has Seth Rollins put an end to the rumors of Cody Rhodes' return? » FirstSportz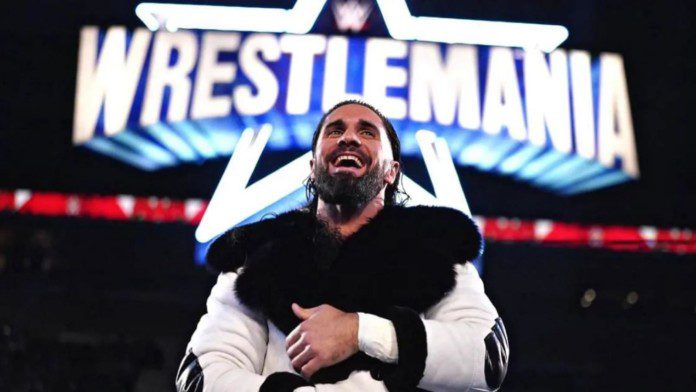 Seth Rollins showed up on Raw several times trying to find a Wrestlemania spot. However, all in vain. He first interrupted Rey and Dominik Mysterio while then interrupting Aj Styles, leading to a match between the two where the winner at Wrestlemania 38 faced Edge. In the midst of it all, the crowd began chanting "Cody Rhodes," who is rumored to be returning and facing the architect in the biggest stadiums of them all. Here's what Seth said:
"Rumors are a lot of fun" – Seth Rollins
During a segment featuring the phenomenal Aj Styles for his Wrestlemania implications, the crowd began chanting "Cody Rhodes," and the chant was enough for Seth Rollins to provide a response. Seth Rollins said "rumors are a lot of fun" and dismissed the rumors that he's facing Cody Rhodes as possibly actual rumors with no truth.
It was then announced that Seth Rollins would face Aj Styles in Raw's main event, which was advertised as Seth's last Wrestlemania chance. If Seth wins, he replaces Aj and meets Edge on the biggest stage of them all.
Can Seth Rollins vs Cody Rhodes still happen?
Well, if the reports are to be believed, that match is still on the card and the match is set to take place on Wrestlemania Sunday. The storyline also looks good as Seth has been desperately trying to find his way into Wrestlemania. The very first opportunity he had was to head to Wrestlemania with Kevin Owens as the Raw Tag Team Champion. However, they failed. Kevin Owens managed to find his way into Wrestlemania by inviting Stone Cold Steve Austin to a special edition of The KO Show.
Seth attempted to win the spot with a match with Kevin Owens and a talk show with Stone Cold. Here, too, Seth failed. Seth has now been spotted looking for a Wrestlemania spot and was granted one as he takes on AJ Styles on tonight's Raw with a match with Edge at stake. A Seth win seems unlikely as everyone has been looking forward to the Styles-Edge match-up. Apparently the Architect doesn't have a Wrestlemania match and we all know WWE can't have Wrestlemania with Seth Freakin Rollins.
All of this only leads to a match between him and American Nightmare and AEW star "Cody Rhodes". But whether he shows up on Rae tonight, next week's Raw, or directly on The Show of Shows remains to be seen.
Also Read: Cody Rhodes' WWE Return Date Announced?
https://firstsportz.com/wwe-seth-rollins-puts-an-end-to-rumours-of-rhodes/ 'Rumors are a lot of fun' Has Seth Rollins put an end to the rumors of Cody Rhodes' return? » FirstSportz