Romania v Greece player ratings as Greece secure a comfortable 1-0 win » FirstSportz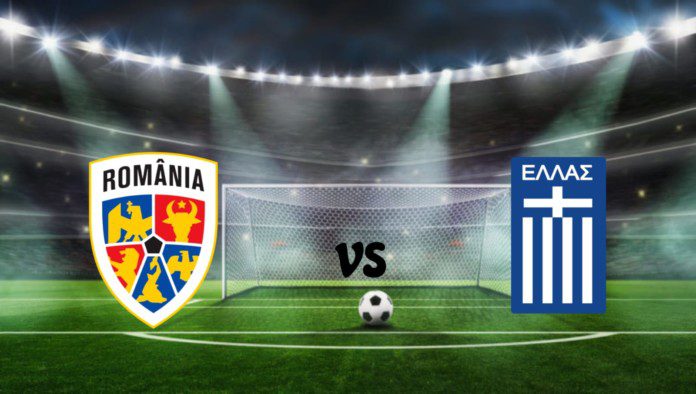 Romania vs Greece: Manager Gus Poyet's Greece tenure began on a high when his side defeated a Romanian side in high spirits. Both teams got off to a strong start, trading shots for the first 15-20 minutes.
Greece's unrecognized goal gave them the upper hand, after which they scored and this time it counted. It was quite a pale football game with very few clear chances as neither team was at full strength. Greece saw the game through to claim their second win on Romanian soil.
Romania vs Greece player ratings
Romania:
1. Florin Nițã (8/10): He made five routine saves and was particularly busy when the Greek counterattacks came in strong and fast. He was lucky to get away with the disallowed goal, which came from a shot he initially saved but could only see when Andreas Bouchalakis' header finally came in.
2. Andrei Ratiu (6.5/10): Incredibly patient on the ball, alert next to it and positionally conservative. Romania was generally a counter to Greece's threat on that flank and Ratiu was very good at playing an old-fashioned full-back role.
6. Vlad Chiriches (6.25/10): Romania built up quite well from behind. Obviously they had to have two very safe centre-backs who were technically good on the ball. Although defensive, Chiricheş was well beaten on some 1v1s.
17. Adrian Rus (6.75/10): Rus is the less experienced of the two centre-backs and saw a lot more of the ball at his feet, particularly in the task of passing through left-back Camora. He was courageous in head duels and in the second half fought a header after an attacking set piece. Very decent game.
22. Mario Camora (6/10): The full-back was constantly moving up and down, working hard to hold Romania's cross far more effectively in the last third. However, he only managed 75 minutes. Pretty confident but not his best game in Romanian colours.
18. Razvan Marin (7.25/10): Provided his strikers with plenty of cover from defensive midfield and took more and more forward positions throughout the game, especially after Mihaila came on. He was also used from set pieces and his side almost equalized with some of his crosses.
23. Mihai Bordeianu (6.25/10): He was the more defensive of the two midfielders. Unlike Marin, who occasionally launched high and wide, mostly operated in the central zones.
20. Alexandru Mirita (7.5/10): The winger switched crosses in the first half, constantly trying to find space behind Greece's full-back. However, none of his crosses even came close to matching any of his peers. Great ad.
8. Alexandru Cicâldau (6.5/10): He was everywhere, sometimes as a third midfielder and sometimes as a fourth striker. Rarely pressing the Greek midfielders, he ended the entire 90 minutes with just a few brilliant moments to look back on, none really making the difference.
10. Alexandru Maxim (7/10): The Romanian winger has been treated well. His runs were particularly dangerous in the second period, where Romania played with much more flow on the flanks. He had one chance to score in both halves but couldn't find a goal.
9. George Puşcaş (6.5/10): Romania's captain at the front didn't give his side much of a lead in the last third. His runs were seldom convincing, he failed to connect well with the players flanking him and failed to take chances that fell at his feet.
Replacement:
4. Radu Dragusin (N/A):
3. Alin Toşca (N/A):
11. Andrei Ivan (7.5/10): The young winger added flair, breadth and agility to a tired side. His dribbles down the right flank will not have gone unnoticed. A few good chances came from his witty plays, but none fell at his feet.
13. Valentin Mihăilă (6.5/10):
19. Florin Tanase (5.75/10):
Greece:
1. Odyssey of Vlachodimos (6/10): His goal remained undisturbed. He was forced to make only one save and had to smash away some set pieces in the second period. With all the possession they dominated, Romania couldn't put the Greek goalkeeper to the test as much as they would have liked.
14. Lazaros Rota (7/10): The right-back did relatively well in just his second cap for the national team. Romania's wingers never chose to surpass the area where Rota was positioned. In the last third his touches were few and far between.
22. Konstantinos Mavropanos (8/10): Highly influential, exemplary defense by the 24-year-old defender. His vigilance kept George Puscas in the shackles and some of his clearances saved Greece the trouble of defending in their own box.
17. Pantelis Hatzidiakos (7/10): Really did all the standard stuff. Maintained his position, headed the ball into oblivion from defensive corners and made crucial attacks to prevent the opposition's attacks from developing any further. solid 7
21. Konstantinos Tsimikas (7.25/10): The Liverpool full-back stepped forward threateningly every time he got the chance. His involvement bodes well for a side like Greece, who are good at both holding the ball and playing on the break.
20. Petros Mantalos (7.75/10): He has been used in various club and country positions in the past but central midfield could be his preferred area of ​​the pitch. He picked up a yellow card and played a fair role in the move that led to his side's goal.
23. Manolis Siopis (7.75/10): The 27-year-old Trabzonspor man is a versatile midfield general. Not the most physically competent but very useful in winning back and keeping the ball as was the case with the visitors tonight.
5. Andreas Bouchalakis (7.5/10): The Bouchalakis winner capped a wonderful evening, but he was still not the best of the three midfielders used by Gus Poyet that night. He directed his header quite well and with conviction.
18. Dimitris Limnios (6.75/10): The early stages of the game looked promising for Dimitris Limnios, but he didn't let much follow. His runs into space and back into his own half were moderately helpful in maintaining the lead.
7. Giorgios Giakoumakis (7.5/10): The Celtic forward played well and was replaced by Vangelis Pavlidis after 72 minutes.
10. Dimitrios Pelkas (7/10): The Fenerbahçe Greek player is not a born winger but he put in a brave performance tonight with a well deserved 7. He's often seen cutting into central spaces, looking for one of his comrades-in-arms to lead him into a forward run.
Replacement:
16. Vangelis Pavlidis (6.25/10): Replaced a tired Giakoumakis but failed to prevail.
19. Anastasios Douvikas (6/10): Earned about 33 minutes off the bench and had a good chance to double his team's lead.
11. Anastasios Bakasetas (5.5/10): Bakasetas was poor. Didn't have the pace or physicality in build to match Camora.
8. Sotiris Alexandropoulos (N/A):
ALSO READ: Fifa World Cup Qualifiers: Wales vs Austria Player Ratings as Wales claim a hard-fought 2-1 win
https://firstsportz.com/romania-vs-greece-player-ratings/ Romania v Greece player ratings as Greece secure a comfortable 1-0 win » FirstSportz