"Roger Federer thinks he still has Wimbledon in him" Christophe Clarey.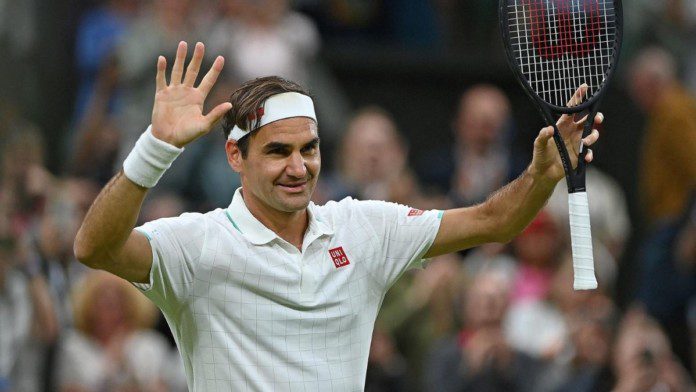 Journalist and writer for the New York Times Christopher Clarey weighs up Roger Federer and his future. He points to the challenges standing in the way of Federer and another Wimbledon title. Clarey points out the reason Roger still hasn't put his racquet down. Federer may still be looking for one more Grand Slam title before finally resting. Admittedly, that is enormously ambitious and optimistic. But it wouldn't be surprising if that were the case, as it takes high ambition to be of Roger's stature.
The greats have become so because of their tireless hard work, uncompromising attitude and indomitable will. This is the history of the "big three" in tennis. They've held back the wave of talented youngsters and steadily raised their level to win an amazing number of Grand Slams.
Roger Federer, the eldest of the three, was the one who ushered in their era where there could be no compromise on the level of the game. You had to be consistent, ruthless and precise. The Big Three have been pushing each other to play their best tennis and they're still not done.
Roger Federer's recent struggles
It's been a while since Federer advanced to a semifinal. His last tournament was Wimbledon, where Hubert Hurkacz ousted him in two sets (6:3, 7:6, 6:0). He struggled with a broken knee and still made it to the quarterfinals.
Roger has yet to announce his retirement, which Christophe Clarey says means he still thinks he has at least one Wimbledon win left in him. Champions are rarely sure when to step down and Federer is no different. But Clarey feels Federer may still not be able to win a Grand Slam despite his full recovery.
"The last time Roger Federer was in full health he was just one point away from winning Wimbledon, just one point. In my opinion he still has a chance to win Wimbledon if he recovers physically. He did not do badly at Wimbledon in 2021, where he reached the quarter-finals at 39 despite suffering from knee pain. Still, I doubt he can do better because there are too many opponents in his way for his dream to come true", called Clarey as reported by welovetennis.
Federer, currently 40 years old, might have some stamina and endurance issues. He's not comfortable with long rallies considering it affects his performance. In addition to these issues, a new group of young talents are coming into play. They are much more combative, more confident and hungrier than Federer would be at this point.
But hey! We would certainly like to see Roger Federer go off with a bang. It would be a fitting end to his historic career, one that has inspired numerous players to excel and tens of millions of fans worldwide.
Also Read: WTA Charleston Open 2022 Finals: Ons Jabeur vs Belinda Bencic, Prediction, Head-to-Head, Preview and Live Stream Details
https://firstsportz.com/tennis-roger-federer-thinks-he-still-has-a-wimbledon-left-in-him-christopher-clarey-discusses-if-the-swiss-can-win-another-title-in-the-all-england-club/ "Roger Federer thinks he still has Wimbledon in him" Christophe Clarey.