"Riverdale's best ship isn't Varchie or Bughead, it's Falice
Every show, especially teenage TV shows, has a fan favorite ship and Riverdale is no exception. However, fans couldn't agree on the best; some believe the best ship is Betty (Lili Reinhart) and Jughead (Cole Sprouse), some believe it is Veronica (Camila Mendes) and Archie (KJ Apa), and some even think it's Betty and Archie. Every couple has had their moment in the spotlight, and they've also had plenty of issues — it Is a CW show, after all. Each of them is a great couple, there's no denying that, but there's one couple that tops them all out and wins the prize: FP Jones (Skeet Ulrich) and Alice Cooper (girl amick).
From the first scene they shared Riverdale, it was clear that FP and Alice have a deep-rooted and very complicated history. But while the seeds for them were planted early, it was four more seasons before the show fully devoted itself to the couple. They were a long-awaited perennial, but they pulled us in at every step, whether it was simply the chemistry of the actors or the many hurdles their characters jumped over. And yet it feels like they never really got the love and appreciation they deserved — and they arguably deserve it the most.
RELATED: New trailer for 'Riverdale' season 7 hints at a fresh start for the town with pizzazz
FP and Alice expertly balance all of the tropes we love in Riverdale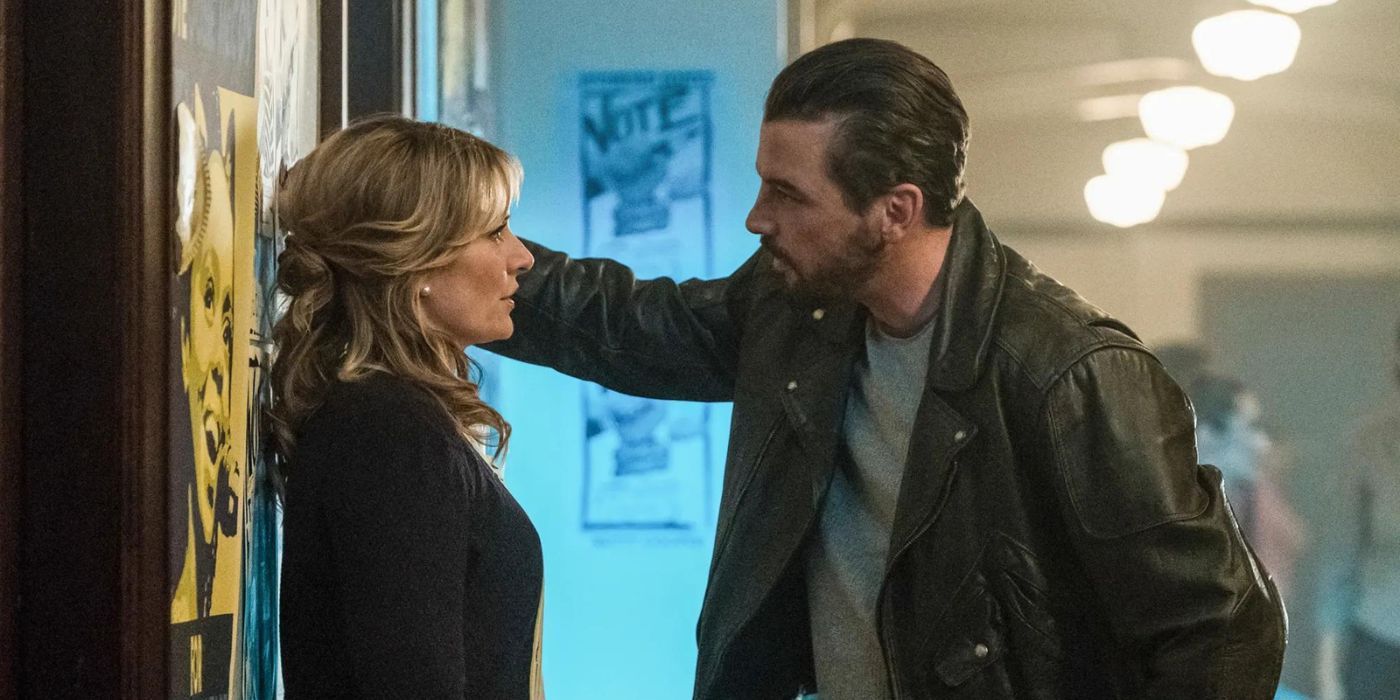 While FP and Alice (or "Falice" as their mailers call them) aren't always the first couple Riverdale Fans think when they think about the show's many relationships, they deserve to be singled out for just how many tropes they balance and how well each works for them. Seriously, so many of the cheesy tropes we love in books, movies, and TV are given to Falice, and each one is perfect.
First of all, they have a past that was made very clear in their very first scene, when FP told Alice bluntly, "Snakes don't shed their skins that easily," and insinuated that Alice's buttoned-up Northside life was nothing but a facade. It turns out to be true and we find out that Alice was born in the Southside and was a member of the Southside Serpents alongside FP. More than that? They also had an affair in high school, which leads to their next trope: They share a child — a secret child. It turns out that during this affair Alice became pregnant, and in an attempt to give the baby a better life, she bonded with Hal (Lochlyn Munro). Of course, as we now know, that was the wrong decision, and he forced her to put the baby up for adoption. It wasn't until season 2 of Riverdale that FP even found out they have a child together, and it wasn't until Season 3 that we met the real Charles (Wyatt Nash).
Most of the relationship between FP and Alice in the first two seasons of Riverdale is in the realm of the enemies of lovers. They really can't stand each other in season 1 and the same goes for season 2, except that's when the soft underside shows and you can tell there's a lot more to their dynamic. Towards the end of Season 2 and throughout Season 3, the pair enter into a secret relationship/affair – sort of a friends-with-benefits situation, if you will. And in Season 4, they finally really get together. Their lives are intertwined, they share a home, and they even share their first on-screen kiss.
And it all just scratches the surface of this couple's beauty. In every scene FP and Alice share, even those where they only mention each other, there's a kind of longing that's undeniable. Season 2 of Riverdale dives heavily into longing looks and the softness they reserve only for each other as season 4 shows how truly meant to be and how easily domesticity slips into them. Every ship in, of course Riverdale has its own list of tropes – that's the beauty of shipping in the first place – but FP and Alice's list feels extensive but never overbearing. They have a big history and one that always seems to grow, yet it never feels tired or overdone – as evidenced by fan reactions to their relationship, Falice just works.
FP and Alice are a dynamic duo on "Riverdale"
FP and Alice work because they tick off so many classic trope boxes, but that's not the only reason they're such a loveable couple – they also seem like polar opposites at first, before picking at each other's walls at the same time . Both characters are difficult to read at times – Alice can be cold and withdrawn while FP is brooding and angry. But there's a vulnerability between them that's second to none and that's only fully revealed when they're together.
Both have grown so much since their first scene, and while some of that is certainly due to the amount of trauma everyone in the town of Riverdale has gone through with the show's rapid descent into insanity, so much of it also comes from comfort they have in each other. They're cut from the same cloth, whether they want to acknowledge it or not, and are the only people willing to challenge the other and help dig out the pieces that have long since buried them.
However, FP and Alice have the unfortunate fate of being an adult Schiff in a teen-driven show, meaning their relationship development is often put on hold in favor of the teen Schiffs. But when they get their time to shine, they soak up every minute and do so with panache. It all comes down to the actors themselves and the sheer amount of glowing chemistry they just seem to exude when sharing a scene – Amick and Ulrich work brilliantly together. So much so that it only took fans one scene to get on the Falice train – and it was their very first scene!
Ulrich may not be on the show anymore, and Amick's Alice has gone to hell and back, but their time together was monumental and a highlight of Riverdale as a whole. They're a match made in drama TV heaven, and they deserve just as much love as the rest of the show's ships.
The first episode of the seventh and final season of Riverdale will premiere March 29 at 9 p.m. on The CW. Here's everything we know about the final season, including the returning cast and creative team.
https://collider.com/riverdale-best-ship-falice-fp-alice/ "Riverdale's best ship isn't Varchie or Bughead, it's Falice