Peyton Manning curses during a hot mic moment on the 'Manningcast' of playoff game Cardinals vs. Rams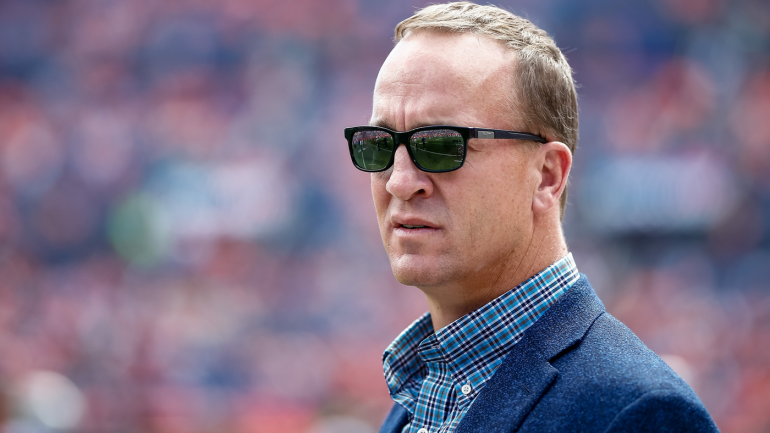 USATSI
First it is Eli Manning raised two middle fingers. Now it's Peyton Manning slipped on "Manningcast." Elder Manning was caught cursing on the "Manningcast" broadcast of the Wild Card playoff game on Monday night between The Arizona Cardinals and Los Angeles Rams.
Eli announced that Peyton would break the first score of the night, a Matthew Stafford touchdown with Odell Beckham, but Peyton had a problem on his other end.
"I can't hear the shit," Peyton said.
While Peyton couldn't hear anything, every viewer could hear what he said. Eli realized the moment the mic was hot and quickly jumped in saying, "Never mind. Peyton's doing something else."
Is not Super Bowl The winning midfielder addressed Peyton's cursing on live television during a Monday night broadcast outside of him saying he was having problems with his microphone.
The game was the final "Manningcast" of the season – and also the only playoff where the brothers were broadcast. Los Angeles scored the first and remained in control for the rest of the night. Rams convincingly defeated the Cardinals, advanced to the Split Qualifiers with a 34-11 win.
Rams will go to Tampa Bay to play the reigning Super Bowl champion Sugarcane seller and midfielder brave cat on Sunday at 3pm
https://www.cbssports.com/nfl/news/peyton-manning-curses-during-hot-mic-moment-on-manningcast-of-cardinals-vs-rams-playoff-game/ Peyton Manning curses during a hot mic moment on the 'Manningcast' of playoff game Cardinals vs. Rams