Penalty & Gerrard – 4 key takeaways from Klopp's post-Villa press conference – Liverpool FC
In addition to allowing open game endings, Jurgen Klopp pleased with what he saw from his Liverpool side in the previous 1-0 win Aston Villa.
Here are four key takeaways from the coach's post-match press conference:
"Better Team"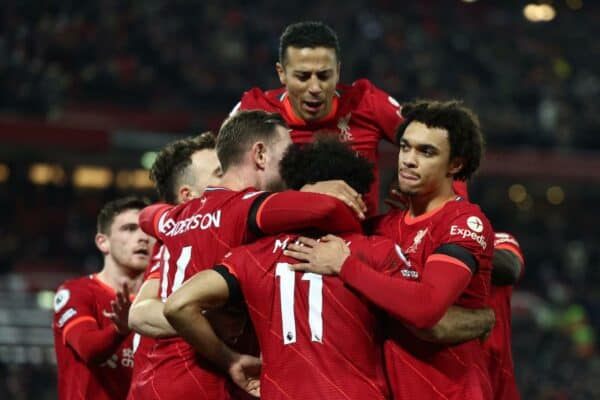 Liverpool are dominating the ball and in the battle for territory, only to have Villa look out late and do not finish the game.
It has a lot of room for improvement but Klopp is not just content with what he has seen.
"Definitely we were the better team for 75 minutes. We opened the game in the last 15 minutes because we lost our rhythm and suddenly had half a chance.
"My job is to cause a lot of problems for Villa and I think we did that over 75 minutes with the way we played. We could have been better with the last pass, adding a body or two in the box. "
About Gerrard…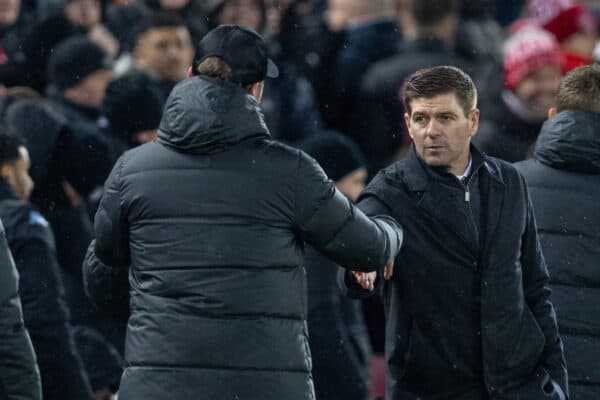 Much of the pre-match speech revolved around Steven Gerrard's return to Anfield as a member of the opposition, with Klopp praising his counterpart.
And that continued after 90 minutes when the boss insisted that "Nothing will happen between [Stevie] and me."
"Around the games, we're both pretty focused and it's the idea that you can be best friends with someone and when you're playing together, you want to beat him anyway.
"For example, I have had this case with David Wagner in the past."
"Incredible" performance from…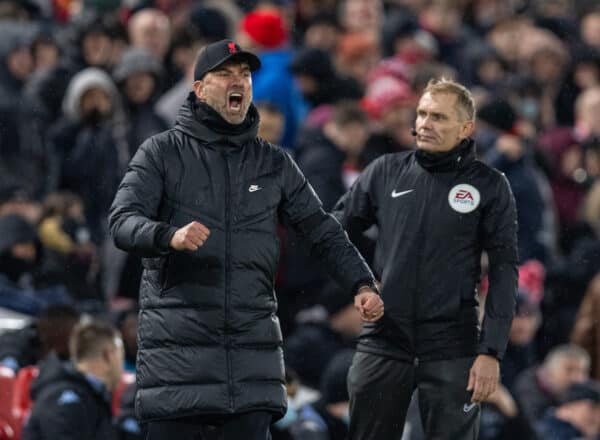 Official Wednesday.
There was a lot of "negotiation" between Klopp and the officials after a questionable performance from Stuart Atwell and the boss was highly praised for Graham Scott after the rather enjoyable game.
Klopp emphasized: "Not to discuss, to talk. "I have to say it was an amazing performance by the fourth official.
"He couldn't make any decisions, he wouldn't whistle or anything, but we had conversations. No arguments."
Protect a priority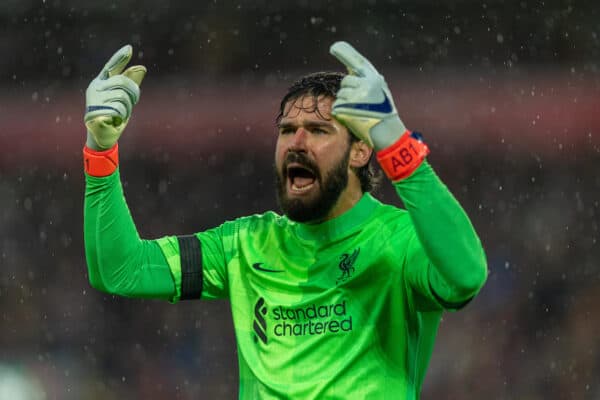 It was another clean sheet for Liverpool and Klopp stressed it was something the whole team had to commit to as scoring a number of goals in every game was not guaranteed.
"If this squad, this team defends at the highest level, we always have a chance to score and if we don't then we need to score two, three, four or whatever and That doesn't make any sense because that's not always the case. Feasibility.
"We really opened the door for the game, but the previous 75 was absolutely brilliant so I'm really pleased with the performance."
Now, it's time to add another match against Newcastle.
https://www.thisisanfield.com/2021/12/the-penalty-gerrard-4-key-things-from-klopps-post-villa-press-conference/ Penalty & Gerrard – 4 key takeaways from Klopp's post-Villa press conference – Liverpool FC