Peaky Blinders: Who is Freddie Thorne, Karl's father?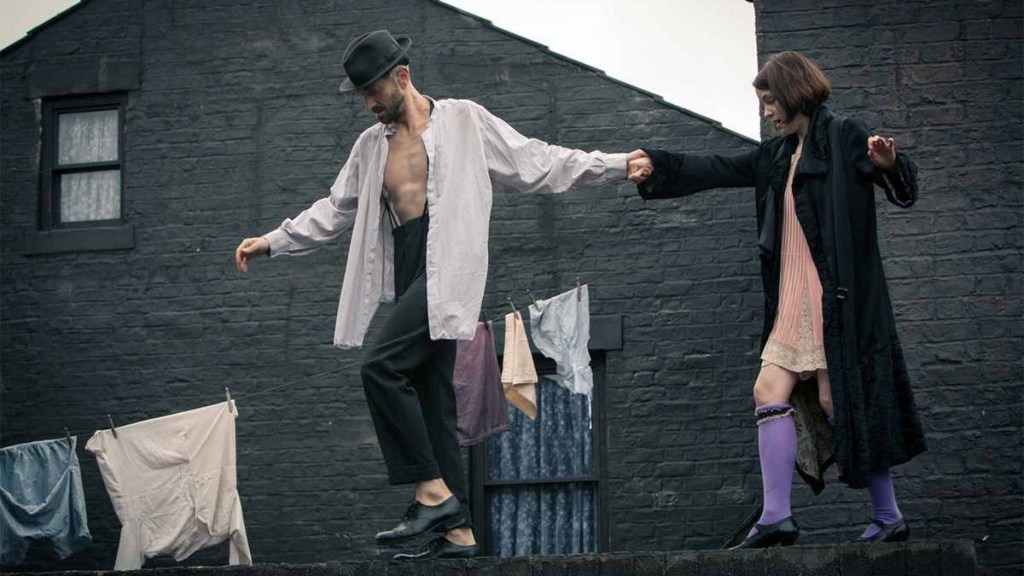 Campbell's brutal pursuit of the Communists forced Freddie to flee, leaving his girlfriend Ada Shelby behind. Freddie and Ada had secretly met because of his feud with Tommy and her brothers' fearsome reputation. When Freddie was gone, Ada realized she was pregnant, and just as Polly was taking her on the train to Cardiff to terminate the pregnancy, Freddie approached and proposed. Freddie and Ada got married, and then through Polly, Tommy offered them £200 and a train ticket to New York. Freddie refuses to go and tells Tommy that he has loved Ada since he was twelve and she was nine, and that she loves him back.
Grace Betrays Freddie
Wanted by the police and feuding with Tommy, Freddie is forced to leave town once again. On the night of Ada's labor – the day John married Esme Lee – Tommy agreed to a truce until dawn so Freddie could go see his newborn baby.
However, when Freddie arrived to see Ada and baby Karl, he was immediately arrested by the police. Everyone assumed that Tommy had abandoned the armistice and transferred Freddie to Campbell, but he didn't. Grace (then Grace Burgess, an undercover cop working in Garrison to track down Tommy and his gang) overheard the men saying that Freddie was coming back to see his new baby and informed him. notify Campbell.
Freddie and Tommy reunite
"One day, Tommy and I will be on the same side again," Freddie told Ada, a prediction that was proved soon after Tommy got Freddie out of police custody by bribing an officer to solve the case. Freddie later joined Tommy's side in the Garrison Lane fight against Billy Kimber's men, a battle Ada stopped by pushing baby Karl's stroller in the middle of the fight and refusing to move.
Ada, Freddie and Karl (named after Karl Marx) moved to London, but within two years he was dead. Freddie died of the "plague," which likely refers to the Flu that killed millions shortly after World War I.
At Freddie's funeral, Ada's Communist beliefs distanced her from Tommy and she refused to return home to Birmingham. Like Freddie, she questions Tommy's politics and asks him "Do you know how unfair it is to have four Bugattis while half the country is starving?" and declared herself now not Shelby or Thorne, but "free". She spends the next years going back and forth with her family – none of whom are truly "free" – and in season six, reluctantly steps up to the matrilineal role vacated by Aunt Polly. "It was a very dangerous world they were headed for, and Ada had to use everything in her arsenal to try and find a safe way through it," Rundle explained.
https://www.denofgeek.com/tv/peaky-blinders-who-was-karls-dad-freddie-thorne/ Peaky Blinders: Who is Freddie Thorne, Karl's father?