NFL COVID-19 Tracker: Jaylen Waddle, Taylor Heinicke, Allen Robinson among 100+ players on COVID list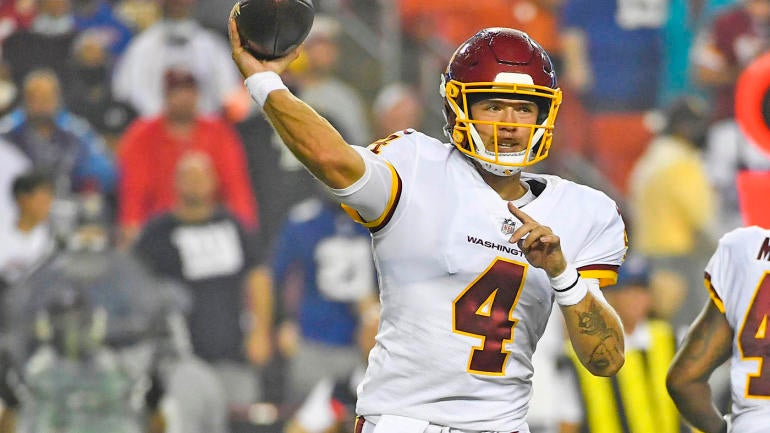 USATSI
The ongoing COVID-19 pandemic continues to affect the NFL. Several well-known players have missed games this season after testing positive for the virus, and there will certainly be many players missing out in the final month of the 2021 season.
On Tuesday, a day after nearly 40 players landed on COVID/reserve, Brown put eight players on their COVID-19 roster before the Week 15 game against Raiders, then added a few more – including midfielders Baker Mayfield — on Wednesday. The Rams, less than 24 hours after beating the Cardinals, have closed their training facility due to several positive tests, with Odell Beckham Jr. and Jalen Ramsey among those sidelined.
On Thursday, three star wide receivers made the COVID list as the Dolphins added up-and-coming rookie Jaylen Waddle. Seahawks added Tyler Lockett, who is By Russell Wilson top target, while Bears add 1 width Allen Robinson and four others.
On Friday, Washington added a quarterback Taylor Heinicke to the list, put free street agent Garrett Gilbert to be able to start for the Soccer Team on Sunday against the Eagles. Meanwhile, Miami has activated supports Myles Gaskin and Salvon Ahmed, giving them a chance to play on Sunday while we wait and see how realistic they are. And the Browns have added the defensive late Jadeveon Clowney to their growing roster.
Here's an updated look at each team's current COVID-19 situation, specifically which players are on COVID standby:
(NOTE: This list does not include injured training or reserve players.)
Cleveland Browns
Las Vegas Raiders
https://www.cbssports.com/nfl/news/nfl-covid-19-tracker-jaylen-waddle-taylor-heinicke-allen-robinson-among-more-than-100-players-on-covid-list/ NFL COVID-19 Tracker: Jaylen Waddle, Taylor Heinicke, Allen Robinson among 100+ players on COVID list