New York Knicks legend and two-time NBA champion Willis Reed has died at the age of 80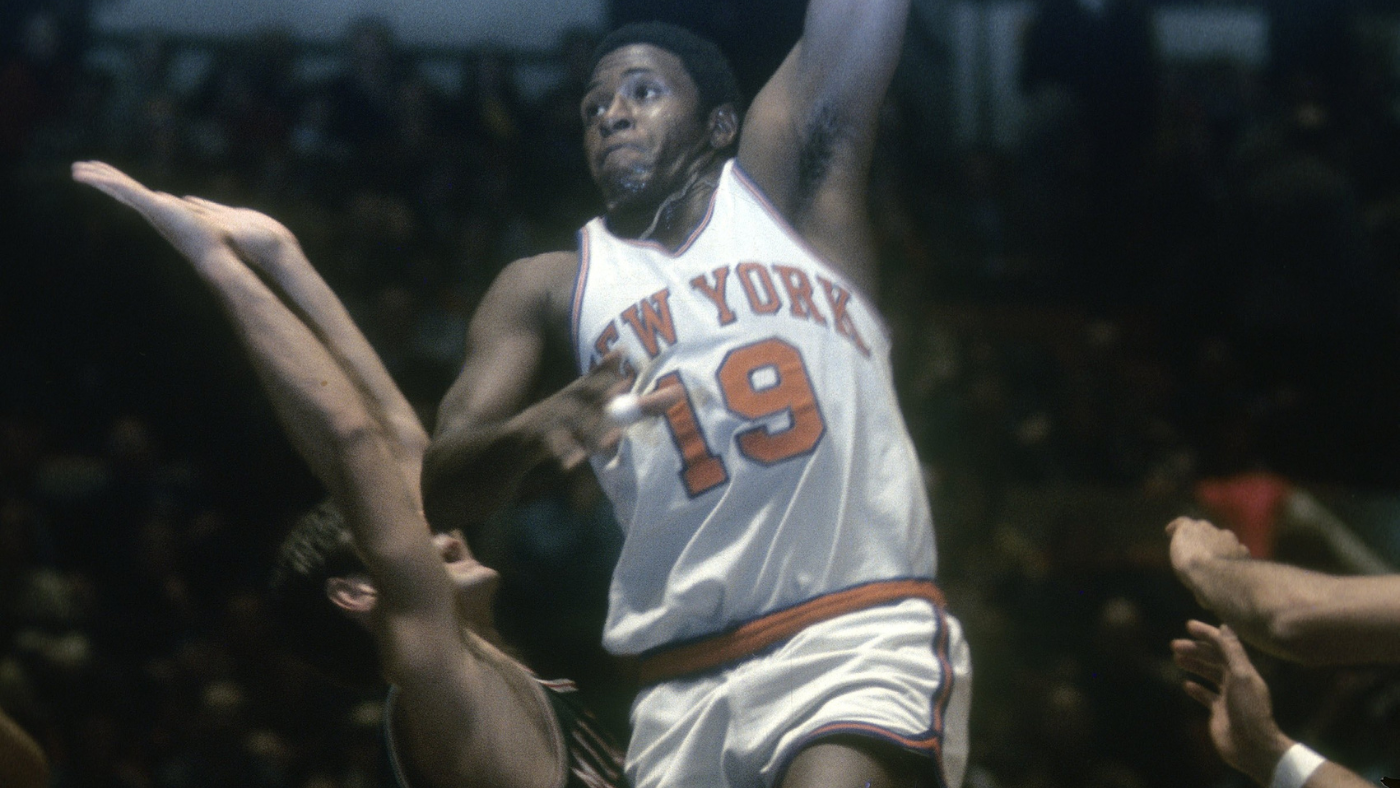 Willis Reed, a seven-time NBA All-Star, two-time champion and Basketball Hall of Famer, died Tuesday at the age of 80, the National Basketball Retired Players Association said confirmed Tuesday. A second-round pick by Grambling State in 1964, Reed spent his entire 10-year NBA career playing for the New York Knicks. He was the NBA's most valuable player in the 1969-70 season and won Finals MVP at both New York championships in the 1970s (1970 and 1973).
Reed is best remembered for his performance in Game 7 of the 1970 NBA Finals. Reed had torn a hamstring earlier in the series and missed Game 6 as a result. It was widely expected that he would also miss Game 7, but he surprisingly managed to start the game and score New York's first two baskets. Those were the only points he would score in the game, but he managed to stay grounded for a total of 27 minutes and, perhaps more importantly, energized the crowd at Madison Square Garden enough to help the Knicks to secure the championship over the Lakers.
The Knicks released the following statement after news of Reed's death was confirmed:
"The Knicks organization is deeply saddened to announce the passing of our beloved Captain Willis Reed. As we mourn, we will always strive to uphold the standards he left behind – the unmatched leadership, sacrifice, and work ethic that embodied him as a champion among champions. His legacy will live forever. We ask everyone to respect the family's privacy at this difficult time."
Reed grew up on a farm in Louisiana in the 1940s. He showed his sporting promise early on and eventually became a star at Grambling State. He is arguably the greatest player to ever emerge from a historically black college or university, despite facing competition from fellow Knicks legends Earl Monroe and Charles Oakley.
Injuries ended Reed's career after the 1973-74 season and he held a variety of positions in and around professional basketball. He coached the Knicks for 96 games in the late '70s and then coached at Creighton University for four years. Eventually he worked as an assistant at St. John's and for the Hawks and Kings. When he took over the New Jersey Nets in 1988, he returned to the New York area to coach, but only lasted 110 games with a 33-77 record. He left that position to become the team's general manager and vice president of basketball operations, a position he held until 1996. His last position in basketball came with the New Orleans Hornets before retiring in 2007.
"Willis Reed was the ultimate team player and consummate leader," NBA Commissioner Adam Silver said in a statement. "My earliest and fondest memories of NBA basketball are watching Willis embody the winning spirit that characterized the New York Knicks championship teams in the early 1970s. He played the game with remarkable passion and determination, and his inspirational comeback in Game 7 of the 1970 NBA Finals remains one of the most iconic moments in all sports. A league MVP, a two-time NBA Finals MVP, and a member of the NBA 50th and 75th anniversary teams, Willis was a distinguished player who took great pride in his consistency. After his playing career, Willis mentored the next generation as a coach, team leader and proud HBCU graduate. We extend our deepest condolences to Willis' wife Gail, his family and his many friends and fans."
Reed's No. 19 jersey hangs in the rafters of Madison Square Garden. He was selected to both the NBA's 50th and 75th anniversary teams. He was inducted into the Basketball Hall of Fame in 1980, and since last season the winner of the NBA's Southwest Division has been presented with the Willis Reed Trophy.
In short, Reed had one of the greatest careers in professional basketball history and is perhaps the greatest player to ever wear a Knicks uniform. The team hasn't won a championship since his retirement and now, sadly, he won't be able to see that streak broken.
https://www.cbssports.com/nba/news/willis-reed-new-york-knicks-legend-and-two-time-nba-champion-dies-at-80/ New York Knicks legend and two-time NBA champion Willis Reed has died at the age of 80