MLB pulls out of Rays' plan to split the city between St. Petersburg and Montreal, according to reports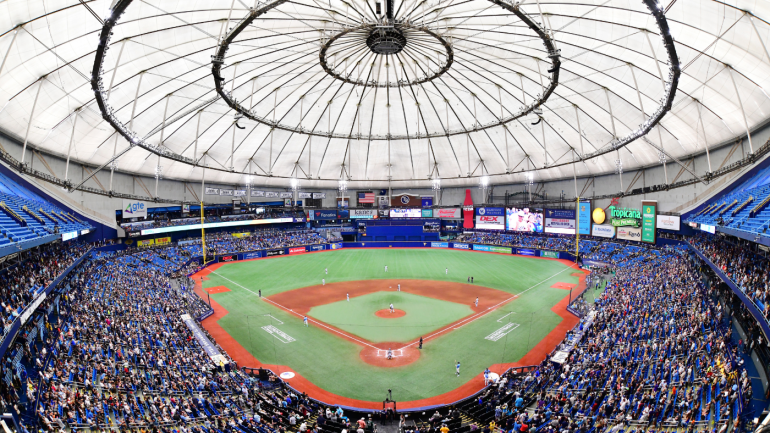 beautiful pictures
Major League Baseball unplugged on Tampa Bay Rays'pursue a segregated city arrangement where they would have played half the game in St.Petersburg and the other half in Montreal, by Marc Topkin of the Tampa Bay Times.
Here's part of the Topkin report:
The decision is sure to leave team officials disappointed and stunned, who have spent two and a half years on the project and are awaiting approval to proceed with their efforts to build outdoor stadiums in New York. both markets. The Rays have also sought approval from the players union.
Stuart Sternberg, the Rays' lead owner, is scheduled to speak to the local media at 1 p.m. ET.
The Rays first introduced the segregated city concept in 2019. As we wrote at the time:
If that sounds complicated and impractical – well, yes, absolutely. The Rays have been unable to convince one city to fund their new playhouse, let alone two at once. Oh, to make matters better – the whole sister city? Several legal challenges are preventing it from launching. Sternberg may have realized it the hard way on Tuesday regarding a comment he made about Montreal.
It's unclear what the Rays' next step is in their pursuit of a new stadium. Apparently, they're going back to trying to find a full-time home in the Tampa Bay area. However, it should be noted that Team President Brian Auld previously said the franchise had concluded that "It was impossible that all-season baseball could be as successful in Tampa Bay today."
https://www.cbssports.com/mlb/news/mlb-pulls-plug-on-rays-split-city-plan-between-st-petersburg-and-montreal-per-report/ MLB pulls out of Rays' plan to split the city between St. Petersburg and Montreal, according to reports